Our Trending Color of the Month: Useful Gray
At MHM Professional Staging, we love using color to turn an ordinary house into a buyer's dream home. Each month, our designers share a color that inspires their staging designs. This month, our trending color is Useful Gray (SW 7050), a sophisticated neutral with a hint of warmth thanks to its yellow and green undertones. It's a perfect choice if you are looking for a gray with a little less coolness to it. Unlike last month's bold color of the month, Jovial, this color is more subdued.
About the Hue
Useful Gray is a soft gray that promotes relaxation and calm. It's a shade of gray that's both versatile and timeless. This means it's easy to make this color work for any room. The hue is from the Shewrin William's Pura Vida collection which is inspired by the purest elements in nature.
How and When to Use Useful Gray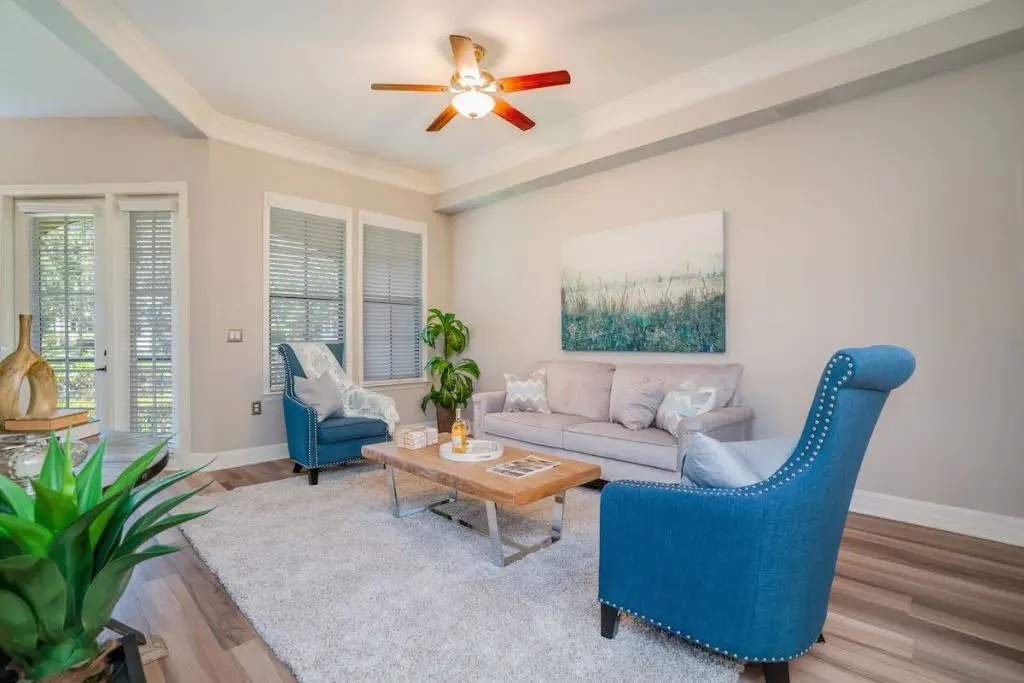 Useful Gray has an LRV, or light reflecting value, of 59, which means it reflects a moderate amount of light. Because it is a neutral, it's a wonderful option to paint full rooms and great for staging. The calm color will put potential buyers at ease when viewing your home. If you are staging for a family, check out some helpful tips here.
Useful Gray would look amazing in rooms with big windows that get alot of natural light. It will make the room feel even more bright and airy. It will also make them look more open and spacious.
Incorporate Into A Coastal Theme
Useful Gray is a perfect color to incorporate into a coastal theme. Pair it with textures like wicker, rattan, or jute. Keep fabrics simple by using neutral colored slip colors for your furniture or sheer curtain panels for your windows.
Pair with Natural Elements
As a color inspired by nature, Useful Gray works well mixed with natural elements. It's especially stunning paired with deep natural woods. Dark woods bring out the warm undertones of the color, making the space feel more grounded. Top off the whole look by adding a few plants.
Mix with Dark Metallic Accents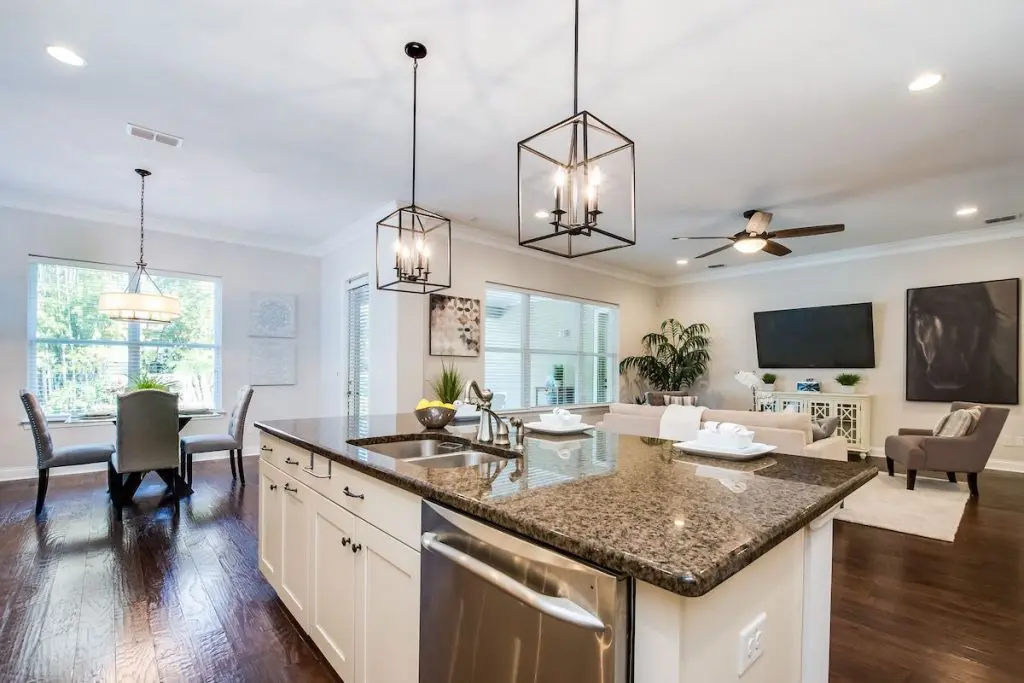 Useful Gray also looks striking with dark metallic accents. Adding metallic accents is a great way to make any home look more elevated with its shine. They can make a space look more elegant and polished. Dark metallics look especially gorgeous with neutral colors like Useful Gray.
Coordinating Colors
Mix with Colors Seen in Nature
Useful Gray pairs beautifully with colors seen in nature like greens, blues, and browns. Since the color has some green undertones, it pairs perfectly with natural greens. For a soft green, try Honeydew (SW 6428). A muted green like Acacia Haze (SW 9132) is also a wonderful choice.
To emphasize those relaxing vibes Useful Gray gives off, use cool blues to match. For a brother option, try Blue Sky (SW 0063). For a darker blue, try Luxe Blue (SW 6537). If you want more subtle blue, try Daydrream (SW 6541).
When mixing Useful Gray with browns, dark shades work well. The color looks splendid with deep espresso browns. Van Dyke Brown (SW 7041) is a wonderful option.
Mix with Creamy Off-Whites
When pairing Useful Gray with whites, creamy off-whites are the best options. Greek Villa (7551) is an excellent choice. You could also try Ionic Ivory (SW 6406) or Nuance (SW 709).
Book A Color Consultation
Color can turn an ordinary house into an extraordinary home. As professional designers, we can help you determine which shades will work best for your home—inside and out. Contact us to book a color consultation with one of our talented designers today.