Elevate Your Home with Accent Walls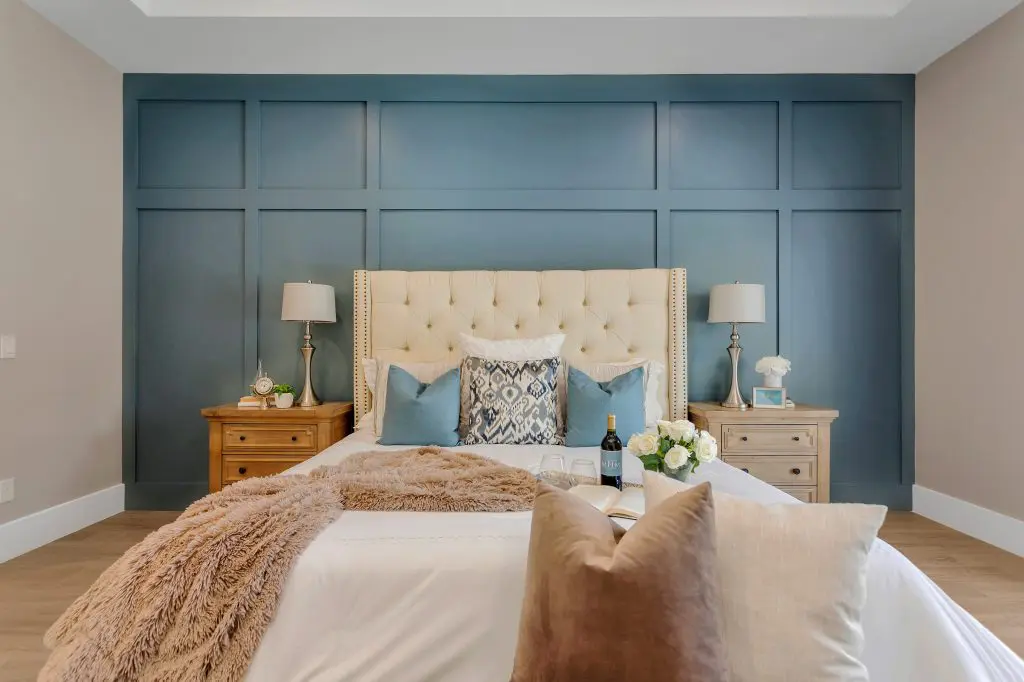 When you're getting ready to sell your home, there are simple changes you can make that can have a big impact. One easy way to elevate your home and add more style is through accent walls. We've put together some tips on how you can use accent walls to upgrade your home.
The Benefits of Accent Walls
Adds Warmth
Accent walls are a great design choice because they add warmth. They are also a wonderful way to create a focal point. They are especially great in open floor plans since they help define areas more clearly.
Adds Visual Interest
Architectural elements are perfect for making a space feel more updated. However, if your rooms are devoid of any special elements, accent walls are an affordable way to add visual interest. They give a room more style, dimension, and variation.
Breaks up Long, Narrow Spaces
Accent walls are also ideal for breaking up long or narrow spaces. It will help open the space so it doesn't feel too tight. You can make a space less narrow by creating an accent wall on one side or both ends. This will make the space look visually shorter and in turn, make it feel cozier. It will also take the focus off the odd shape of the room.
Pulls Everything Together in a Large Room
It's easy for large rooms to feel cold. Accent walls can help pull everything together in a room making it feel warmer and more comfortable. This is especially important when staging for families. If a ceiling feels a little too high, you can turn it into an accent to make it appear closer. Visually pulling things in helps make a space feel more grounded.
Where to Place an Accent Wall
Entryway
Accent walls are great for entryways. They can help create a strong first impression. Pair the accent wall with a console table to create a vignette.
Behind Large Furniture Pieces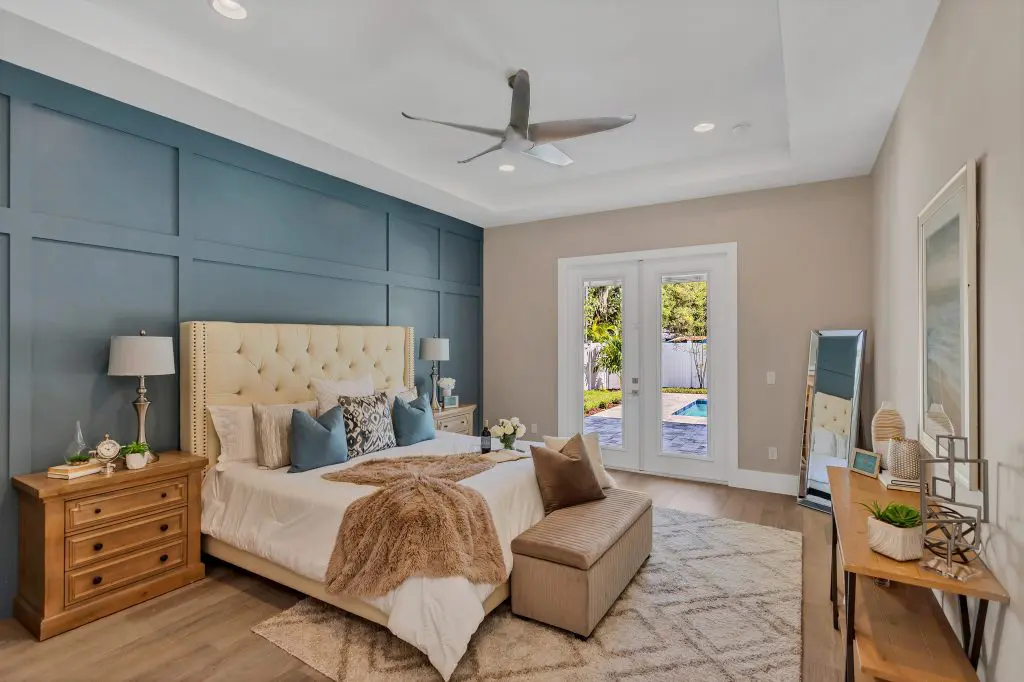 Another excellent spot for an accent wall is behind large furniture pieces like a bed or sofa. An accent wall creates a great focal point in the bedroom. It helps anchor the bed so it doesn't look like it's floating. In the living room, behind or across the sofa is an ideal spot for an accent wall.
Choosing Colors for Your Accent Wall
When choosing a color for your accent wall, you want to make sure it works well with other colors in your space. Try to keep it within the same tone of your existing walls. For instance, if the existing walls are warm, choose a warm accent color. If you are matching neutral colors, pay special attention to the undertones. Useful Gray is a wonderful neutral color to use when staging homes. Try to avoid using dark colors around windows since it can create a bright light effect and overwhelm the room.
When staging, an easy way to create subtle depth is to choose an accent color that is a few shades lighter or darker than the rest of the walls. It's noticeable enough to give the room some character without jumping out at you. When staging you want to refrain from choosing an accent color that is too bold or dramatic.
Different Types of Accent Walls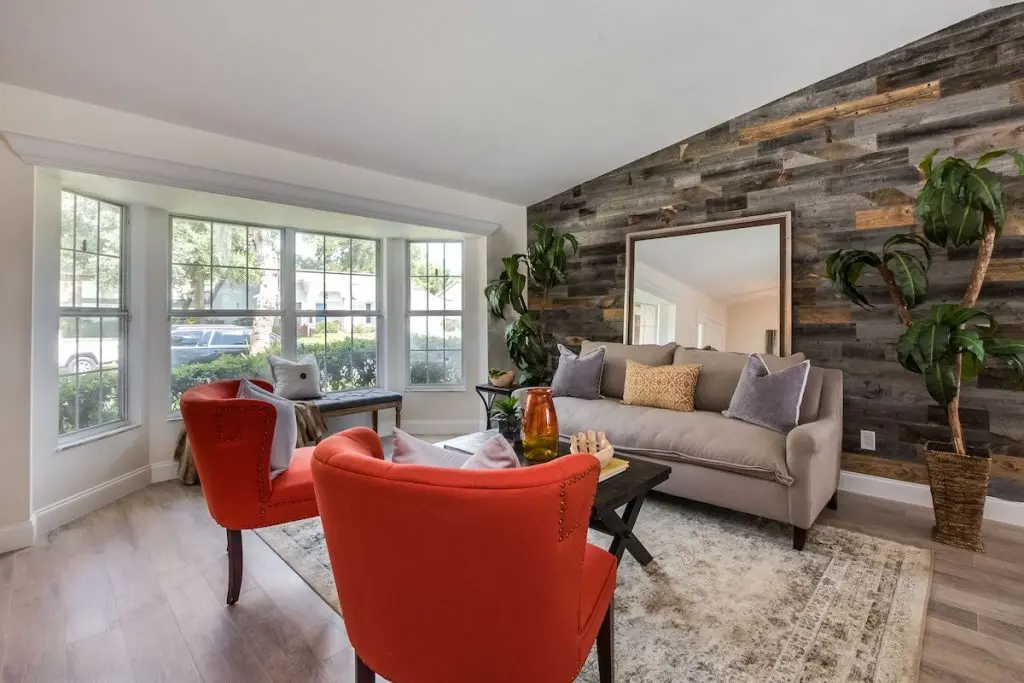 Although painting an accent wall is the easiest and affordable option to create an accent wall, there are other ways you can create an accent wall. For a more custom look, you can create an accent wall with wood or stone. Shiplap or beadboard are wonderful options for coastal or cottage designs.
Schedule a Home Staging Consultation
We hope this post gave you inspiration on how to elevate your home using accent walls. Need help staging your home before placing it on the market? Consider hiring a staging company like MHM Professional Staging. Our team of expert designers will be sure to help you make your home buyer ready so you can sell your home faster. Request a home staging consultation.