Our Trending Color of the Month: Take Five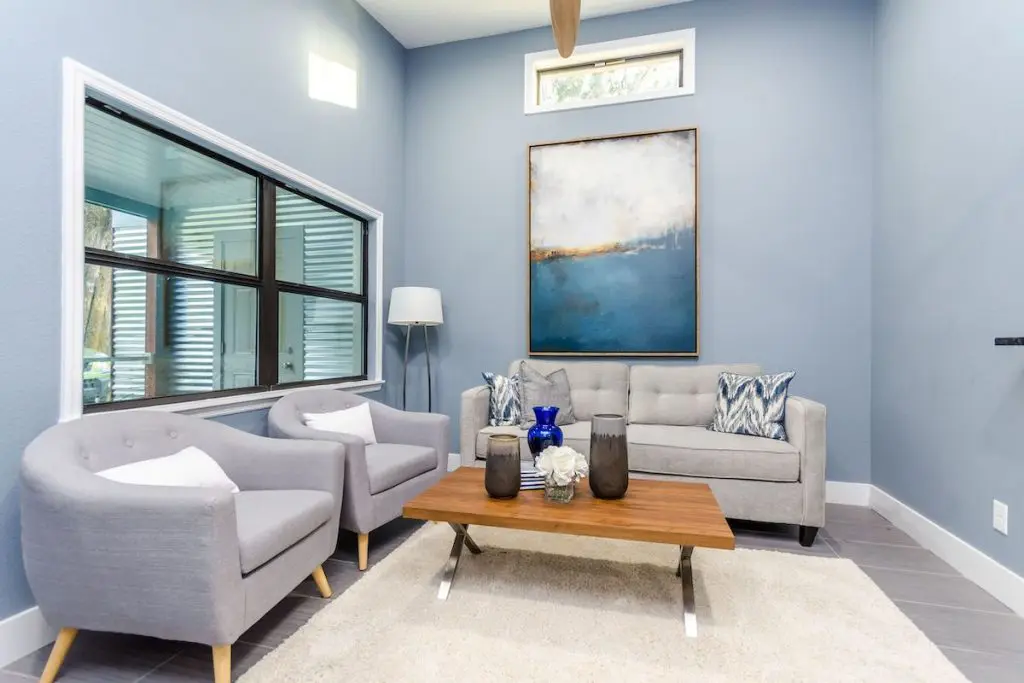 At MHM Professional Staging, we love using color to turn an ordinary house into a buyer's dream home. Each month, our designers share a color that inspires their staging designs. This month, our trending color is Take Five (SW 6513), a periwinkle blue. Periwinkle blue is a blend of blue and violet. It's a wonderful combination since violet promotes harmony of the mind while blue is known to be a peaceful color.
About The Hue
As a shade of blue, Take Five is easy on the eyes. The color is calm and serene. Other attributes associated with this color are honesty, reliability, and tranquility. It can be seen as a wise and sophisticated color.
How and When to Use Take Five
Take Five has an LRV, or light reflecting value, of 56. This means the color absorbs a moderate amount of light. This makes it safe to paint full rooms in this color. However, since it's not the most neutral shade of blue, we don't recommend painting full rooms when staging homes. It can come across as too personal. Instead, you can use accent furniture in this color for staging.
As an Accent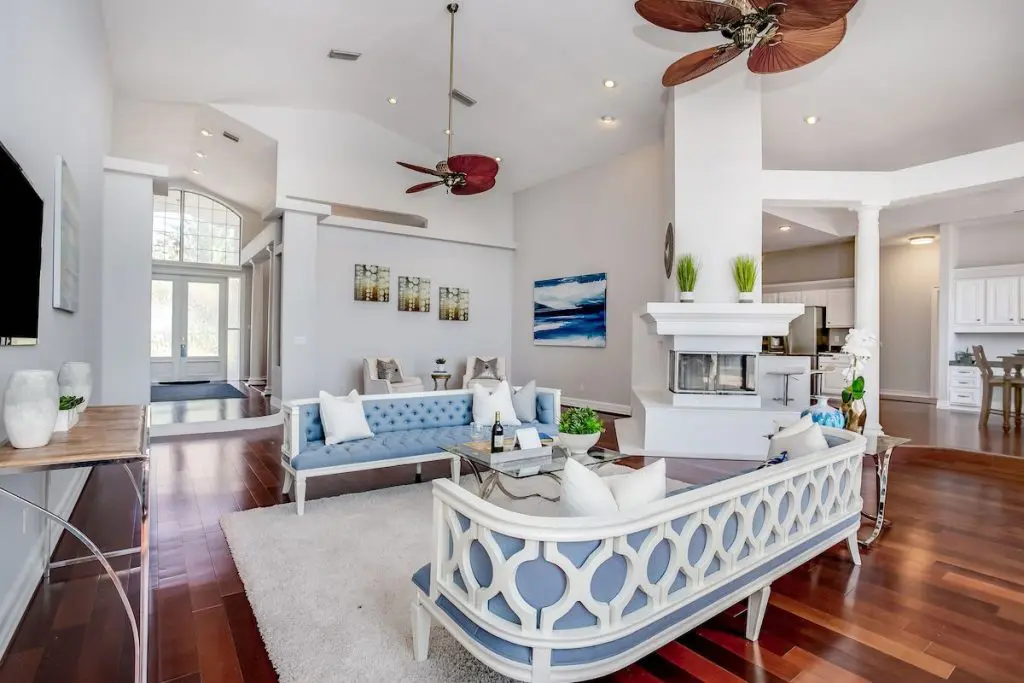 If you want to use this color but want to refrain from painting full rooms, you can always paint an accent wall. It can also be a great way to add contrast to a room. For instance, if your walls are painted a darker blue, you can paint the ceiling Take Five to create more visual interest to a room.
Another way you can use this color as an accent is through a few furniture pieces in this color. If you want just a small splash of this color, you can use throw pillows or throw blankets in this shade. They are easy accessories to instantly add style to your home. A few in this blue can make any room feel more tranquil.
In the Kitchen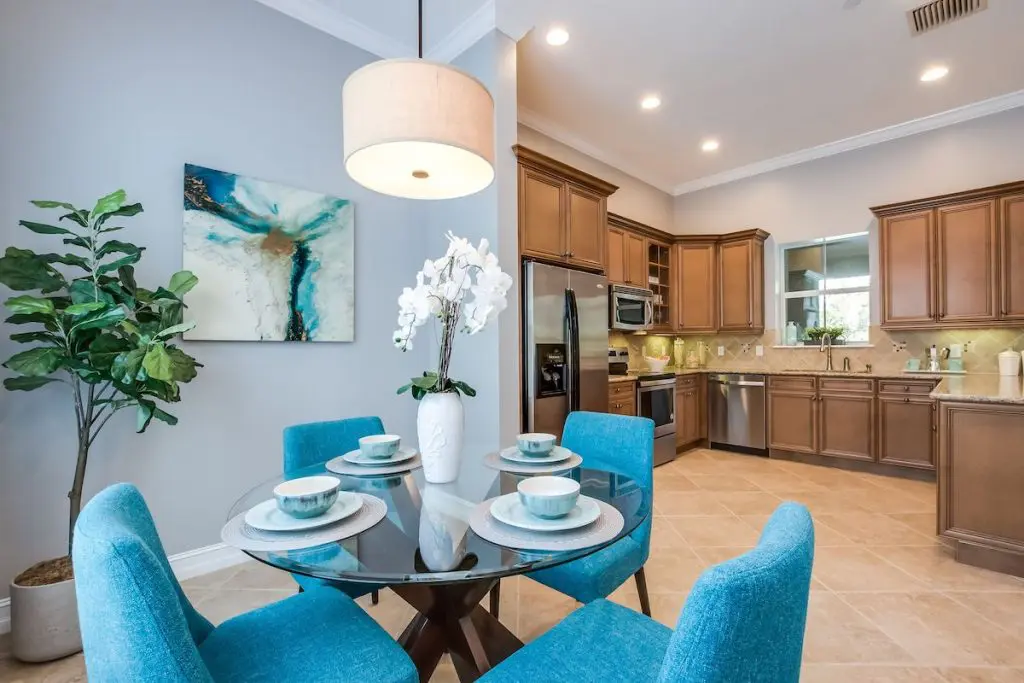 Take Five can be a great alternative to all-white cabinets in a kitchen, especially in a farmhouse style kitchen. The color is great for cottage styles since it adds a sense of southern charm. This makes sense since blue is a non-threatening color, perfect for creating a hospitable atmosphere.
In the Bedroom
Since Take Five is a relaxing color, it's perfect for bedrooms. Just like certain shades of pink are associated with girls' rooms, medium shades of blues are often associated with boys' rooms. However, when paired with the right colors, they can make even the most sophisticated space feel more lively.
In the Bathroom
Take Five can also be a wonderful color for bathrooms. Since the color is calming, it can help create a spa-like atmosphere. It's a color that's also associated with the sky which can help you feel more connected to nature. Complement this feature with a few plants for maximum relaxation.
For tips on how to stage your bathroom for better showings, check out this post.
Coordinating Colors
Neutrals
Take Five works well with other neutrals like whites, beiges, and tans. An excellent white option is Nebulous White (SW 7063). For great beige options, try Balanced Biege (SW 7037) or Basket Beige (SW 6143). For a tan complement, try Softer Tan (SW 6141).
Monochromatic Blues
If you are going for a monochromatic color scheme, we recommend Bluebird Feather (SW 9062) or Rainstorm (SW 6230) for darker blues. For a softer blue complement try Balmy (SW 6512). Snowdrop (SW 6511) is an excellent choice for something even more subtle.
Book A Color Consultation
Color can turn an ordinary house into an extraordinary home. As professional designers, we can help you determine which shades will work best for your home—inside and out. Contact us to book a color consultation with one of our talented designers today.