How to Stage Your Bathroom for Better Showings
Homeowners often make the mistake of only focusing on the main living areas when staging their homes. Many times they don't bother putting as much effort into smaller areas of the home like the bathrooms. However, every room should make a statement. Buyers pay more attention to the bathrooms than you think, and it can have a huge impact on their overall impression of your home. That's why we want to share tips on how to stage your bathroom so you can have better showings. You want every room of your home to be an unforgettable experience.
Don't Stop at Cleanliness
Buyers are going to be looking at both the style and cleanliness of the bathrooms. They should be sparkling clean! Although cleanliness is imperative, it's just the baseline. If you stop there, your bathroom can give off the impression that it has been neglected or abandoned. For instance, bare shelves will appear off-putting. Staging the shelves can draw attention to the extra storage space.
Make Sure Bathrooms Appear Well-Maintained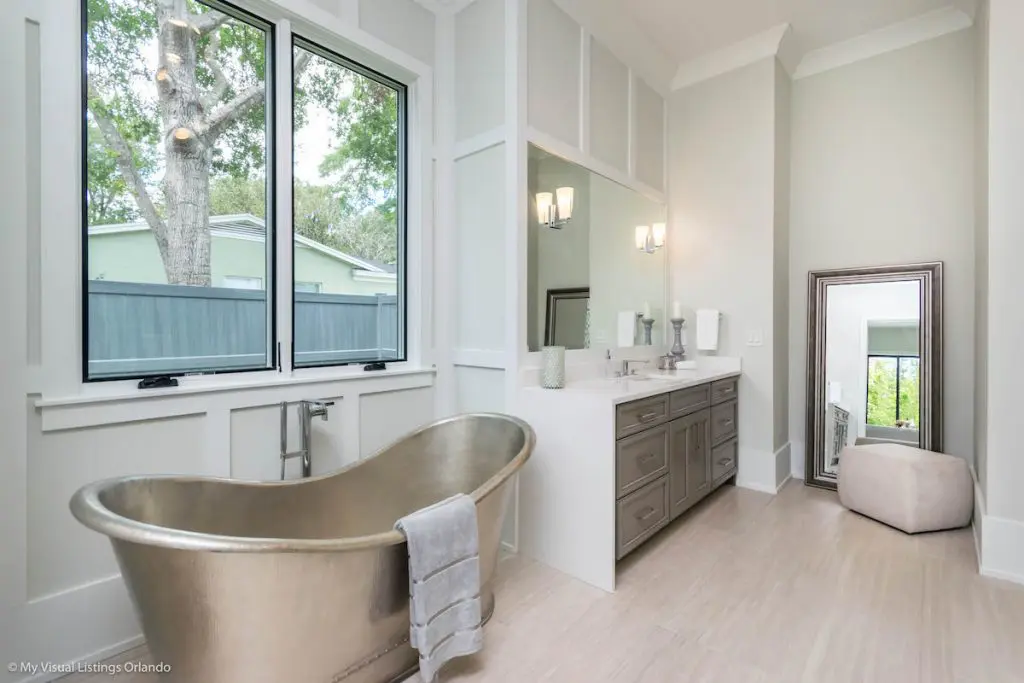 When future buyers are viewing your bathroom, they want to be confident that no major updates will be needed. Bathrooms are usually the most expensive rooms to change. Therefore, your bathroom needs to appear well-maintained. The more updated your fixtures are the better.
Spruce up the Cabinets
Make sure your cabinets are not outdated or dingy. Sometimes all the cabinets need are a fresh coat of paint. Make sure the hardware is updated as well. If you're lucky, only the countertops need to be replaced. Thankfully, they can be very easily changed out.
Freshen up Caulking and Remove Stains
Bathrooms experience a lot of wear and tear from the build-up of water and humidity. This can come in the form of peeling caulk, hard water stains, and mildew. Be sure to freshen up the caulk. It's inexpensive and simple to apply yourself. Remove stains on the walls, tile, glass, and flooring with a strong cleaning solution. While you are still living there, squeegee glass shower doors after every shower.
Neutralize the Color Palette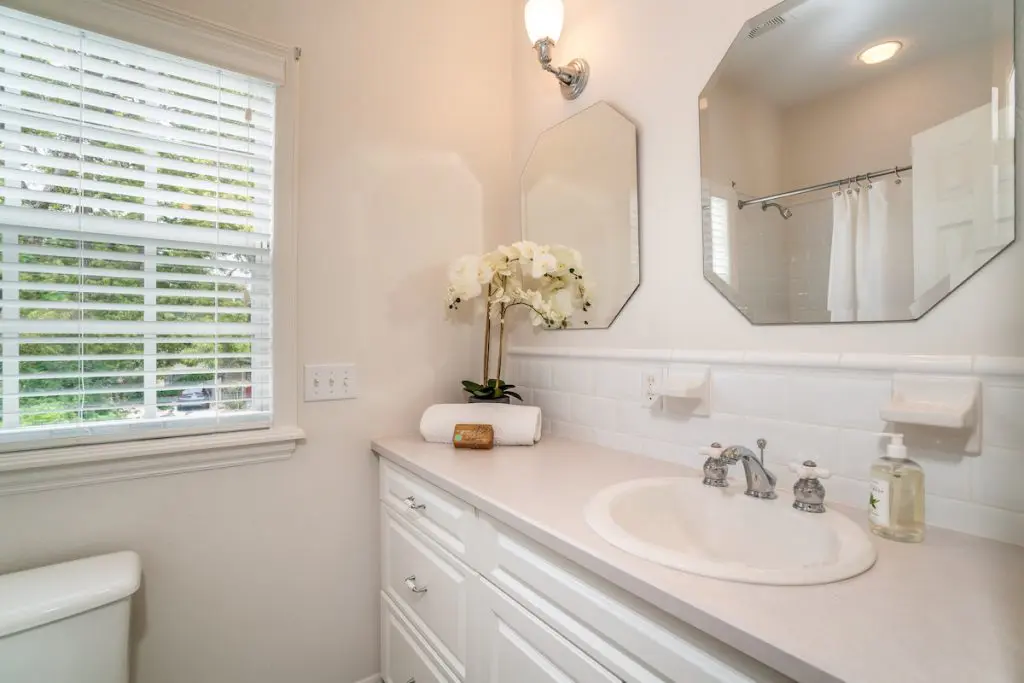 Since you want your home to appeal to the masses, it's best to get rid of any bright colors. This includes brightly colored tile and architectural elements. When repainting cabinets choose white or a pleasant neutral. You don't want future buyers thinking about how much it will cost to make their desired changes. Neutralizing the bathroom will ease their concerns. A small investment in paint could result in faster sales and more money.
Declutter and Put Away All Personal Items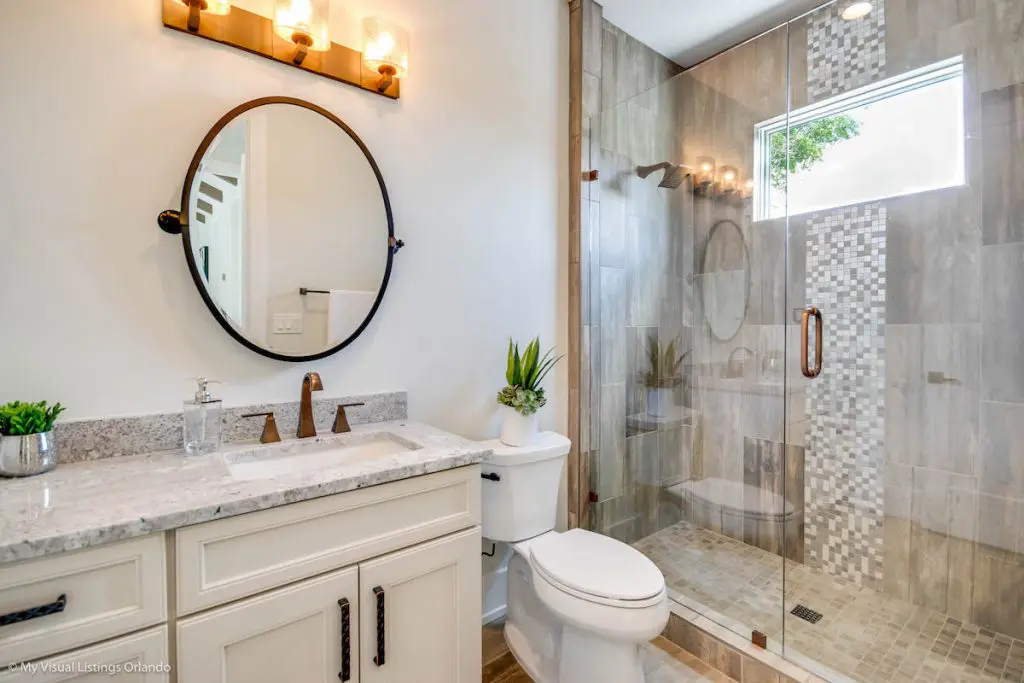 Although you don't want your bathroom to look abandoned, it's also important to remove any signs of someone else using it. People view bathrooms as personal and private spaces. Make sure to declutter and put away all personal items. Hide your toiletries including make-up, perfume, toothpaste, and toothbrushes. Remove hanging robes and clothes. Hide your dirty laundry hamper in a closet. Be sure to keep the toilet seat lid closed when showing your home.
Check the Lighting
Bathrooms should feel bright and cheery. Make sure each bathroom has enough light. If there is a window, draw blinds and let in natural light during your showings. Along with bright and cheery, this will make your bathroom feel warm and inviting.
Add Some Inviting Touches
When it comes to staging, it's all in the details. Small things really add up and make a huge difference. Adding crisp white towels can remind people of a luxurious hotel. You can also roll up hand towels and place them in a basket for extra appeal. Another idea is to add pretty apothecary jars full of things like cotton balls and loofahs.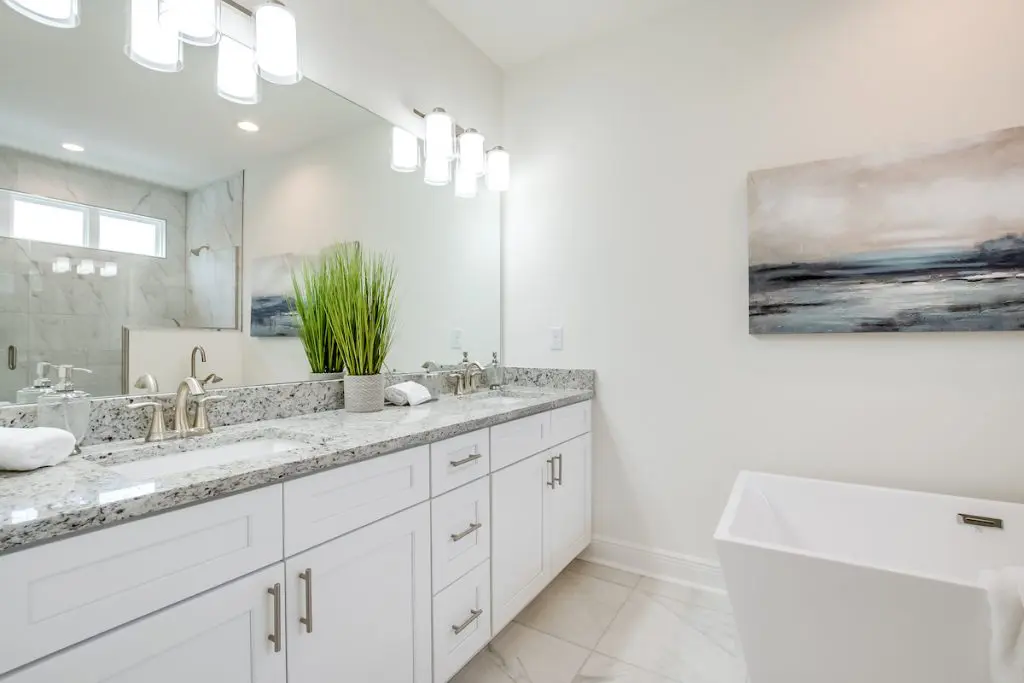 If there is enough space, add a nice plant like an orchid. For limited space, add a small figurine, a pretty soap dish, and a decorative picture frame. Complete the bathroom's look with some artwork. Floral or scenic imagery is ideal for bathrooms. Whatever you choose, make sure it's tasteful. Avoid any polarizing imagery.
In the master bath, you can create an even more elevated experience by creating a romantic atmosphere. Decorate with pretty matching towels. To really take things to the next level, prepare a bucket of champagne with two glasses. You can also include florals and candles.
Appeal to All Senses
Since the goal is to create an unforgettable experience, it's important to appeal to all senses. You can activate a future buyer's sense of smell with an air freshener or by placing potpourri in a pretty bowl. If you will be home, you can use a fragrant candle. Creating a luxurious spa-like atmosphere in your bathrooms will help make your home unforgettable.
Final Checklist
Before showing your home, use this checklist to make sure your bathrooms are ready for spectacular showings: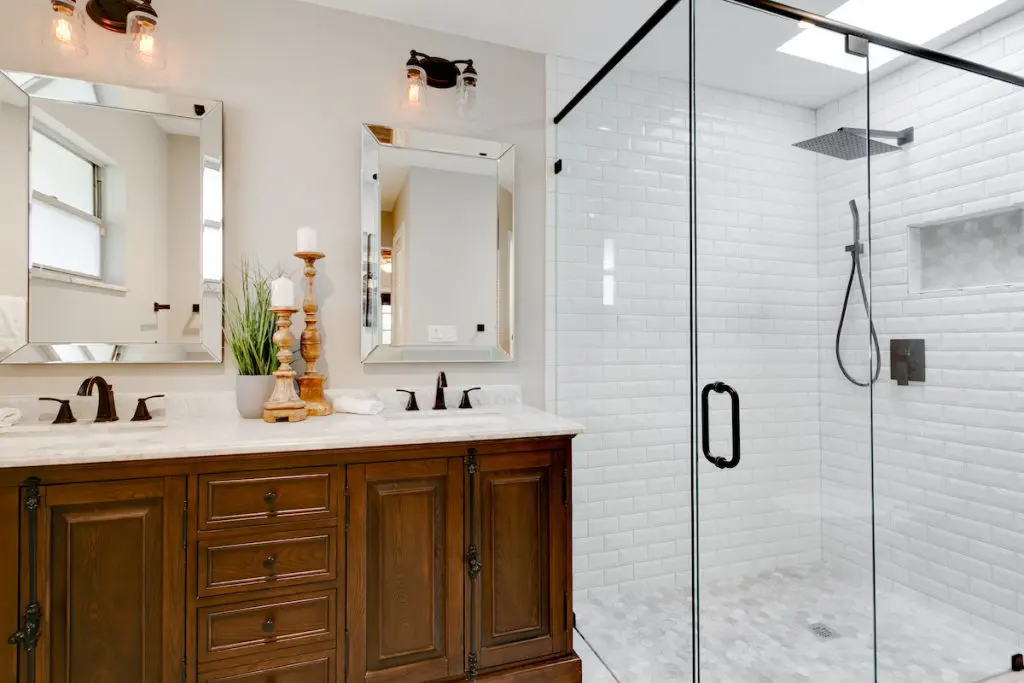 Is your bathroom squeaky clean and neat?
Is the paint in good condition?
Has all scum been removed?
Is the grout clean and stain-free?
Have damaged countertops been repaired or replaced?
Does the flooring need to be repaired or replaced?
Are the sinks running well or do you have any leaky faucets?
Does the toilet or toilet seat need to be repaired or replaced?
Are cabinet pulls tightened or replaced?
Have you replaced the shower curtain?
Does the ceiling fan work well?
Have you let in as much fresh air as possible?
Another area of the home people often forget to stage are entryways. Check out this post for tips on how to stage your entryway.
Schedule a Home Staging Consultation
To sell your home quickly and profitably, it helps to create an unforgettable experience in every room. That's why it's important to know how to stage your bathroom. It can really set your home apart from the other houses buyers will look at. If you need help making your home unforgettable, the experts at MHM Professional Staging would love to help. Request a home staging consultation today!