How To Choose Artwork for Home Staging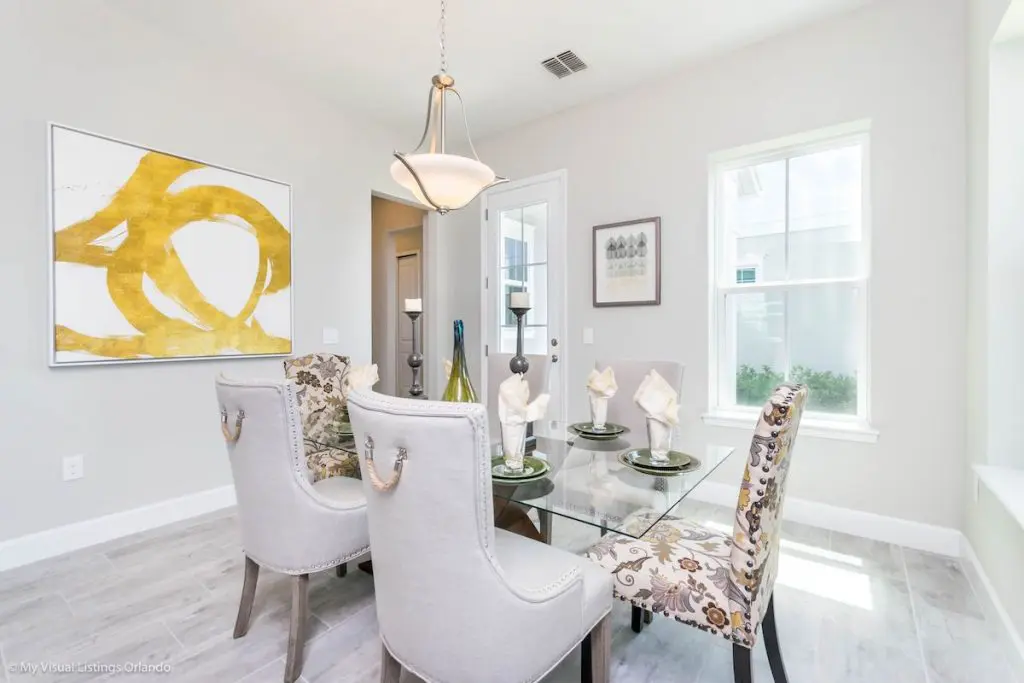 When getting your home ready to sell, choosing the right artwork for staging can truly make a difference. Art creates subconscious feelings and associations and can evoke an emotional attraction. If you choose the right art, it can make potential buyers feel even more attracted to your home. We've gathered some tips that will help you choose the right artwork for staging your home.
Keep Artwork Simple
Since you want your home to appeal to a wide market, keep the artwork simple. It should be interesting with neutral imagery. You don't want the artwork to be too bold, too personal, or too colorful. In addition, avoid artwork with people in it, especially family photographs. Photos of another family will make it harder for potential buyers to visualize their own family living in the space.
Choosing the Right Colors
Calming color schemes are ideal for home staging artwork. Some great examples of calming colors are light blues, grays, creams, and whites. You can also use artwork as a way to add in pops of color, especially in neutral rooms. When using artwork for pops of color, make sure they coordinate well with other pops of color in the room.
Suitable Imagery for Home Staging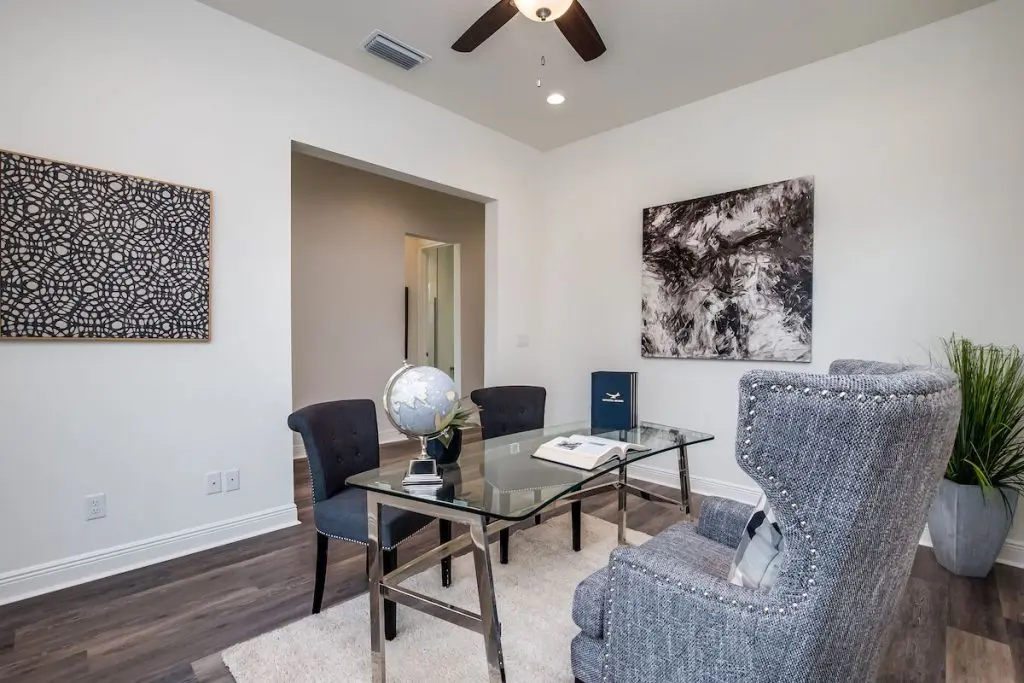 Abstract artwork works wonderfully for home staging. Nature and landscapes are also excellent choices. Geometric shapes are neutral options that are pleasing to the eye. Still-life subjects are appropriate as well. Although you should avoid artwork with people , silhouettes, or figurative renderings can pass.
Imagery to Avoid for Home Staging
Along with artwork or paintings of people, inappropriate artwork or photography should also be avoided. You don't want to offend any potential buyers as they are viewing your home. For the same reason, you should avoid religious or political artwork.
Think About Balance, Size, and Scale
When selecting artwork, you want to think about proportion. When placing artwork above a sofa, it's best if the art piece is about the same width of the sofa. You can also use two to three smaller pieces that fill up about the same width.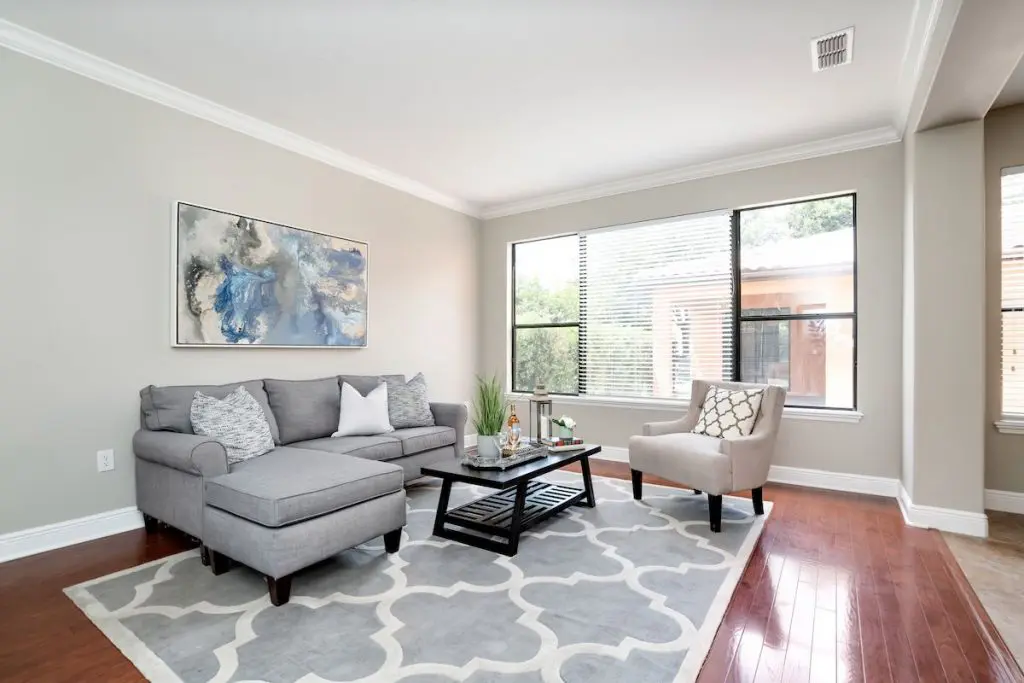 The artwork you choose should be the appropriate size for the wall you plan to mount it on. It should be proportional to the height and width of the wall. For big walls, you want to place big art pieces. Scenic pieces are perfect for large walls. Small pieces work great for bathrooms and hallways. Hang some artwork in the entryway to help create a great first impression.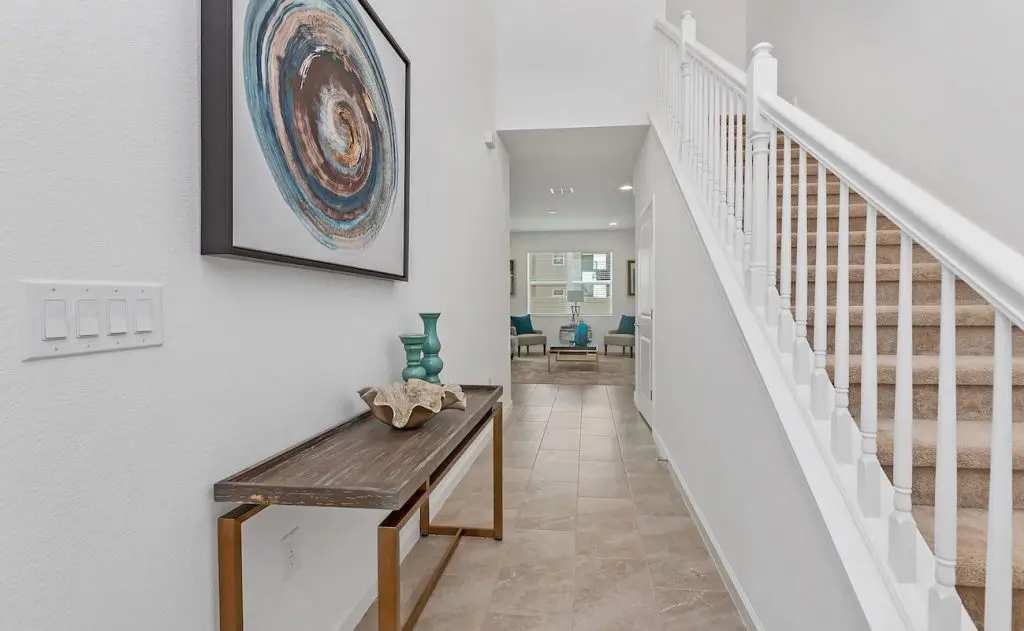 When placing artwork on multiple walls in a room, you must think about balance. If one wall has a large art piece, you'll want the artwork to take up the same amount of space on the adjacent wall. You can opt to create a collage of artwork on the second wall, but just make sure it takes up the same amount of space as the artwork on the first wall. When creating a collage, make sure the artwork is spaced evenly apart. When you group a few art pieces together, it helps to choose a theme. Artwork can also be used to accessorize shelves.
Use Artwork to Highlight a Home's Best Features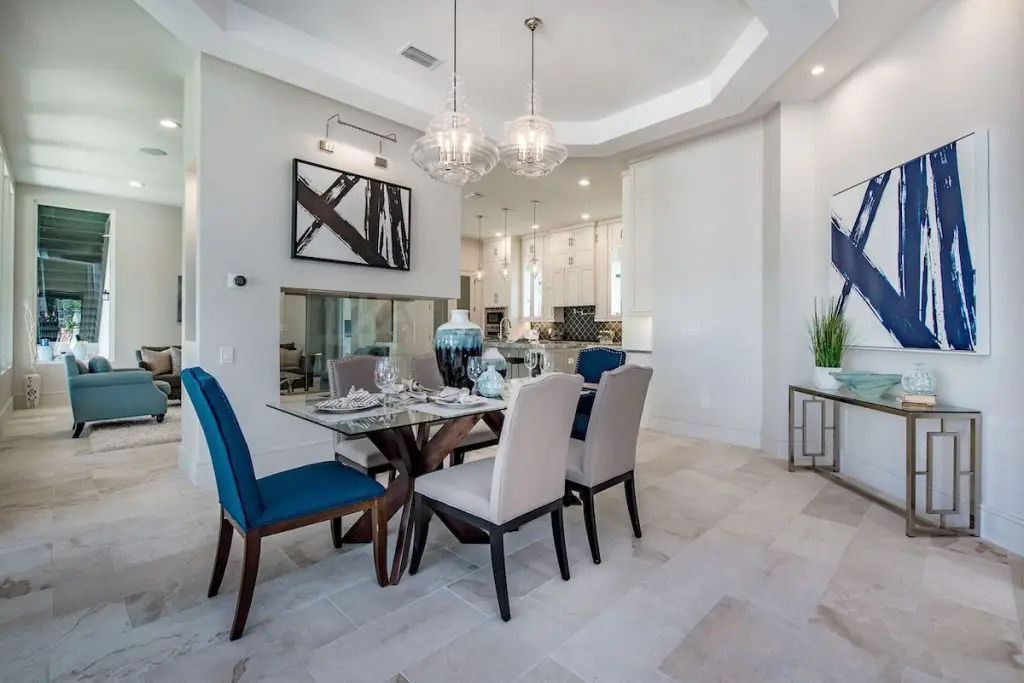 Artwork can be used in a strategic way by using it to lead the buyer's eye around the house. It can also be used to highlight a home's best features. For instance, if you want to accentuate the home's lofted ceilings, you can use a tall vertical art piece to draw the eye upward. Along with artwork, you can use these easy accessories to add more style to your home.
Schedule a Home Staging Consultation
Selecting artwork for staging can be tricky for the untrained eye. If you need help, we suggest hiring a staging company like MHM Professional Staging. We have a team of expert designers on staff and a large collection of artwork perfect for staging. Some paintings in our collection were painted by our founder and trained fine artist, Megan Morris herself. Request a home staging consultation.