Our Trending Color of the Month: Practical Beige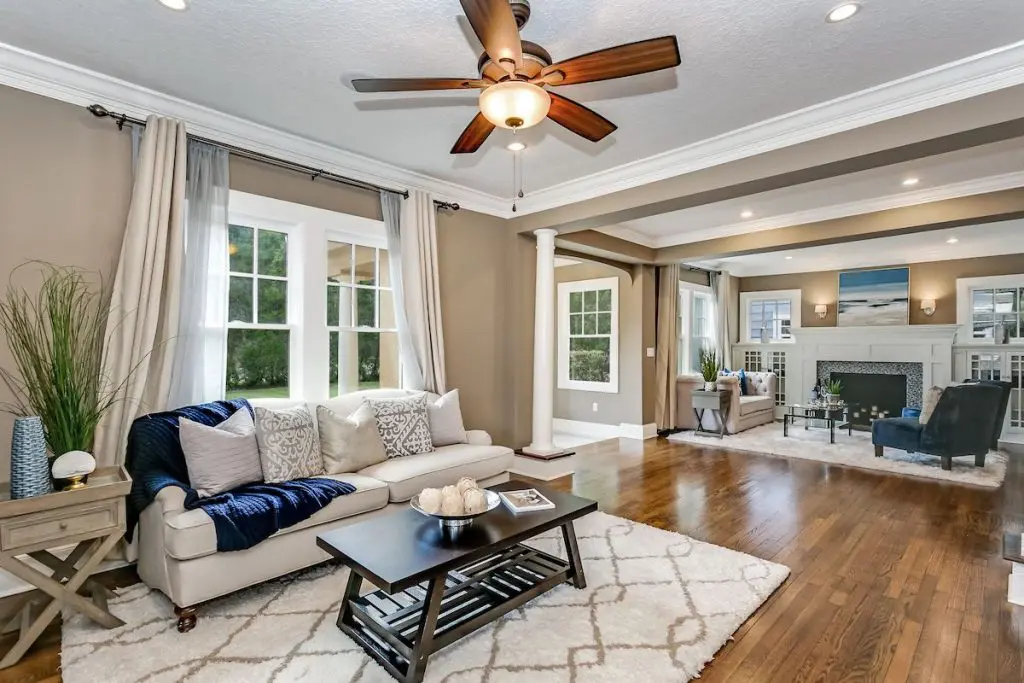 At MHM Professional Staging, we love using color to turn an ordinary house into a buyer's dream home. Each month, our designers share a color that inspires their staging designs. This month, our trending color is Practical Beige (SW 6100), a beige that is more on the brown side. The color is reminiscent of warm sand, unlike last month's color of the month, Jubilee, which had cooler tones. It's a versatile color that pairs well with almost every other color on the spectrum.
About the Hue
Practical Beige is part of Sherwin William's Living Well Collection called Unplug. This collection of neutrals is inspired by warm sands, boundless blue skies, and dusty desert hues. These warm hues are perfect for summer. Beiges are known for their simplicity. This particular hue has brown tones, giving off an earthy feel which can make viewers feel more grounded. Beige can sometimes have the reputation of being too dull or boring, but as always it depends on the way you style it.
How and When to Use Practical Beige
Practical Beige has an LRV, or light reflecting value, of 46. This means the color absorbs more light than it reflects. This color is decent for staging homes and can be a great accent wall. For more inspiration on accent walls, check out this post. If you do end up painting full walls, make sure there is sufficient light in the rooms.
In a Country Chic Style Home
Practical Beige is a comforting color that would work perfectly in a country chic style or contemporary country look. To achieve a contemporary country look, mix the shade with other muted colors and folksy prints filled with character. Add in natural textures like rattan, wicker, or light wood tones. These lighter tones will keep the space feeling airy and spacious.
In the Living Room
Practical Beige's earthy vibes can make any space feel cozy, which makes it an excellent choice for a living room. To avoid making the color feel too bland, be sure to mix patterns and textures to keep the space visually appealing. You can use blankets, throws, and rugs to add texture.
Use it to Soften Bold or Eclectic Looks
Hues with light brown can work as a great neutralizer in bold or eclectic spaces. You can even use the color to tone down spaces with high contrast. For instance, you can add the color to a black and white palette to create a cozy elegance.
Pair with Plants
Mixing Practical Beige with plants is a beautiful combination. Shades of brown and green are two colors most commonly seen in nature. The combo will help to make any space feel calm and peaceful.
Coordinating Colors
Pair with Other Neutrals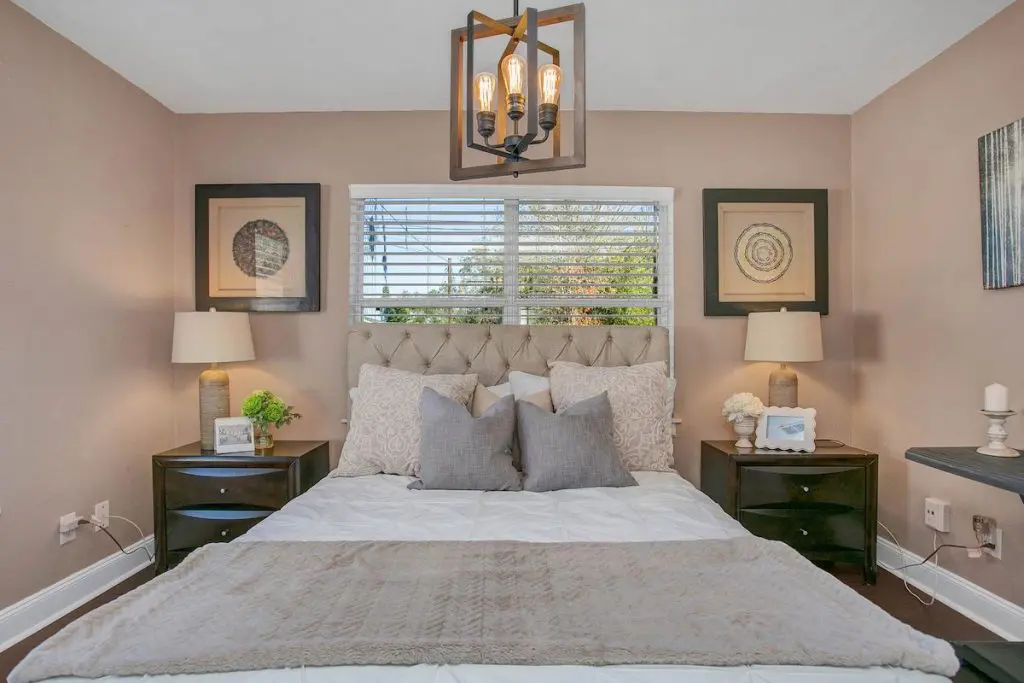 Whites and Beiges
Practical Beige looks great paired with other neutrals. For a lighter beige, try Sand Dollar (SW 6099). For the perfect shade of white, try Pacer White (SW 6098).
Browns
Add more depth to Practical Beige by pairing it with other shades of brown. To contrast with a dark brown, try Cobble Brown (SW 6082). You can also try Dapper Tan (SW 6144) or Kaffee (SW 6104).
Grays
Light browns with grays work well for a minimalist palette. Use shades of gray to balance out the brown tones in Practical Beige. African Gray (SW 9162) is a wonderful choice. Gray Screen (SW 7071) and Austere Gray (SW 6184) are also great options.
Book A Color Consultation
Color can turn an ordinary house into an extraordinary home. As professional designers, we can help you determine which shades will work best for your home—inside and out. Contact us to book a color consultation with one of our talented designers today.