Our Trending Color of the Month: Oceanside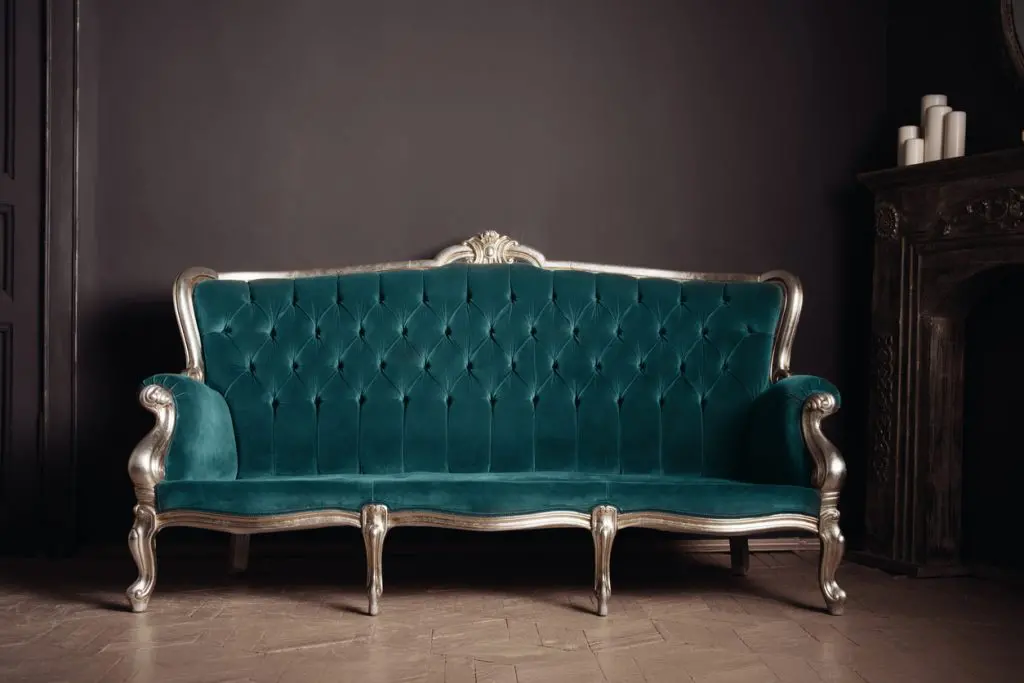 At MHM Professional Staging, we love using color to turn an ordinary house into a buyer's dream home. Each month, our designers share a color that inspires their staging designs. This month, our trending color is Oceanside (SW 6496). Oceanside is a deep teal color that adds complexity and drama to any space.
About the Hue
It's no surprise that Oceanside was the Sherwin Williams Color of the Year for 2018. The shade strikes a balance between traditional and modern, so it's not likely to go out of fashion any time soon. A rich blue-green color, Oceanside is highly versatile and complements many variations of metallic finishes. It pairs nicely with both warm and cool tones, and it fits into a wide range of styles.
Colors in the blue spectrum evoke feelings of reliability, peace, and wisdom, while colors in the green spectrum are gender neutral and tend to be attractive and calming to most people. As a combination of blue and green, Oceanside is both intellectual and welcoming.
How and When to Use a Dark Teal Color
As an Accent Color
A dark teal such as Oceanside can dramatically change a room. However, the deep hue can also be difficult to paint over. If you plan to sell your home in the near future, consider using dark teal as an accent color. It looks stunning in velvet and satin alike; selecting soft furnishings, pillows, and curtains in a color like Oceanside will add depth and dimension to a room.
On Your Walls
Cover your walls in dark teal for an ultra-luxe look. This bold application will add instant luxury and make a room feel cozy. Before you decide to paint every wall, consider the space's light sources throughout the day. A room with abundant natural light during the daytime can make Oceanside look like a jewel tone, but in the evening, that same room can become dark and closed-in without sufficient lighting. Also consider the size of the room you're painting. Dark paint colors can make a room feel smaller. Dark teal walls provide a stunning backdrop for bright accents and artwork. Although applying the color to an entire room will produce the most dramatic effect, you can instead paint just one wall or piece of furniture for a pop of color.
Note: If you're planning to sell your home soon, stick with neutral colors for your walls. They help highlight a home's best features and allow home buyers to envision their own furniture and décor in the space. On the other hand, if you are in your forever home and you are ready to make a dramatic change, then painting with a rich color like Oceanside is a great option.
Paired with Metals
Dark teal works well with all types of metal. It cools down the warm tones in brass and warms up the cool tones in silver. It can even be paired with reflective surfaces such as mirrors or crystal to bring glamour to a room. Matte black finishes will nearly disappear against a dark color like Oceanside; this combination can add a bit of mystique to a kitchen or bathroom.
Paired with Prints
"I love dark teal mixed with pops of brighter colors and prints," says MHM Designer Cory Léger. Prints stand out against dark walls, which will recede into the background. Installing patterned wallpaper next to a dark teal wall is a great way to highlight architectural features. It also adds movement and visual interest to an otherwise heavy color. For a fun and friendly look, consider mixing in floral or tropical prints. For a more stately appearance, go for classic patterns such as diamonds or stripes.
Coordinating Colors
A rich blend of blue and green, Oceanside is a color chameleon. The shade's persona changes depending on which colors you pair it with.
Make it Pop with Bold Colors
Extra White (SW 7006) and Limón Fresco (SW 9030) make Oceanside pop. So do other bold, graphic colors such as Exuberant Pink (SW 6840).
Add Elegance with Lighter Colors
When placed next to a pastel like Blue Horizon (SW 6497) or the creamy Dover White (SW 6385), Oceanside acquires an antiqued elegance.
Tone It Down with a Monochromatic Look
For a calming monochromatic look, pair dark teal with other shades of blue. Blues such as In the Navy (SW 9178) and Adrift (SW 7608) combine with Oceanside to create a place of pure tranquility.
Book a Color Consultation
Color can turn an ordinary house into an extraordinary home. As professional designers, we can help you determine which shades will work best for your home—inside and out. Contact us to book a color consultation with one of our talented designers today.