Our Trending Color of the Month: Lite Lavender
At MHM Professional Staging, we love using color to turn an ordinary house into a buyer's dream home. Each month, our designers share a color that inspires their staging designs. This month, our trending color is Lite Lavender (SW 6554). This color choice was inspired by Pantone's 2022 Color of the Year, Very Peri. It's a more subdued version of the bold color. We chose it since Lite Lavender is more ideal for staging.
About the Hue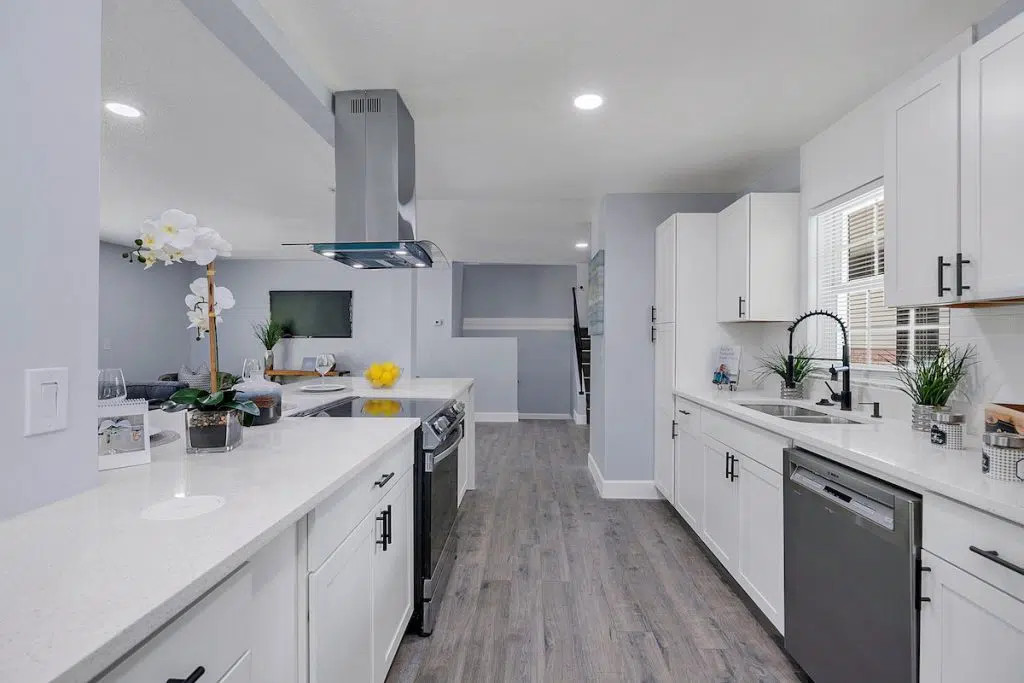 As a shade of purple, like Very Peri, Lite Lavender encourages inventiveness and creativity. However, it has more of a calmness to it. It's a soothing color that doesn't demand attention. Although it's not as bold, it still has the regal and elegant presence associated with purple hues.
How and When to Use Lite Lavender
With an LRV, or light reflecting value, of 71, Lite Lavender reflects more light than it absorbs. This makes it safe to paint full rooms this color. It is also appropriate for staging since it's a neutral color that will appeal to a wider market.
In the Bedroom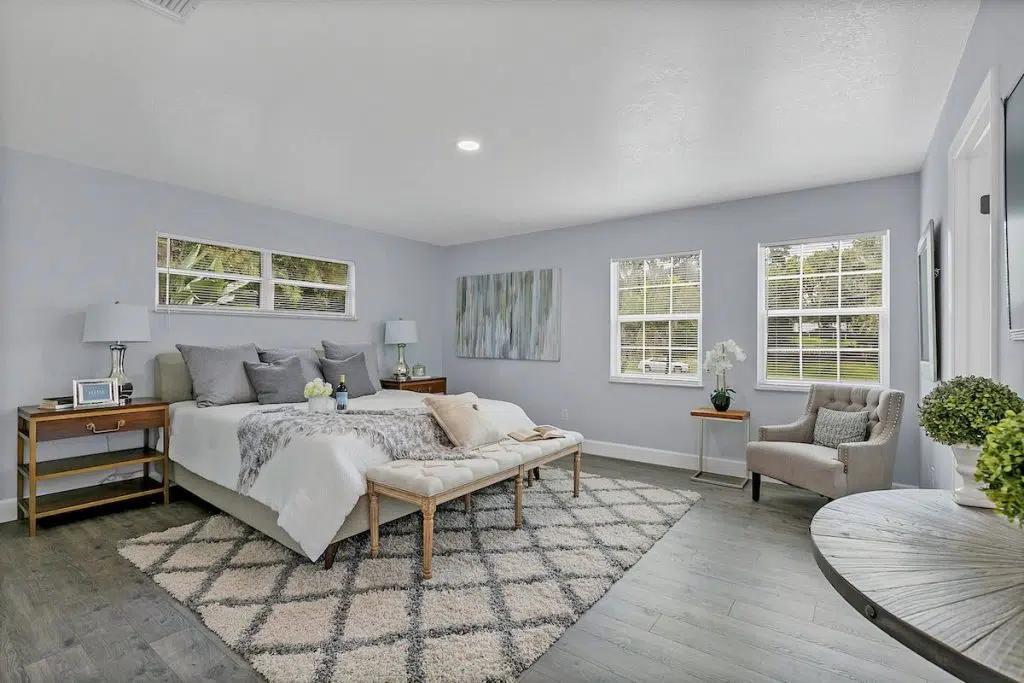 Lite Lavender is an excellent shade for bedrooms. It's an energizing color to wake up to. At the same time, this light, airy, soft color provides the perfect calm to fall asleep to. It also works well for nurseries and kids' bedrooms.
In Rustic Spaces
If you're creating a cottage charm look, Lite Lavender would be a wonderful choice for the walls or to use as accents. It pairs well with natural wood tones often present in rustic styles. It's a more unique color to use that's different than the typical blue.
As an Accent
As of late, it has been trending for homes to have a very stark aesthetic. This means there is a lot of white including white walls. It's common to see walls painted white like last Month's Color of the Month, High Reflective White. To stay on-trend, you can choose to keep walls white and use Lite Lavender as an accent. You can do this with throw pillows, blankets, or accent chairs.
Mix with Metallics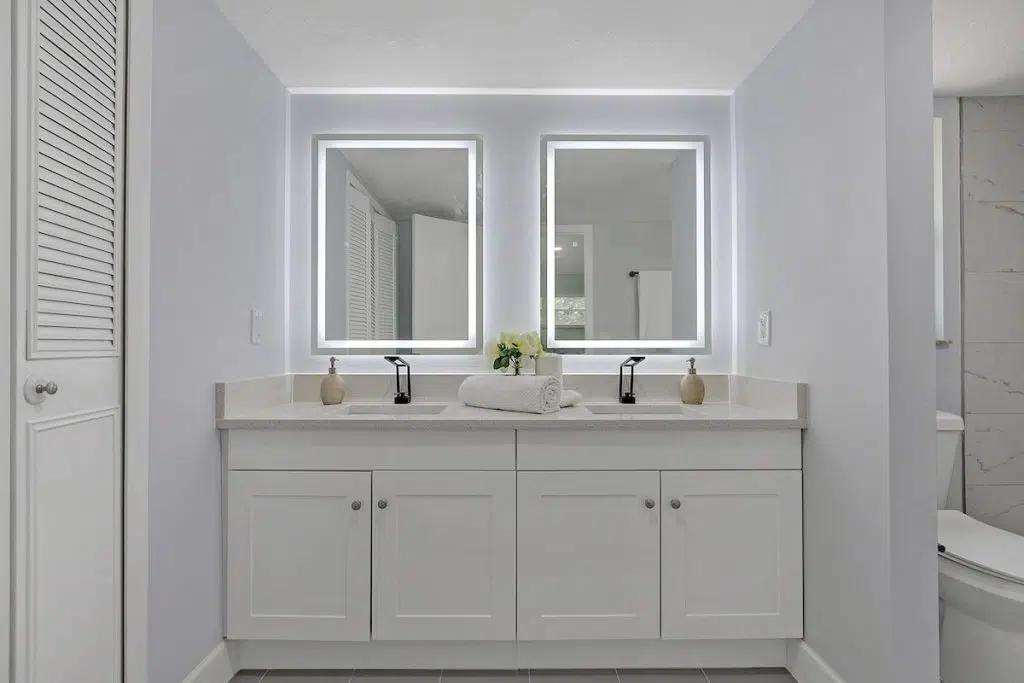 Create a classy and sophisticated look by pairing Lite Lavendar with metallic accessories. Adding stylish accessories is one way to make your home irresistible to buyers. Silver metallics and nickel finishes work best with Lite Lavender. If you choose to paint your kitchen or bathroom this color, consider choosing silver fixtures.
Coordinating Colors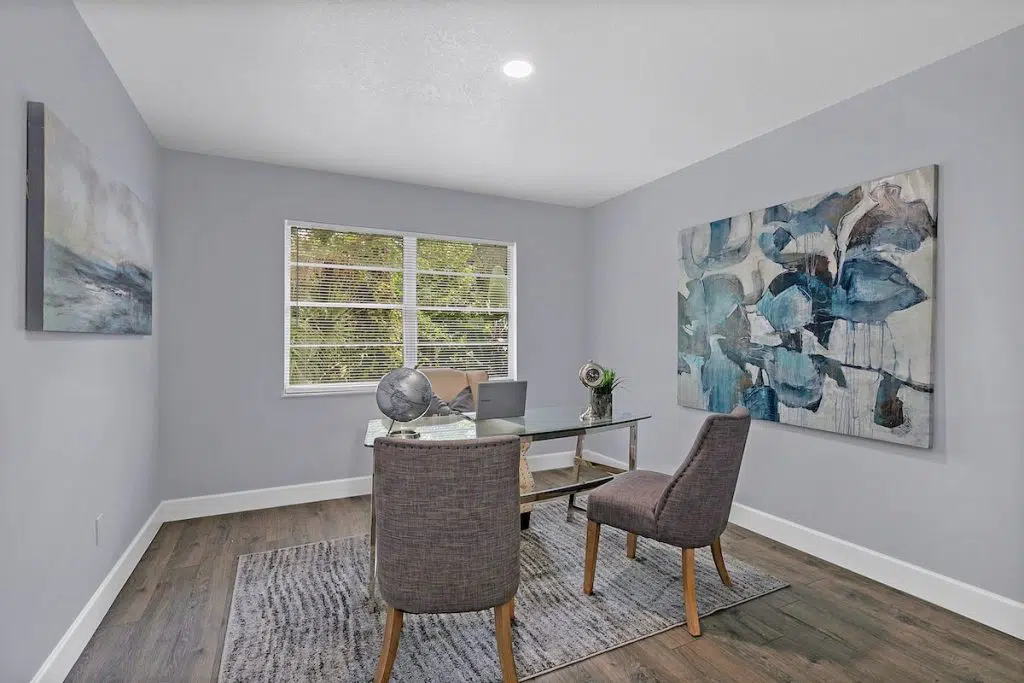 Pair with Neutrals
To keep things sophisticated, pair Lite Lavender with neutrals. The color works well with whites like Roman Column (SW 7562) and Snowbound (SW 7004). For a darker neutral, try Rushing River (SW 7746). Add more dimension to your space by pairing the color with moody tans like Double Latte (SW 9108) or Song Thrush (SW 9112).
Pair with Other Purples
Another way to create more depth and dimension through color is by pairing Lavender Lite with other shades of purple. Wood Violet (SW 6557) is a lovely medium purple to pair with. For a couple of shades darker than Lavender Lite try Ash Violet (SW 6548). For a deep purple to pair with, try Dewberry (SW 6552).
Pair with Other Soft Colors
Create a bright and lively space by pairing Lite Lavender with other soft colors like light blues and greens. For a great light blue, try Mild Blue (SW 6533). For a soft green, Rainwashed (SW 6211) is an excellent choice.
Book a Color Consultation
Color can turn an ordinary house into an extraordinary home. As professional designers, we can help you determine which shades will work best for your home—inside and out. Contact us to book a color consultation with one of our talented designers today.