Our Trending Color of the Month: High Reflective White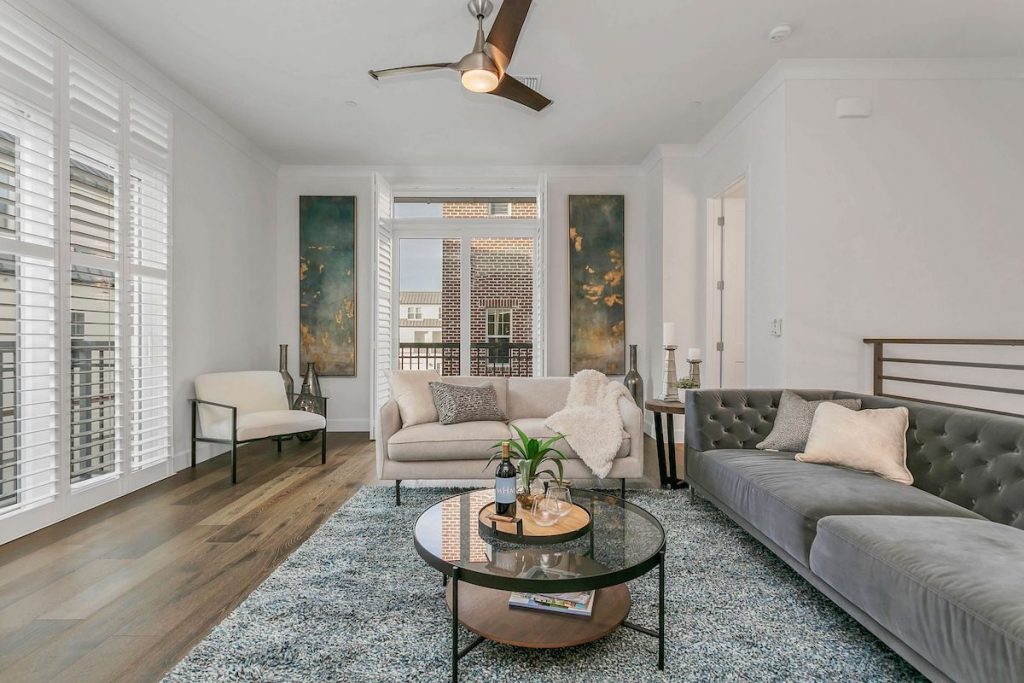 At MHM Professional Staging, we love using color to turn an ordinary house into a buyer's dream home. Each month, our designers share a color that inspires their staging designs. This month, our trending color is High Reflective White (SW 7757). As Sherwin William's brightest white, it's a classic and timeless color. It's a pure white that can symbolize cleanliness and simplicity. It's versatile like last month's color, Icicle (SW 6238).
About the Hue
The brightness of High Reflective White can make any room feel more spacious. The color has no visible undertones. It takes on the influence of surrounding shades and can reflect them. Keep in mind that this color doesn't hide well. Therefore, it's not the best color for painting over other shades.
How and When to Use High Reflective White
With an LRV, or light reflecting value, of 93, high reflective white reflects a lot of light as the name suggests. This makes it safe to paint full rooms this color. It is also appropriate for staging since it's a very versatile and neutral color. It's an excellent color to brighten up rooms that don't get a lot of natural light.
In An All-White Kitchen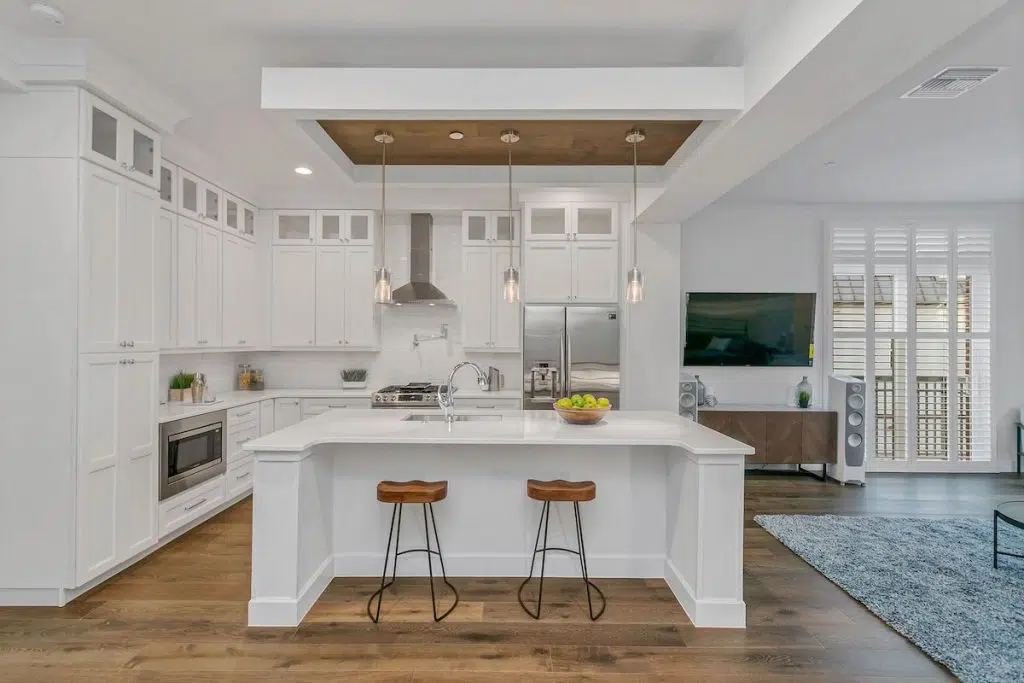 High Reflective White is a wonderful choice for cabinets, especially paired with materials like marble or white subway tile. Consider using this color for a stunning all-white kitchen. It will give a look that feels pristine and classy.
If you need some kitchen staging tips to help make your home stand out, check out this post.
Create Gallery Walls
Pure white colors are perfect for showcasing artwork. The white walls put the focus on the art and help the pieces stand out. The details of the artwork become more captivating.
Use for Trim and Accents
This color is very popular for trim since it coordinates well with most colors. For the same reason, people often use this color for accents like baseboards and crown moldings. It's also great for built-ins like built-in shelves and bookcases.
You can use High Reflective White for your trim even if you used the same color for your walls. In fact, it's a smart idea since you want undertones to blend together nicely. The trick is to create contrast by selecting different sheens. For example, if you use an eggshell finish for your walls, consider using a glossier finish for your trim.
Coordinating Colors
Since High Reflective White is neutral with virtually no undertones, it can pair well with pretty much any color. However, when pairing with beige, we recommend using a warmer white. That's because the contrast between beige and pure white may look too stark.
Add Wamrth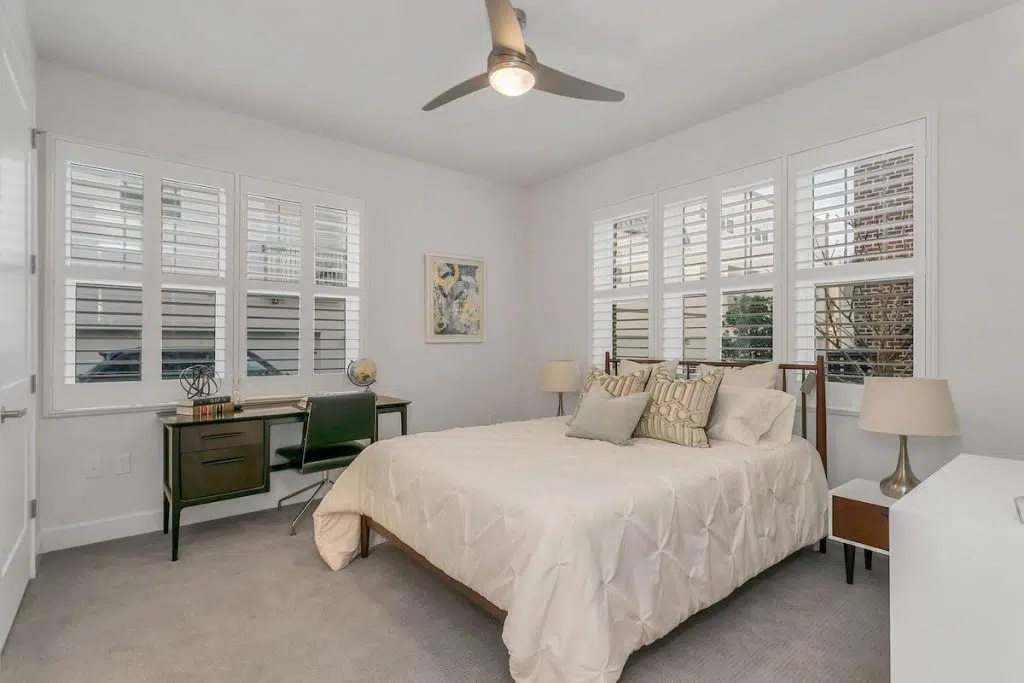 To add some warmth to High Reflective White, tans and ivories work well. Favorite Tan (SW 6157) is an excellent tan choice. For an ivory, try Grecian Ivory (SW 7541).
Mix with Grays
High Reflective White pairs well with grays for a crisp and modern look. For a light gray try, Zircon (SW 7667). For a darker gray, try Westchester Gray (SW 2849).
Add Some Color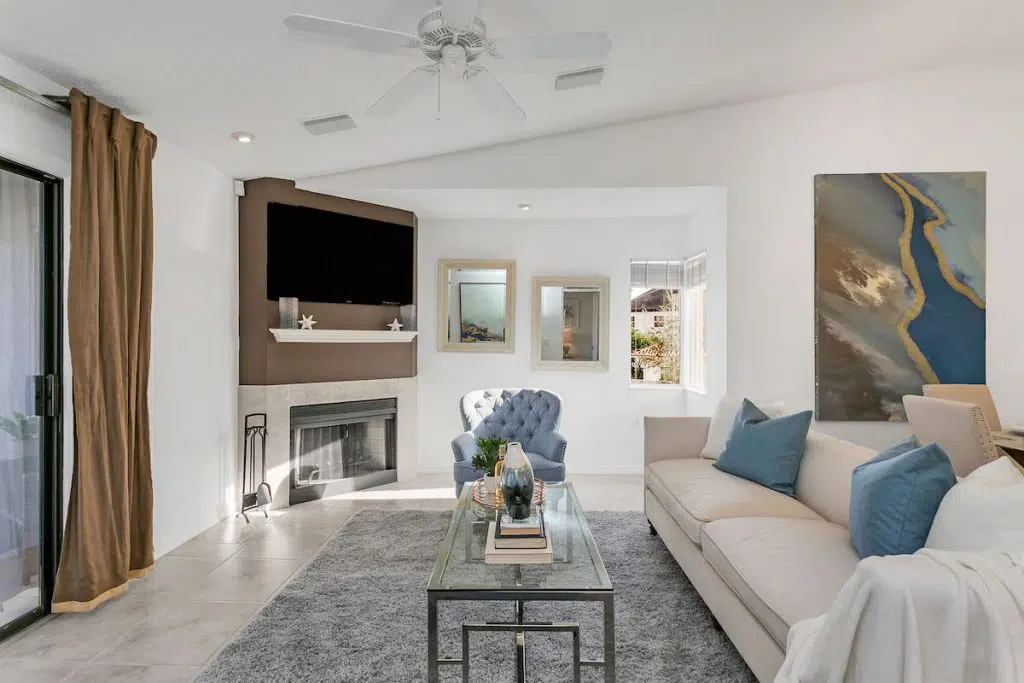 To create more interest and depth, pair High Reflective White with colors that provide greater contrast. Underseas (SW 6214) is a beautiful green color that pairs well. Artistic Taupe (SW 6030) is a soft blush color that can add color and create a sophisticated look. Add Misty (SW 6232) for a soft blue that creates a serene ambiance.
Book A Color Consultation
Color can turn an ordinary house into an extraordinary home. As professional designers, we can help you determine which shades will work best for your home—inside and out. Contact us to book a color consultation with one of our talented designers today.