Our Trending Color of the Month: Koral Kicks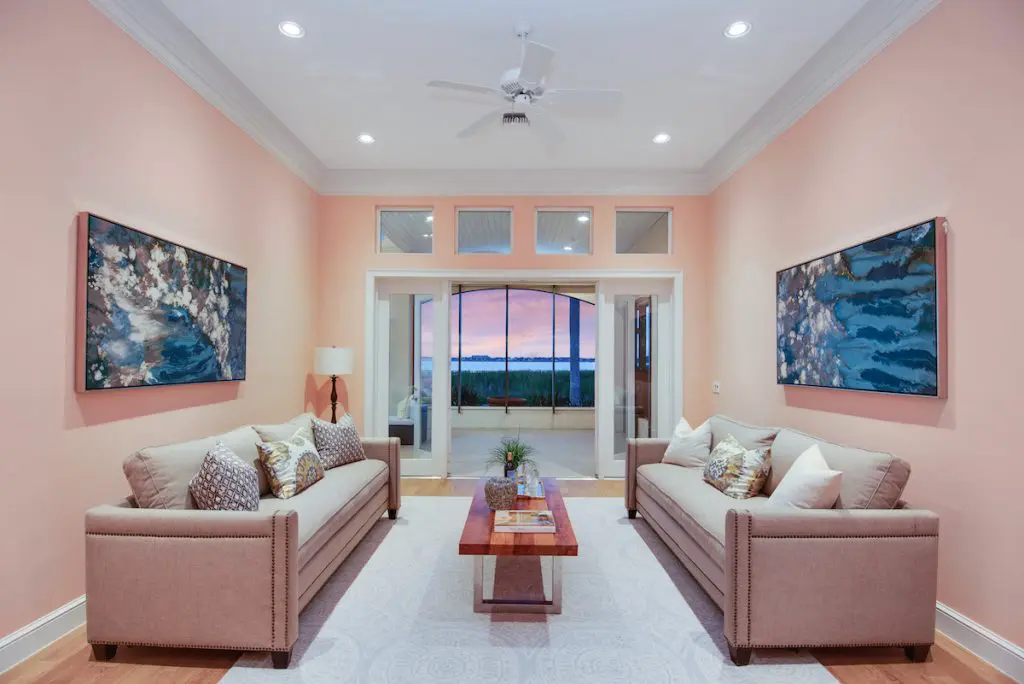 At MHM Professional Staging, we love using color to turn an ordinary house into a buyer's dream home. Each month, our designers share a color that inspires their staging designs. This month, our trending color is Koral Kicks (SW 6610), a soft coral with a joyful spirit. It can make any space feel heartwarming and playful.
About the Hue
Unlike other corals that are brighter and bolder, Koral Kicks is a little more understated. As a mixture of pink and orange, it has attributes of both. Its shades of orange bring cheerfulness and energy while pink adds youthfulness and poise.
How and When to Use Koral Kicks
Koral Kicks has an LRV, or light-reflecting value, of 68, which means it absorbs a decent amount of light. With a high LRV, this color is safe to paint full rooms. However, we don't recommend it for staging since it's a polarizing color and slightly feminine. When selling your home, it's ideal to stick to neutral paint colors so your walls can appeal to a wider market.
In the Bedroom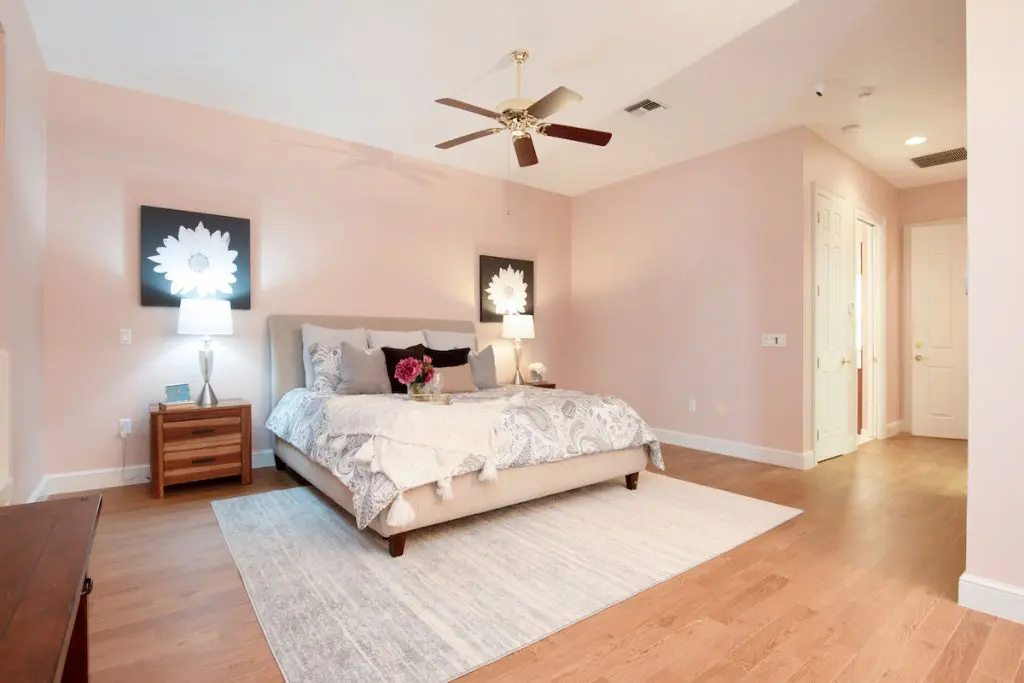 Although Koral Kicks is great for kids' rooms and nurseries, it can also look mature and sophisticated in an adult's bedroom. It's all in the way you style it. To keep it sophisticated, choose modern or contemporary furniture and pair with neutrals. If you want to make the color appear less feminine, try contrasting with darker colors to give it a masculine edge.
In the Bathroom
Koral Kicks can create a spa-like atmosphere in your bathroom, especially if you add in some greenery. It can make you feel revitalized as you get ready for your day. At the same time, the lightness of the color can help you feel relaxed.
Great for Coastal and Boho Styles
As a soft, muted color, Koral Kicks is perfect for boho and coastal style rooms. To achieve a coastal look, pair the color with natural textures like rattan. For a boho look, mix the color with other muted colors along with vintage or rustic pieces.
On the Front Porch
To add some personality to your front porch, you can paint your front door Koral Kicks. It's a great way to brighten up your entrance. It can also be an unexpected backdrop for Halloween decor. Another way to add the color to your front porch is through accents like throw pillows on your patio furniture.
As a Splash of Color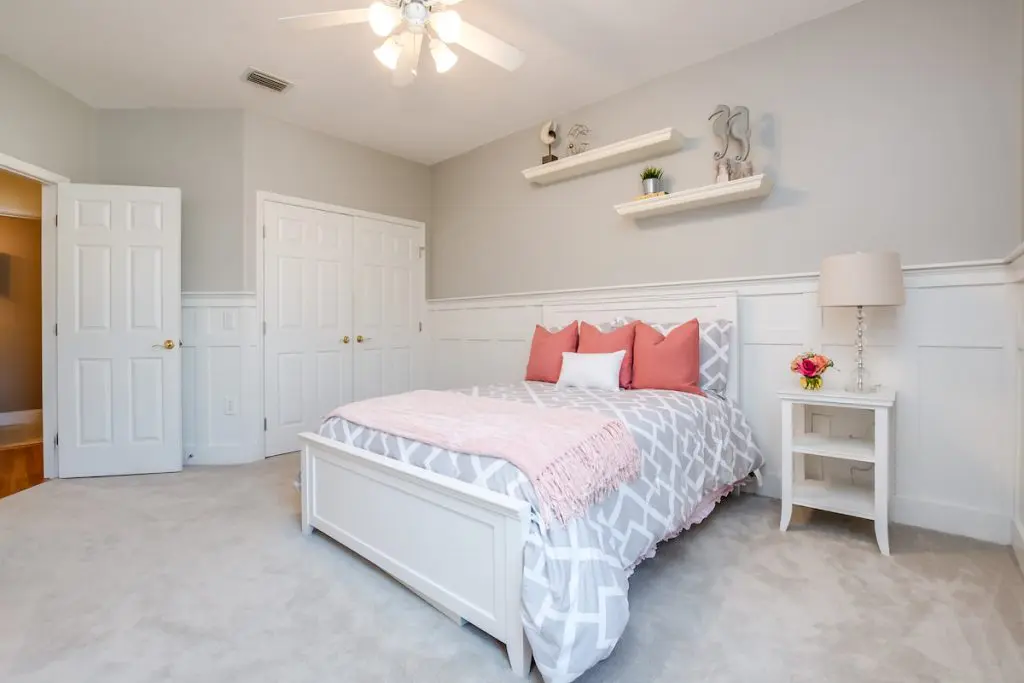 If you're not ready to commit to painting full walls, Koral Kicks works great as a splash of color. An accent wall can create a fun focal point. Another great way to add this color is through accent furniture or accessories like throw pillows or blankets. Adding this color can instantly make a place feel more vibrant.
Mix with Textures
Koral Kicks is a color that can look incredibly trendy and stylish mixed with the right textures. Pairing the color with white marble or gold can achieve this effect. The color also looks striking against woods with reddish tones.
Coordinating Colors
Koral Kicks pairs well with neutrals like Medici Ivory (SW 7558) and Sanderling (SW 6329), a light brown. It can even work well with last month's color of the month, Aesthetic White (SW 7035). For a monochromatic color scheme, mix with other shades of coral, like Faint Coral (SW 6329). For more contrast, pair with a green like Dried Thyme (SW 6186) or a red like Peppery, (SW6615). The color also works wonderfully with grays.
Book A Color Consultation
Color can turn an ordinary house into an extraordinary home. As professional designers, we can help you determine which shades will work best for your home—inside and out. Contact us to book a color consultation with one of our talented designers today.