Our Trending Color of the Month: Aesthetic White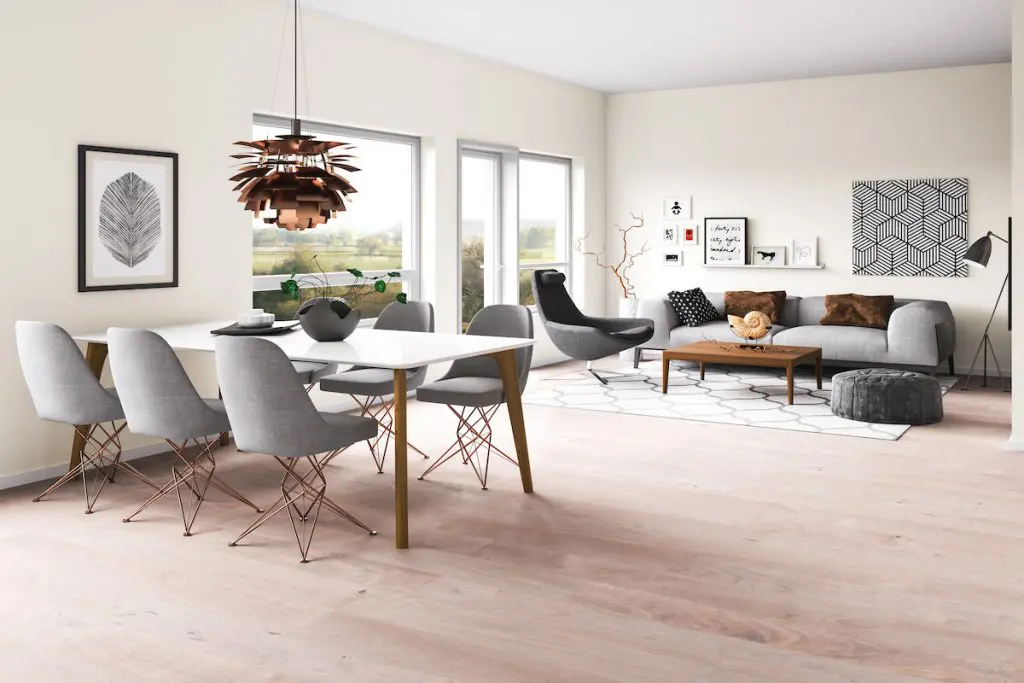 At MHM Professional Staging, we love using color to turn an ordinary house into a buyer's dream home. Each month, our designers share a color that inspires their staging designs. This month, our trending color is Aesthetic White (SW 7035). Although it's a warmer color than last month's Enlightened Lime (SW 6721), it's also perfect for brightening up any room. As a shade of white, Aesthetic White can symbolize cleanliness and simplicity.
About the Hue
Aesthetic White is a wonderful neutral white. It's a chameleon shade that easily pairs well with many furnishings. It has a little more character and charm than a stark white. As a bonus, this shade hides scuffs better than other whites. We won't be surprised if more and more people start using this as their go-to bright neutral.
When using this hue, consider your existing lighting and fixed elements. Make sure the color doesn't clash with your flooring or countertops. Because this color is sensitive to light, observe how the color looks at different times of the day and in different lighting conditions.
How and When to Use Aesthetic White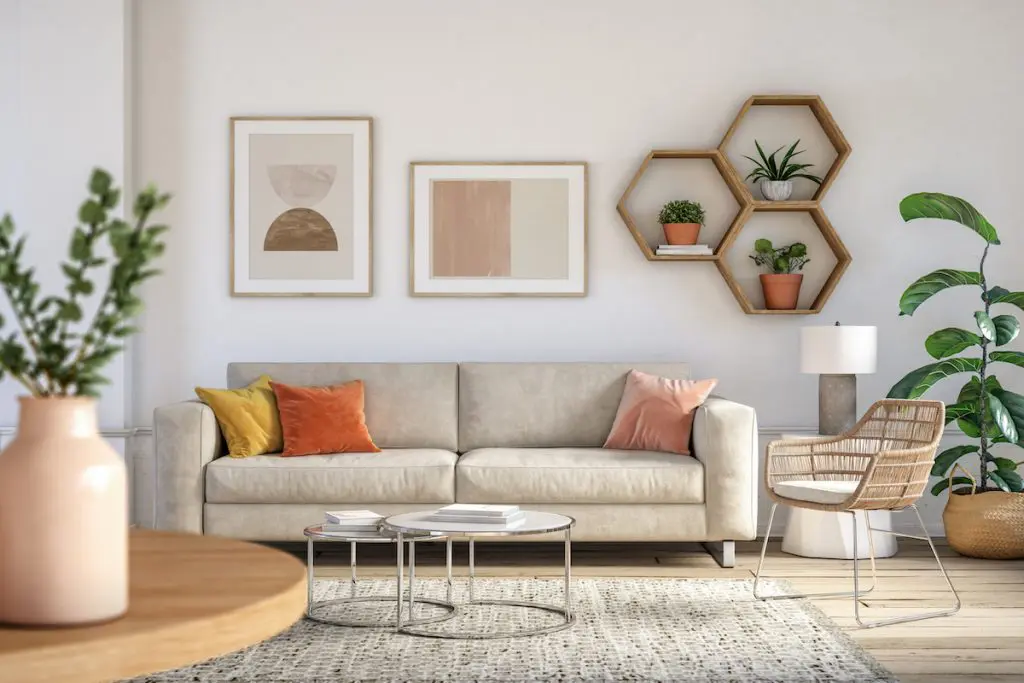 Aesthetic White has an LRV, or light-reflecting value, of 73, which means it absorbs a decent amount of light. Since most whites have a high LRV, they are an excellent choice for painting full rooms. Aesthetic White will make any room look more spacious and is a perfect color for staging when planning to sell your home. This color is an excellent solution for rooms that don't get much natural light.
In the Living Room
Aesthetic White is great for a living room because as mentioned earlier, it hides scuffs well and adapts to many furnishings. It will also help make your living room look more spacious, which is especially great for large families.
In an All-White Kitchen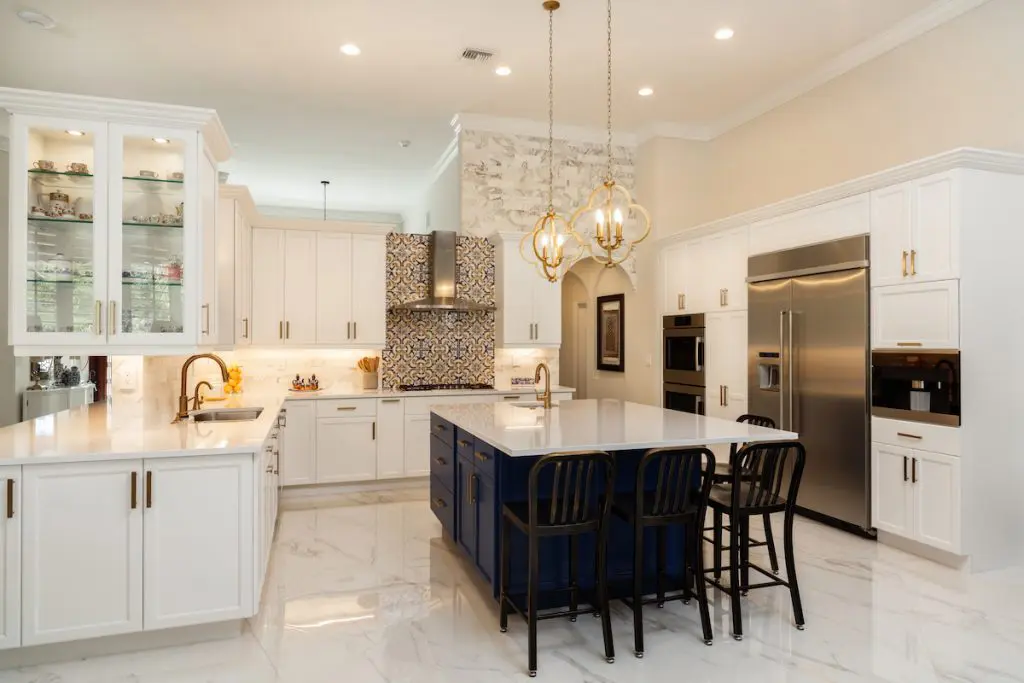 Since Aesthetic White looks spectacular against bright whites, it can really take an all-white kitchen to the next level. It will instantly warm it up. Adding other warm elements, like gold fixtures can tie everything together and add an extra layer of elegance.
Mix with Textures
To keep things visually exciting, it's always a great idea to mix textures with shades of white. Since Aesthetic White is a warm shade of white, it looks beautiful against warm wooden tones. Rattan is another texture you can use to create visual appeal. And of course, you can never go wrong with adding plants for texture. Plants stand out even more with white backdrops.
Contrast Against White Architectural Elements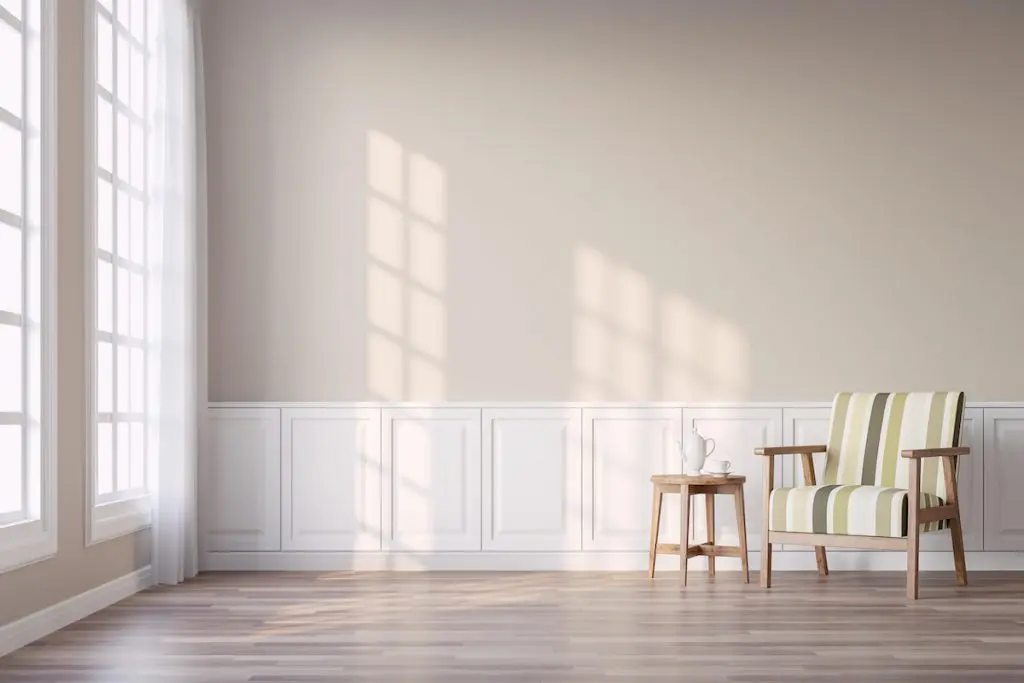 Since Aesthetic White contrasts beautifully with pure white, use it to match architectural elements like white trim or moldings. This is a great way to add depth and dimension to your home's design. If you're feeling daring, you can use the color as a wall accent by creating a geometric shape around a door for a fun, modern design.
Create Gallery Walls
Since shades of white draw greater attention to details, Aesthetic White is a great backdrop for artwork. White walls help art pieces stand out. Aesthetic White is best paired with art pieces that feature warm colors.
Coordinating Colors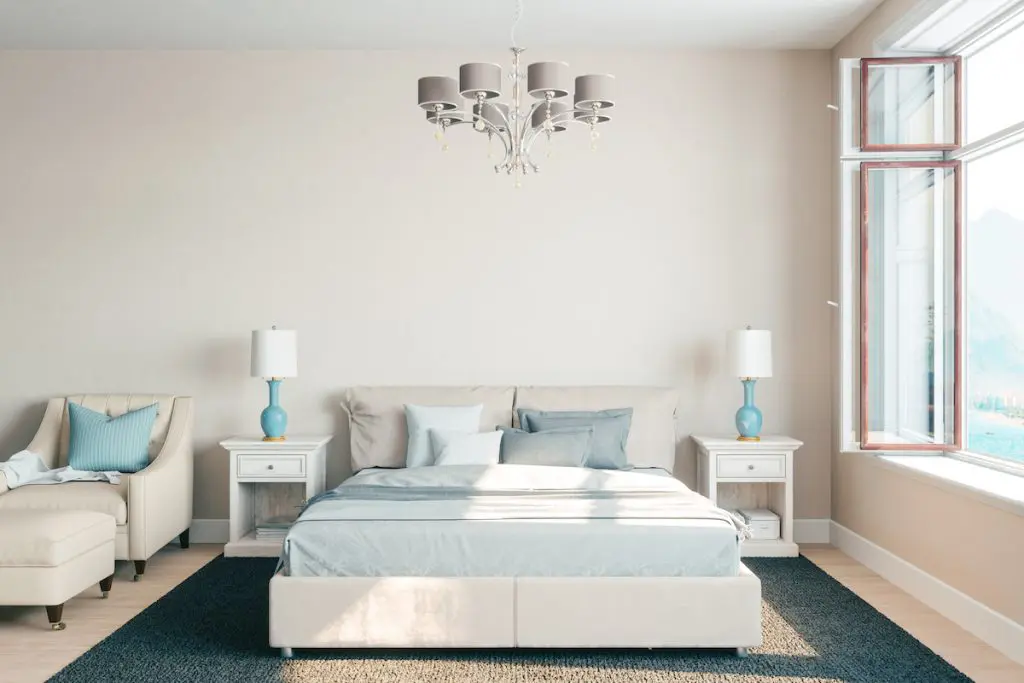 Aesthetic White contrasts wonderfully with Pure White (SW 7005). It also looks pleasant with other neutrals like grays, blues, and greens. Try Chelsea Gray (SW 2850) for the perfect gray. For something a little more colorful to match, try Aquaverde (SW 9051), it's a calming blend of blue and green.
Book A Color Consultation
Color can turn an ordinary house into an extraordinary home. As professional designers, we can help you determine which shades will work best for your home—inside and out. Contact us to book a color consultation with one of our talented designers today.