Transition to Winter: 4 Home Staging Ideas
Though it might not be winter just yet, many people will be shifting their state of mind to chillier weather and holiday spirit. To boost your home's appeal to potential buyers, you can reflect this seasonal shift in your staged home's decor. It's not necessary to change your home decor entirely to say goodbye to autumn, but there are some simple ways to welcome this time of year. In need of some new home staging ideas to impress buyers? Here are a few of our best tips for a smooth transition to winter.
Incorporate Winter Colors
If you're looking for a simple place to start your home's winter transition, begin with the color palette. The colors you choose can go a long way. Your staged home should feature mostly neutrals, but consider playing into winter tones. Remember, this doesn't mean you have to do any drastic redecorating or paint a whole accent wall. You might swap in some new pops of color through your furniture and textiles. This is easy to do with a few new pillows, a throw blanket, or a patterned rug.
Here are a few examples of great accent colors for winter:
Emerald
Plum
Icy Blue
Silver
Maroon
There are other wonderful options that go beyond this list, but be sure to choose colors that complement any existing color schemes.
Swap in Seasonal Plants
Another way to acknowledge the season is by replacing any current plants with seasonal options. You can add seasonal greenery and flowers both inside and outside your home. Some great seasonal plants you might consider featuring this time of year include winter jasmine, holly, or star magnolia. You can also get creative with dried plants or pine cones. Create stunning curb appeal, or even add an earthy element to a dining room tablescape.
Focus on the Fireplace
A great way to honor the winter season through your decor is to focus on the fireplace. This is often a time of year when loved ones want to gather around conversation areas of the home. To highlight the comfort of your living room, pay extra attention to the decor on the mantle, like candles or artwork. It's also a good idea to make sure to arrange your furniture to naturally face the fireplace. A stack of wood or even burning a fire can add a nice touch, weather permitting.
Create a Warm Ambience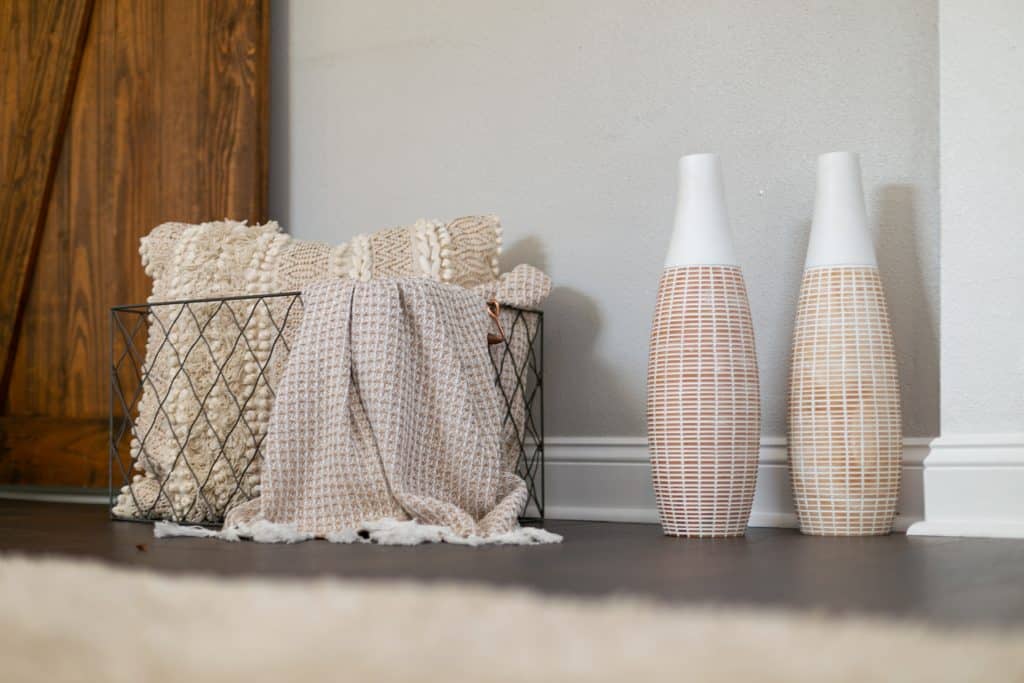 To add to the idea of adding warmth, consider how else you can create a cozy ambience. This is especially important to think about if there's not a fireplace in your home. You should be sure to turn the heat up in your home as needed. Of course, this depends on your climate. Just be sure you're aware of the number on the thermostat and choose something to keep visitors comfortable at all times.
There are other great ways to create seasonal warmth through ambience. Think about how you might appeal to all of the potential buyer's senses. This could be a beautiful seasonal scent, or soft jazzy music playing in the background. There's nothing quite like stepping into a home during winter and noticing the scent of delicious gingerbread or an evergreen tree. Whatever you choose, be sure to make it just subtle enough so it doesn't become overwhelming.
Schedule a Home Staging Consultation
Need more help with home staging ideas? Consider hiring a professional staging company. MHM Professional Staging is ready to help you create an irresistible home, year-round. Our trained experts know what it takes to attract more potential buyers and get your home off the market faster. Request a home staging consultation today!