10 Dos and Don'ts of Staging With Rugs
Rugs can be a great addition when staging your home. When styled correctly, it can make all your decor look more purposeful. They can make your gathering areas look chic and polished. If you think a good rug might be the missing piece in a room but you're not quite sure how to choose, we have some dos and don'ts for you to follow. Here are our most important tips for staging with rugs.
Do Use to Define Living Areas
When picking a rug, keep in mind how you're going to integrate it into your overall design. It helps to think of rugs as a tool to define an area. In a spot like the living room, imagine that the rug is outlining where potential buyers could sit and gather with their families.
Don't Forget Other Rooms
Though we often imagine a stylish rug in the center of a living room, don't skip out on the opportunity to enhance other rooms in your home. Think about how you might incorporate a rug to take each room to the next level. This can include the dining room, bedrooms, and even a bathroom.
Do Play With Color and Patterns
Rugs create the perfect opportunity to add a bit of character to a room. Neutral colors are often great for staging purposes, but you don't have to limit yourself. Think about how you might bring in a fun pattern or hint of color. For example, warm colors could be a nice seasonal touch during fall.
Don't Choose Only Bold Rugs
The key to using multiple rugs is making sure there is balance. While they don't all need to be plain, make sure you're not overdoing it. Don't think of every rug as an accent piece, and avoid anything that will clash with any existing color schemes or pieces of furniture.
Don't Get the Wrong Size
As we mentioned, you should use rugs to define an area. However, the wrong size can throw things off. A rug that's too small under your furniture will feel awkward, as will a rug that extends too far out beyond the space. Before purchasing anything, bring out the measuring tape and make sure it'll look exactly how you expect.
Do Experiment With Shapes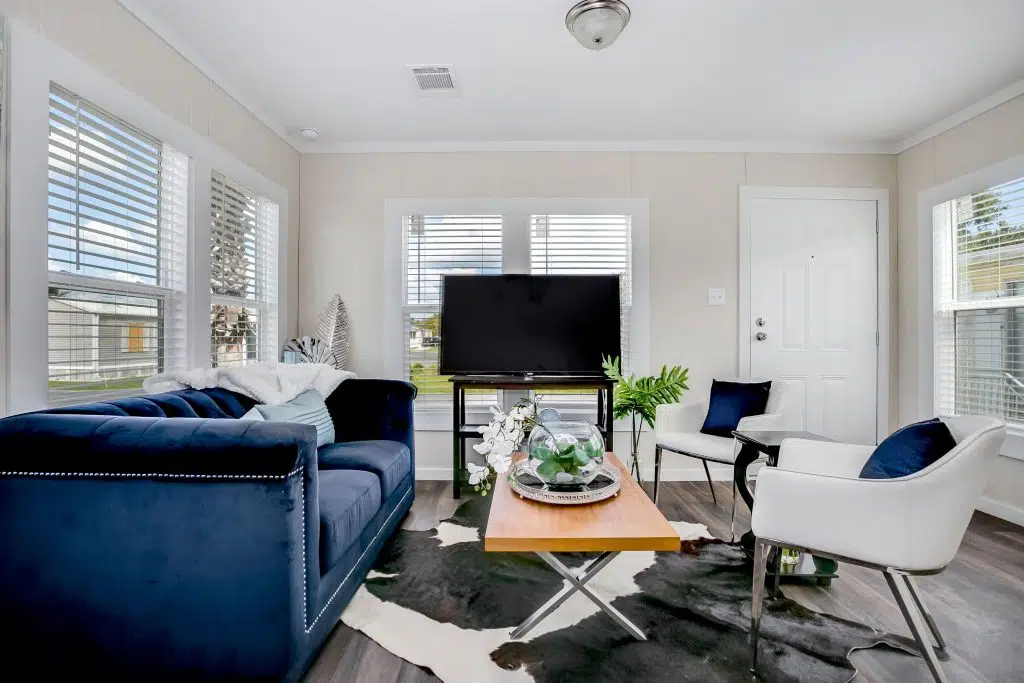 Not all rugs have to be rectangular. A unique shape can be a surprising way to bring new life to a room. Decide on the statement you're trying to make and think about how you might add a playful element to your space.
Don't Leave Uneven Space Surrounding
It's key to ensure the perimeter outside your rug isn't uneven on the sides. When you're choosing the size and placement, aim to have nearly the same amount of space outside of each edge. This creates a look that feels more intentional.
Do Use in High-Traffic Areas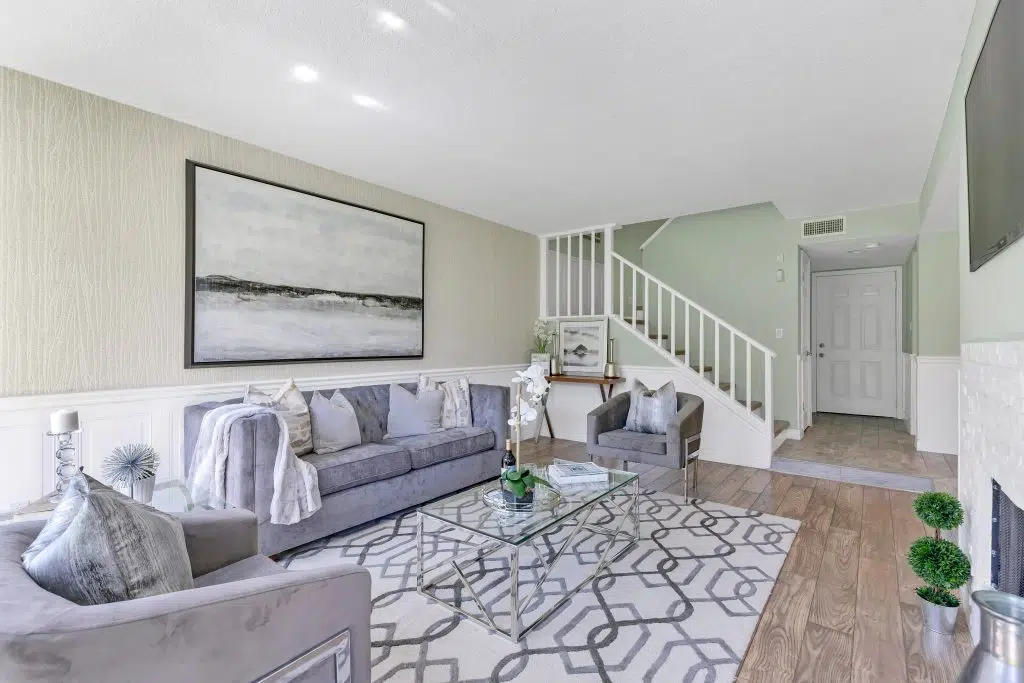 Rugs often work well in high-traffic areas that might otherwise be lacking. Remember guests will do a lot of moving through these areas during showings. In tighter areas, a nice runner might pull things together and keep your home visually interesting.
Don't Forget to Prevent Slip
It's important to take extra measures to ensure your rugs won't slide around, both for safety and appearance. Adding a nonslip mat underneath where necessary will prevent any unwanted bunching or movement.
Do Know How to Clean the Rug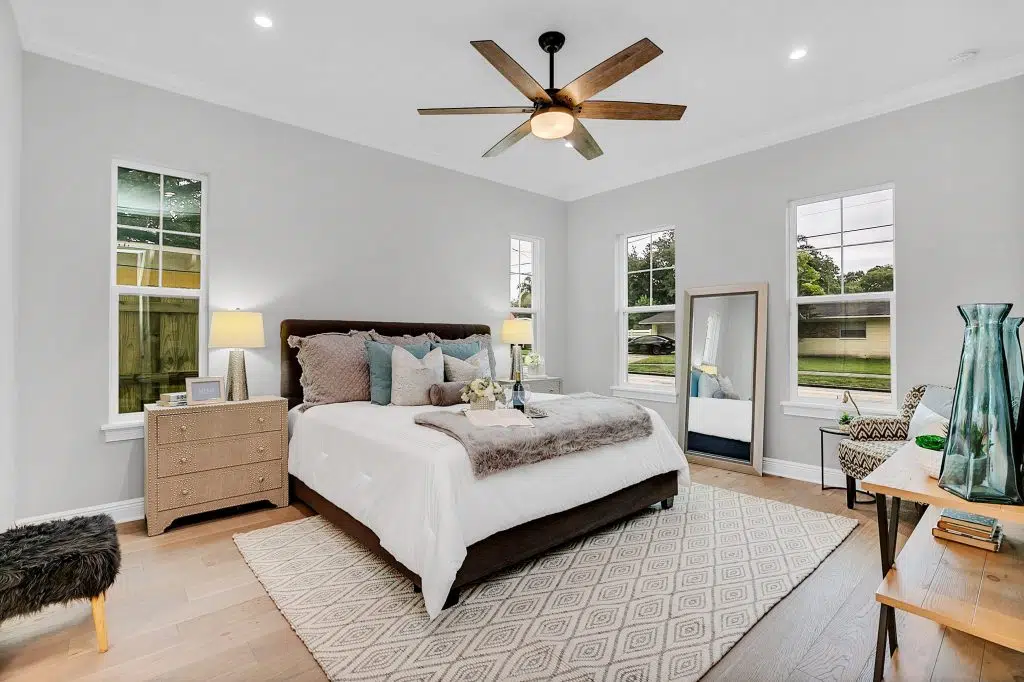 To put your best foot forward, you'll want to keep any rugs looking completely spotless. Knowing how to clean the material is crucial to make sure your home is looking impeccably fresh and clean without ruining the fabric.
Request a Staging Consultation
While we recommend staging with rugs, we know it can be a challenge to get it just right. If you want to bring your home to its full potential and impress potential buyers, consider hiring a professional staging company. MHM Professional Staging knows what it takes to make your home irresistible. Schedule a staging consultation today!