Tips for Staging a Home with Kids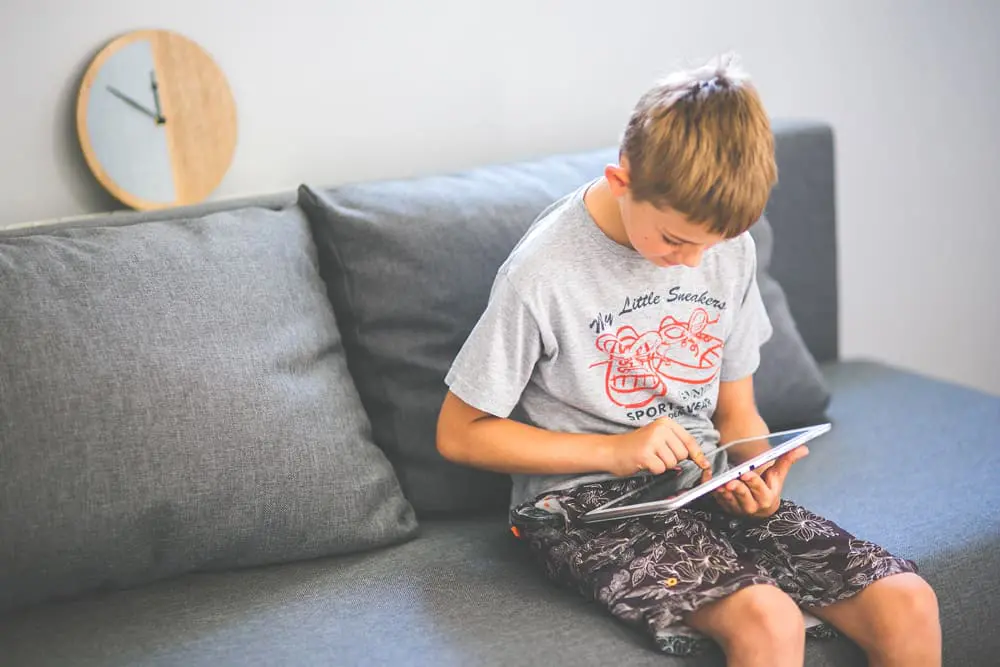 The idea of staging a home to sell it may seem like an impossibility when you are living with kids. How can you make a home look like a show home with little ones running around? While it is more of a challenge, it is definitely possible to make your home appeal to more buyers even while kids or pets living there.
The key is to make your home stand out to as large a pool of buyers as possible. While your home may be ideal for a family with kids, it can't be assumed that they will be the only ones considering it. With that in mind, it's important to stage your home with a large selection of buyers in mind, and that means streamlining your home as much as possible.
Here are some home staging tips that will keep your home from turning off potential buyers:
Home Staging Tips for Families with Kids
1) Par down your kids' items.
The most important step to staging a home with kids is to minimize the clutter and signs of children. This means storing away as many of their toys as possible. You can do this easily with containers that can slide under the bed or hide away in the closet, preferably in a neutral and solid color. However, our advice is to take it a step further and par down what is actually in the house.
Have your kids pick out their favorite toys, put those in pretty baskets or bins in the home, and then store the rest in a friend or family's member garage or rent a storage unit. The same goes for clothes – move out as much as possible and keep only what the kids will need while the house on the market. If buyers open a closet door and it's filled to the brim with stuff, that will give them the impression that the home is lacking in storage.
This requires a little extra work before you actually start moving, but it will have a huge effect on the impression buyers will get from your home.
2) Neutralize the décor in your kids' bedrooms.
While the adorable décor in your kids' bedrooms may be charming to you and other homeowners who have kids with the exact same tastes, chances are there are going to be a lot of buyers who will use those rooms differently. Keeping the walls pink or the ceiling fan Superman-themed will leave many buyers feeling like there is a lot of work to be done before they can actually move into the home. They are likely to pass for a more move-in ready alternative down the street. Paint the walls in a neutral color and switch out any specific decorative items, like special switch plates or themed curtains.
3) Consider freeing up one of the bedrooms.
If your kids currently have two separate rooms, consider having them share a space temporarily while the home is up for sale. You can then stage the extra bedroom as a home office to appeal to a wider range of buyers and show the possibilities of the space.
The same is true of a space you may be currently using as a playroom. While this would probably be appealing to buyers with kids, you significantly reduce your pool of buyers if you only cater to them. It would be best to pack up the playroom and put the contents in storage and stage that extra space as a game room or media room.
4) Take down family photographs and kids' artwork.
Putting away family photographs is always a must during the staging process, as seeing photos of the family that currently lives there are distracting and can make buyers feel uncomfortable. It's also important to put away any of the kids' artwork that you're displaying on the refrigerator or anywhere else. Also, take down any magnets, calendars or other personalized items.
5) Clean up and repair any marks or damages left behind.
Any crayon marks on the walls, stains from spilled beverages, chipped baseboards or other similar damages need to be taken care of before your first showing. Each of these things will speak to the care and maintenance of the home. Buyers want to feel confident that the home has been taken care of over the years. Unfortunately, a home with children will already have buyers wary of what wear and tear the property has experienced, so don't give them any opportunity to think yours is in anything other than tip-top shape.
6) Clean the house regularly.
Before any home goes on the market, it's important to do a very deep-clean ahead of time. It might be worth it to invest in a professional cleaning service to do a really thorough cleaning, so you can focus on maintaining it daily. Each day, wipe the surfaces down, mop and vacuum the floors, and clean up any clutter that may have accumulated. It's a lot of work, but it will pay off when buyers are impressed with your home and the offers start pouring in.
Follow these tips for staging a home with kids to keep your home's pool of buyers as open as possible. For some personalized advice to help you sell your home, feel free to contact us today.