The Key to Staging Any Bedroom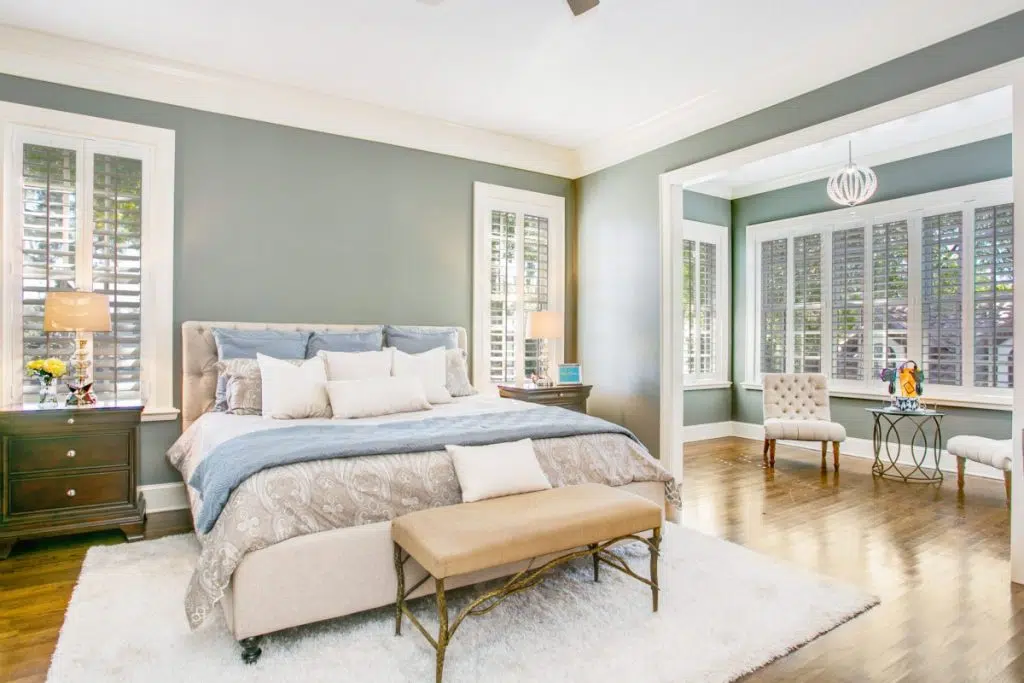 When staging a bedroom, there is one focal point that matters the most. The bed is what any buyer will be looking at when they step foot into the space. Buyers want to get a feel for whether or not they can see themselves living in your home. The bed is ultimately where they should feel the most comfortable. That said, there are a few things you should be considering during the staging process. Keep reading for an overview of all the details you won't want to overlook as you're choosing and styling a bed.
Consider Bed Size
The bed size you choose should be a good fit for the room's dimensions. While a large, luxurious bed might seem like a great choice, it won't have the desired effect in a room that's too small. This will only result in a cramped, overwhelming feeling. The same goes for leaving a room feeling too empty with a bed that's too small. Avoiding leaving any awkward spaces. Take exact measurements, and add in any additional furniture accordingly.
Play with Placement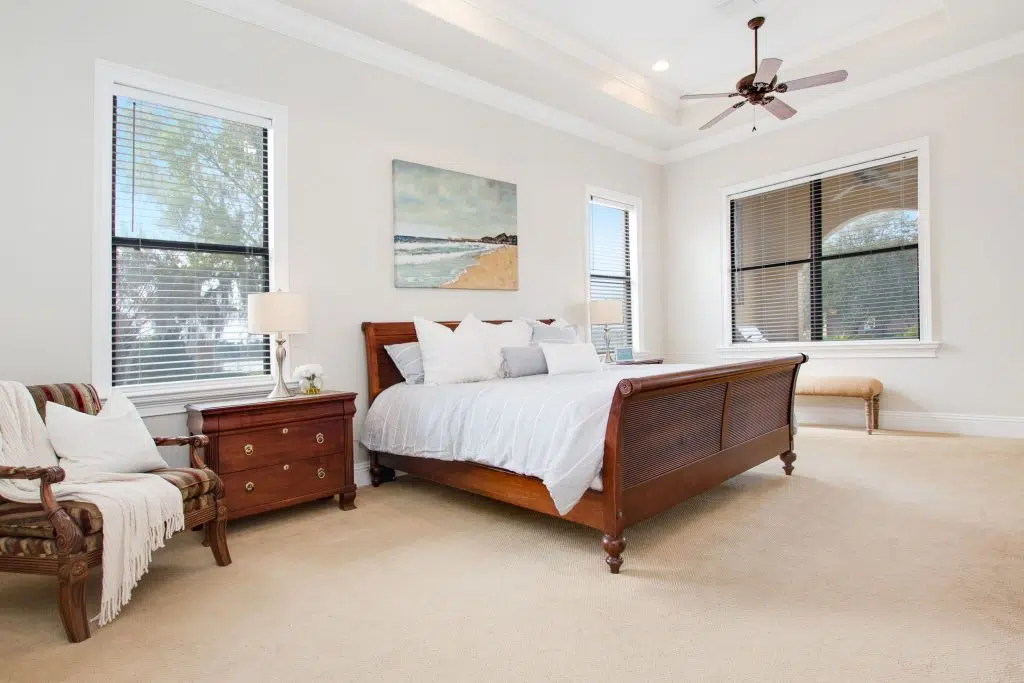 In addition to proper sizing, where you choose to place the bed in the room can make all the difference. The room might have a more obvious layout, where you can immediately see where the bed should go. However, in some cases it's beneficial to try something new. Explore moving the bed to a different wall, or readjusting the furniture you have surrounding it. You won't want the bed to be in the way of any windows or doorways. Find what feels most natural and symmetrical.
Have a Headboard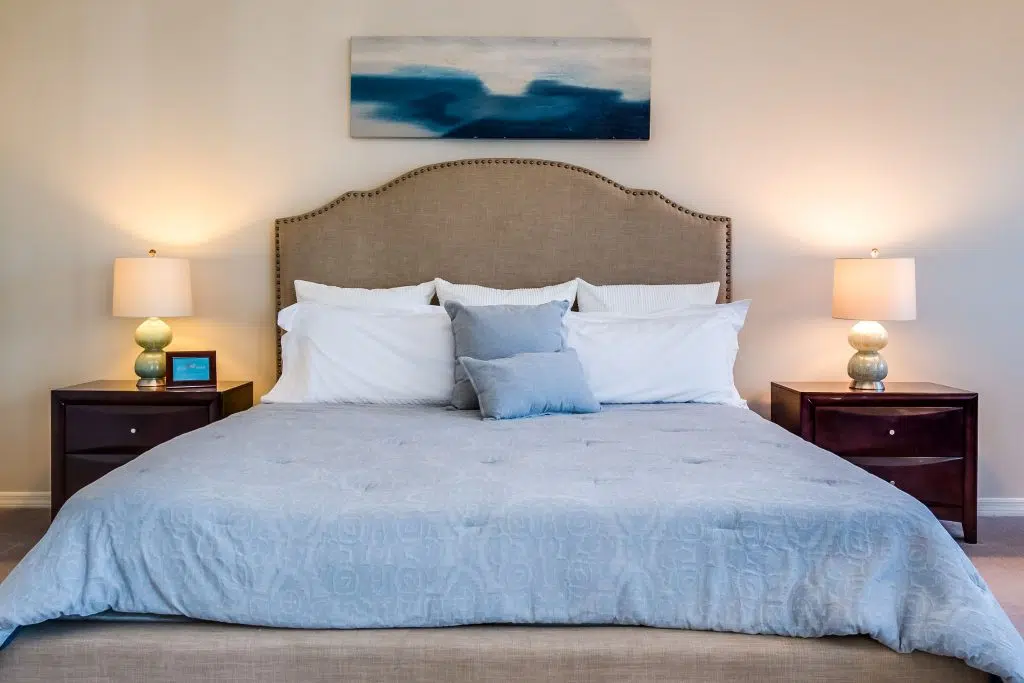 To ensure a finished bedroom look, you should always include a headboard. There are practical, everyday uses for a headboard, like protecting the wall. For staging, they're important for visual purposes. Headboards add to the room's overall decor, while also keeping the wall from looking too bare. It's best to keep the bed looking polished and complete. Depending on the bed style you choose, statement headboards are also an option.
Choose Bedding Wisely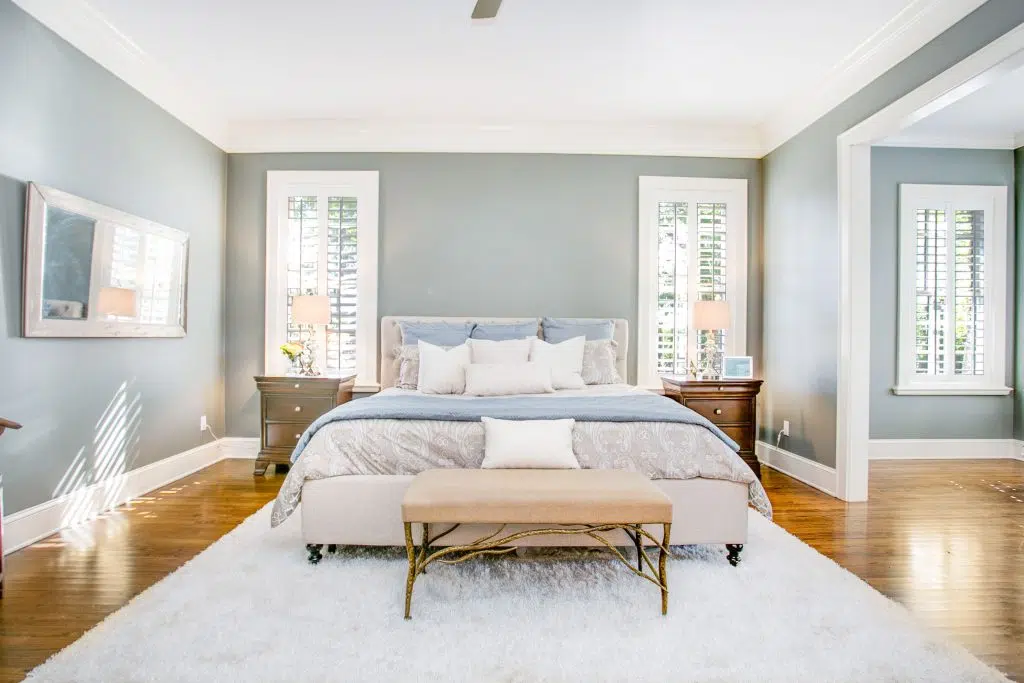 Once you have your bed ready to go, it's time to decide on bedding. Sticking with neutrals is generally a good rule of thumb for the color palette. Keep it pretty simple, but don't neglect the possibility of adding layers. As you make the bed, ensure that all linens you add are freshly pressed and completely free of wrinkles. Think about keeping the bedding crisp, like a five star hotel would. You'll want buyers to be able to enjoy just how inviting the bed looks.
Add Luxury with Pillows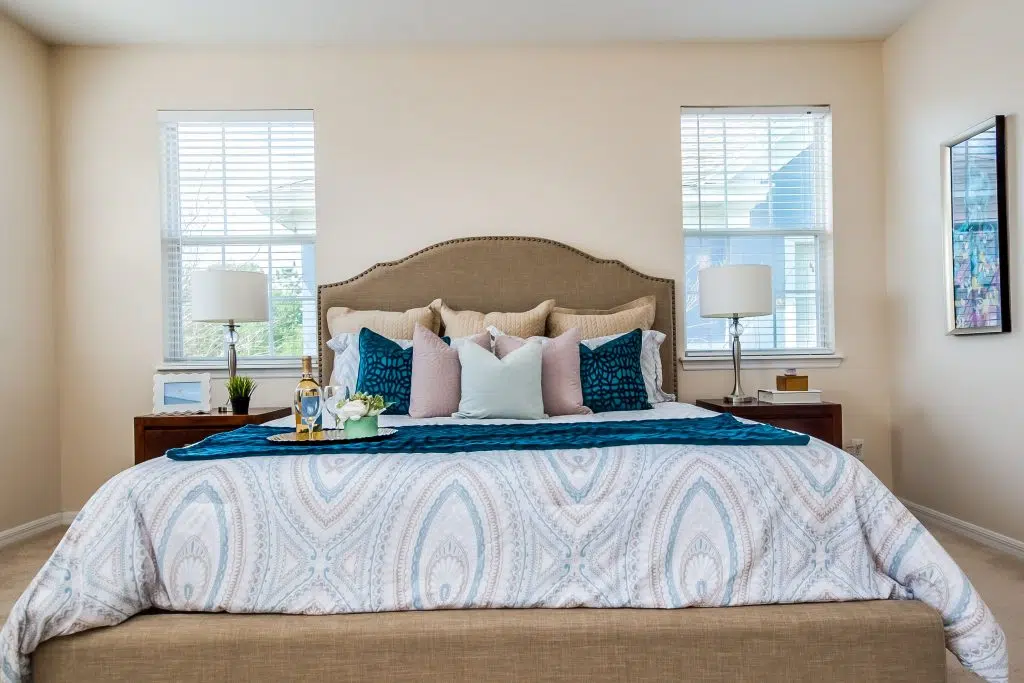 Finally, a few accent pillows can go a long way. Besides your standard sleeping pillows, throw pillows are a great decorative touch. They allow you to add that little something extra to a room's design. Choose a pop of color that can accent the bedding and catch the buyer's eye. Be intentional with the fabric and quality you choose. Keep them neatly arranged, and choose pillows that decrease in size going from back to front.
When it comes to staging, the bed is about more than comfort. Potential buyer's won't actually be testing out the bed, so you'll want to create a room that they can easily imagine winding down in every night. With this in mind, keeping the bed as your priority is essential when decorating each bedroom.
Schedule a Home Staging Consultation
The bed is a great starting point for staging a bedroom. Want to feel even more confident before opening your home up for showings? Consider hiring a staging company like MHM Professional Staging. We have decades of experience in real estate and home design. Request a home staging consultation today!