How to Pick a Color Palette for Your Staged Home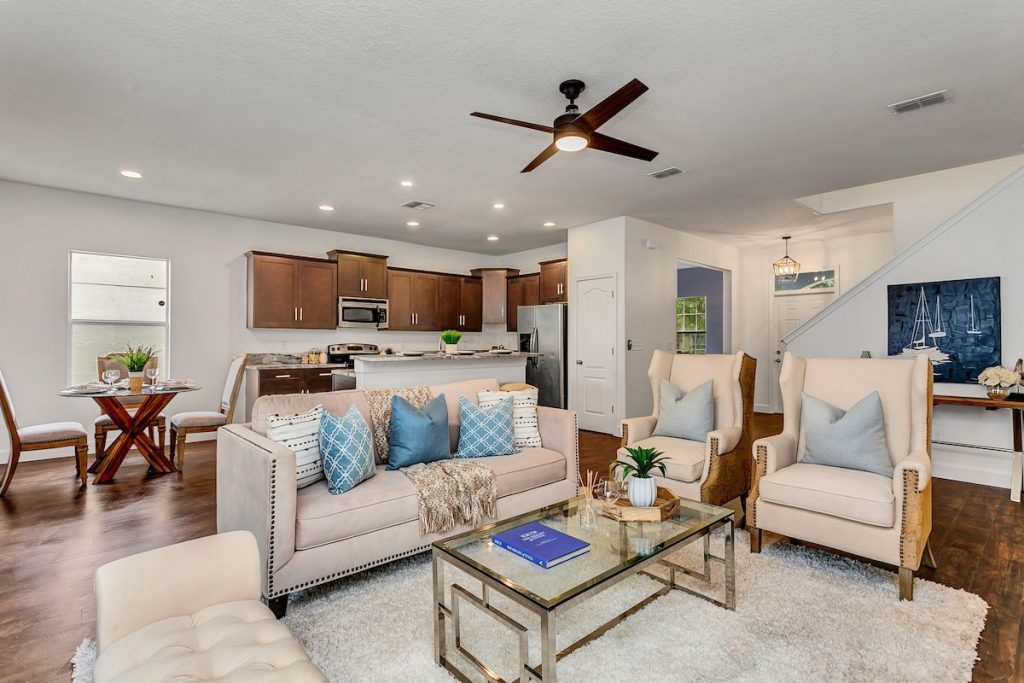 When it comes to staging your home, color plays a key role in making the design look polished and put together. At the start, you might find it difficult to pick a color palette for your staged home because the options can feel endless. There are hundreds of similar shades for every color that might catch your eye. How do you know which ones will work best together in your home to show buyers how gorgeous the space can look? 
If you're working on finding your paints and the best accent colors for home staging, you're in the right place. We've gathered some of the main guiding points to follow as you go about picking out the best palette to impress potential buyers.
Start with the Basics
This might sound obvious, but you'll want to consider existing color schemes. Even if you have an idea of a look you're going for, do a quick check for colors that are proven to work well together. Take a look at a color wheel, and decide what you like best. It all starts with finding inspiration and then bringing your idea to life.
For example, you could play more into a monochromatic style for one room and complementary in another. Analogous color schemes are thought to work well in bedrooms. Whatever you decide, it is important to have a strategy rather than choosing just any colors to use.
Stick to Mostly Light, Neutral Walls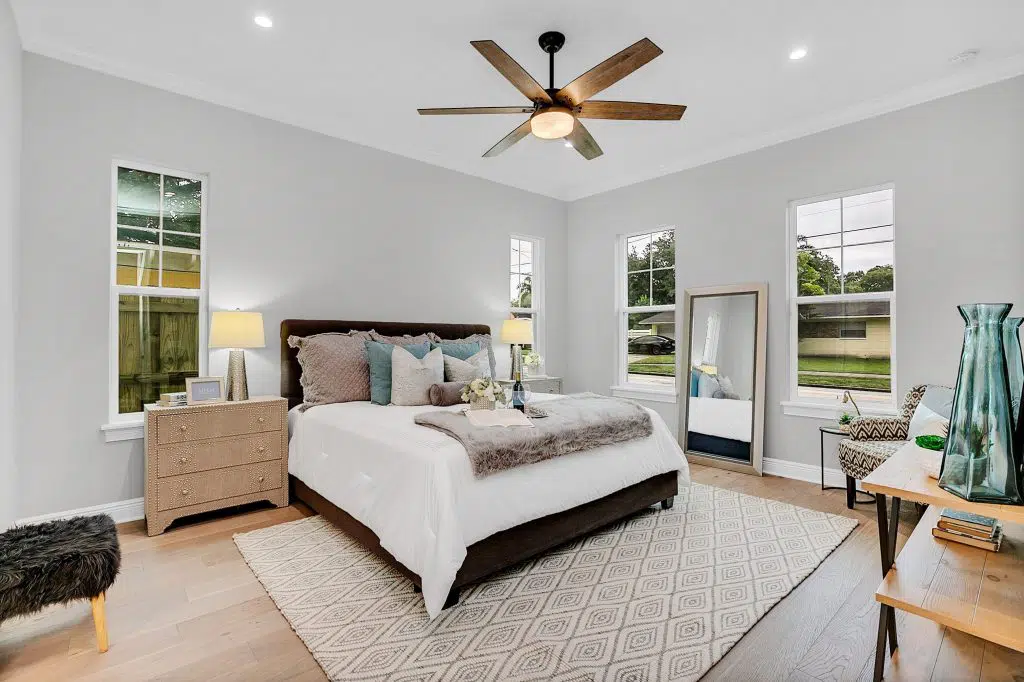 For staging especially, it's often a good idea to keep paint colors light and neutral. It keeps things feeling airy and open, and it won't overwhelm prospective buyers. You'll want to attract buyers and allow them to see the room's full potential. Using a loud wallpaper or bright paint runs the risk of clashing or making the room feel smaller than it is. Neutral colors are a safer choice, but this doesn't mean they're boring!
Think Beyond Paint
Choosing a color palette goes beyond the paint you put on the walls. While neutral hues can be your starting point, remember to think of the big picture. How will the furniture play into the room? What kind of design accessories will you use? Selecting a couch, rug, or even the throw pillows you add to the seating area can take your design to the next level. This is where your color scheme will come into play.
Don't Be Afraid of a Little Color
When deciding on how to pull it all together, remember that it's perfectly acceptable to add color to the room. Actually, it's ideal to have at least a splash of color in each room you're staging. Pulling from your chosen color scheme, pick a color that excites you and decide how you want to incorporate it. Now is the time to have fun and get creative. Remember those throw pillows we mentioned? They can be a great, simple way to bring the room to life and play with an exciting accent color.
Consider the Season
Having trouble finding the perfect pop of color? Think about the time of year you'll be bringing buyers into your home, and play into the season! If it's summer, you could go with a deep blue or bright, lively yellow that will make the space extra appealing. However, these kinds of accents probably wouldn't be your first choice for fall or winter.
Schedule a Home Staging Consultation
In deciding on a color palette for your staged home, you don't need to feel limited. There are tons of possibilities and effective ways to make a home more attractive through color. Need a hand with staging your home? Consider hiring a professional staging company like MHM Professional Staging. We have decades of experience in real estate and home design and are experts on what sells a home. Request a home staging consultation today!