5 Staging Tips for a Home Office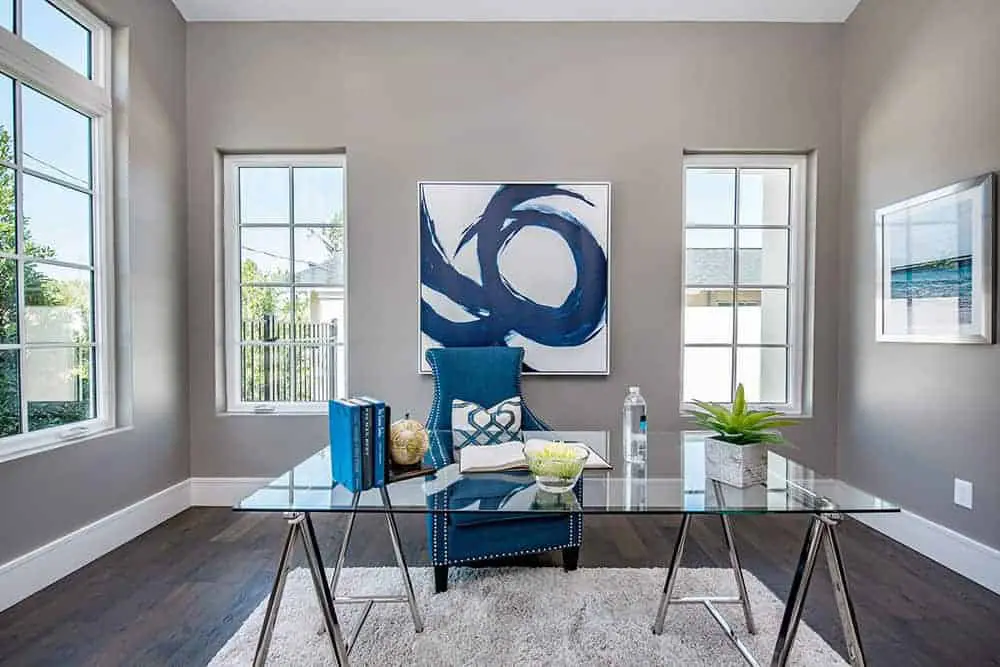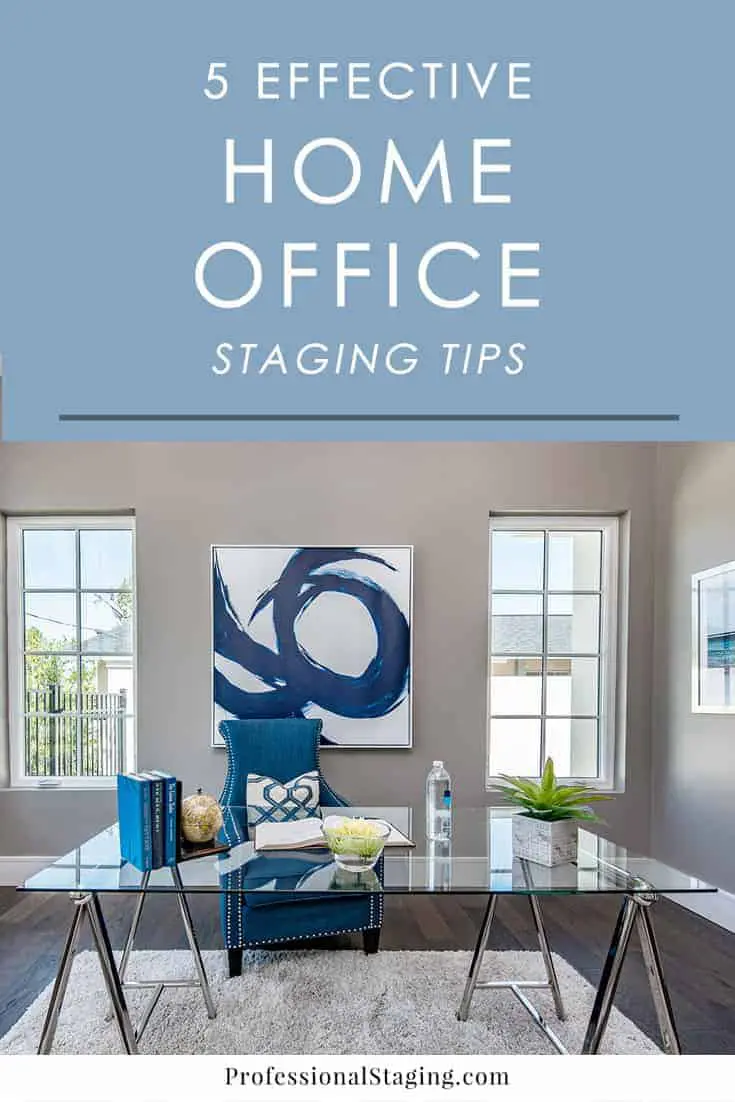 Today, lots of people are working from home or at least want a dedicated space in which to manage household tasks like bills and homework. A home office is a big asset to a home on the market. However, if your home office isn't staged properly, it can have the opposite effect on buyers.
If you don't have a home office, it could be the perfect solution for an extra or awkward space in your home, such as a loft or a room without a closet (which can't be defined as a bedroom). It's easy to set up a home office for the purpose of staging.
Here are 5 tips for staging a home office that will impress buyers.
Home Office Staging Tips
Remove all furniture but the essentials
When staging any space, the less furniture in it, the better. There should be just enough to define the space without it looking cluttered or making it difficult to move around the room. A desk, a chair, and an area rug are perfect for a home office in most cases. If the room is a little larger, a bookcase or storage unit will help balance things out. If you have a few extra pieces that you can't take out of the space before selling, just make sure they're neutral in color and all the surfaces are clutter-free.
Declutter and de-personalize
A home office is one of the quickest spots in the home to become cluttered. Remove all paperwork, small objects, and electrical cords from view. Also, remove family photos, certifications, and other personal items. These items can be very distracting to buyers, who need to be able to imagine themselves using the space rather than getting caught up in the current homeowner's life there.
Set up an organized workspace
To help buyers imagine using the space, clear off the desk and arrange only a few key things on it, such as a computer, desk lamp, cup of pens, and a notebook. This will set the stage while making it look clean and tidy for the perfect workspace.
Keep it neutral
With home staging, one of the key guidelines is to keep everything neutral in color so the décor will appeal to the widest range of buyers possible. It also allows buyers to imagine their own décor in its place. While bright colors are great for keeping you energized and inspired in a home office, they shouldn't be on the walls or any large pieces when staging. Keep colorful accents in the accessories or even the desk chair.
Accessorize
A few pieces of décor help make a space feel warmer and more inviting. Hang some artwork on the walls, bring in a plant, and hang some curtains to soften the window. These small touches go a long way in making buyers feel more at home.
Want more home staging tips that will help your home stand out from the competition? Watch Megan's free Home Staging Webinar! >>