5 Home Staging Tips to Steal from Model Homes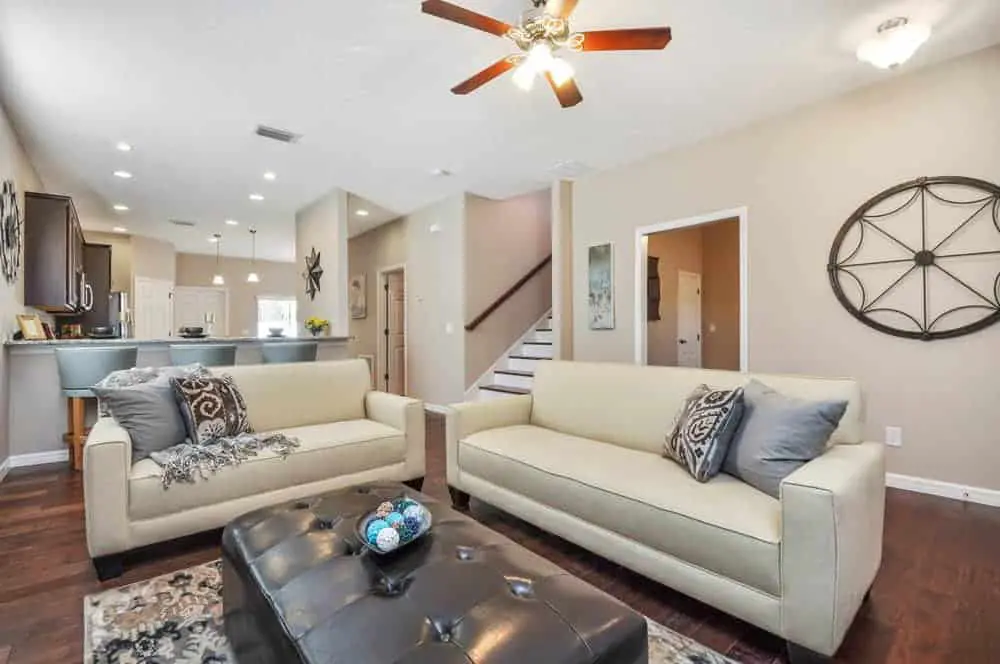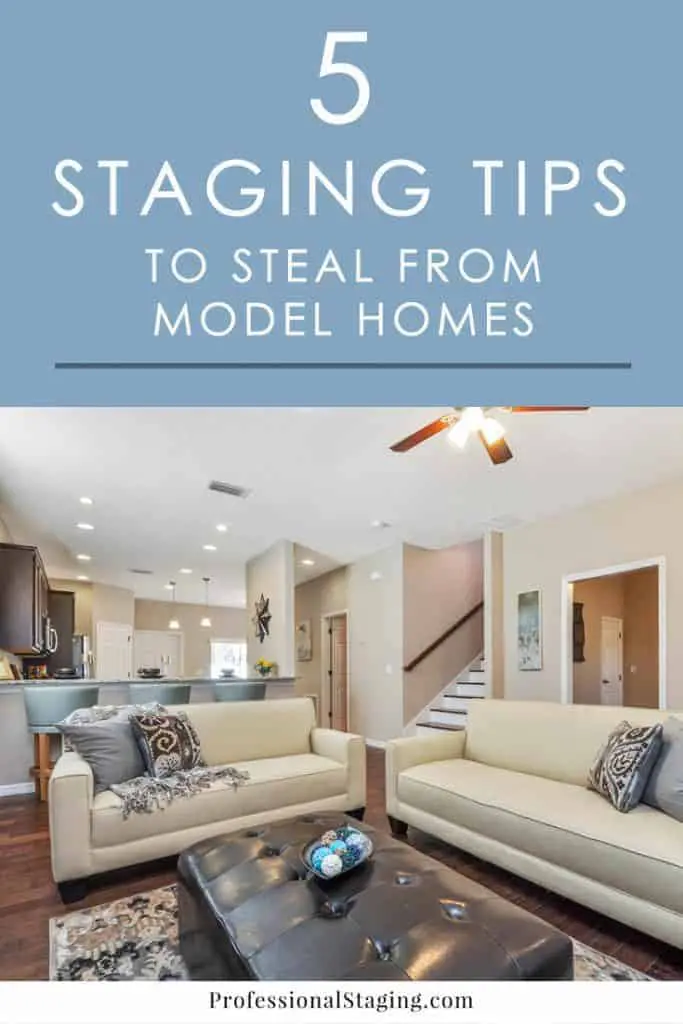 If you've ever been into a model home before, you know how easy it is to fall in love with it and want to move right in. That's because decorators stage these homes with the understanding of a buyer's psychology. It's different from decorating for a homeowner which is a far more personalized experience ─ staging a home all about making someone feel comfortable in a space regardless of their personal style.
These same principles can apply to a home that's being resold. Your home doesn't have to be shiny and brand new to capture a buyer's attention the same way many model homes do. Much like packaging a product, it's all in how you present it.
Here are some easy home staging tips that will help your home look like a model home and make buyers fall in love with it.
Home Staging Tips from Model Homes
1. Zero Clutter
Model homes always feel so light and move-in ready, and a large part of that is due to their complete lack of clutter. Though the fact that no one lives in them makes it easier to keep things tidy, it's still very achievable in a home where the owner is currently residing.
A completely decluttered home allows buyers to focus on the home itself rather than getting distracted by the current homeowner's personal items. It also helps each space feel larger and more open, making buyers feel relaxed.
Leaving the toaster out on the kitchen counter, personal toiletries by the bathroom sink, and DVDs around the entertainment center may seem like small things buyers won't notice, but they do, often subconsciously. Declutter more than you would for regular guests ─ try to get it as close to looking like a model home as possible.
2. Neutral Palette with Character
Model homes are usually decorated in a neutral palette with colorful accents so they appeal to the largest number of buyers. This concept works just as effectively on resales.
One of our most important home staging tips is to neutralize your home's color palette to gray or beige tones so buyers won't be distracted by the décor. You'll want buyers imagining how they will decorate the home when they move in, not getting caught up in what is already there.
Once you've neutralized the palette, it's time to bring some touches of character back in through some colorful accents, artwork, and décor. You'll notice that while model homes are neutral, they're hardly boring. It's always about staging the home with décor that will enhance the appearance of the home, but not steal the show.
3. Every Space Has a Purpose
Many buyers can be left scratching their heads when they see an empty space, such as a loft, or wonder how to use all those spare bedrooms. Take the guesswork out of the equation by making sure every space in the home has a clear purpose.
A loft, for example, can be staged as a sitting area or home office. Similarly, a spare bedroom can also be staged as a guest bedroom or a home office so buyers that don't have children won't feel like the extra bedroom is a waste. A breakfast nook should be staged with a table and chairs, and so on.
4. Maximize (or Create) the View
A nice view can be a huge selling point for buyers and a bad one can be just as much of a deterrent. In model homes, you'll notice they are always smart about how they handle either situation.
In a home with a view, you'll want to draw a buyer's eye to it. Instead of assuming they'll find it when they finally peek through the windows or walk outside is leaving opportunity on the table. Instead, arrange your furniture around it and the traffic flow toward it so they notice it straight away. Make sure the blinds are open, the curtains pulled and not made of a distracting pattern, and trim any trees that are impeding it.
In a home without a view, you can deter from it by hanging a beautiful piece of artwork on the wall, a nice plant by the window, and pretty curtains around it.
For more tips on how to create or maximize a view, click here.
5. Set the Scene
Take your home staging a step further by setting the scene in some key spaces. In the bedroom, for example, this could mean setting a stylish tray on the bed with two wine glasses and a bottle of wine or two coffee cups and a bag of coffee. In the bathroom, replace the towels with new white ones and roll some hand towels in a basket by the sink, and drape a larger one over the tub. In the dining room, set the table.
All of these simple ideas may seem frivolous, but they go a long way in making each space feel more inviting and making buyers feel more at home.
Want even more home staging tips? Watch Megan's free Home Staging Webinar by clicking here!