How to Stage with Warm Colors this Fall
Autumn is just a few days away, which means crisp air and cozy feelings are well on their way. Though Floridians will only experience a slight change in the hot weather, there's a lot to be excited about with the new season. This can also impact how you decide to stage your home. Maybe you're wondering how you can add a seasonal flair to your decor. Warmer colors tend to be a fall staple, so including them is one of the best ways to ring in the season. Keep reading for ideas on how to stage your home with warm colors this fall.
Choose Your Palette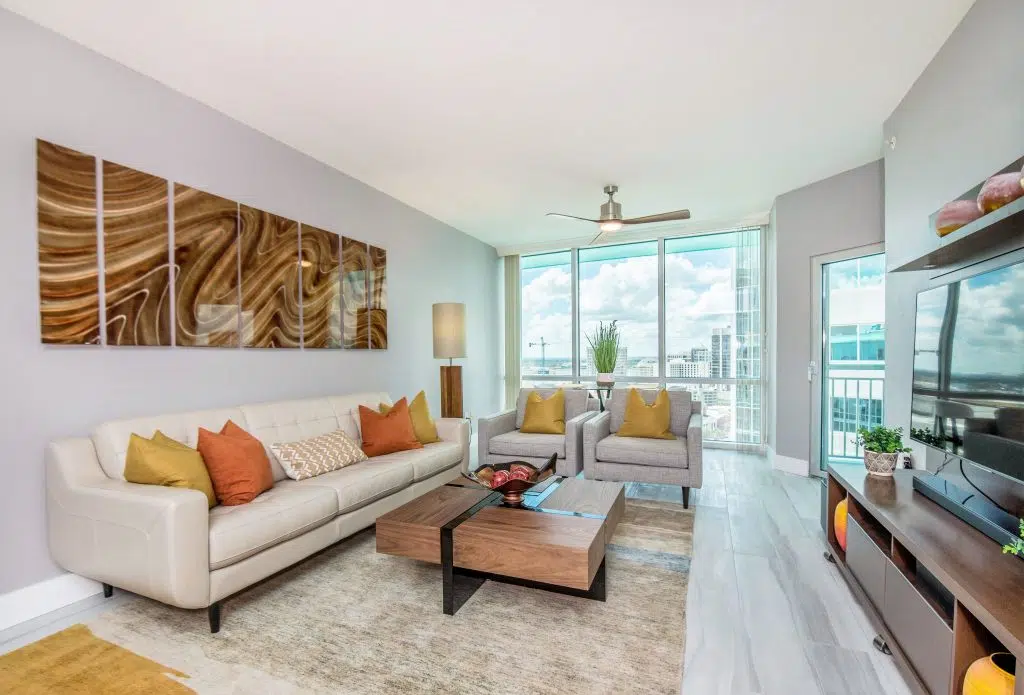 To begin, you always want to decide on an overall color palette for every room in your home. It's important to be intentional, rather than randomly adding in an assortment of fall colors. Look into existing palettes, and choose from a family of colors that include warmer options. These can include reds, burnt orange, mustard yellow, or browns. Use a color wheel for reference, and avoid adding in anything that might clash.
Try Rich Neutrals
When staging, it's typically a good idea to stick to mostly neutral tones. However, you can easily add warmth by opting for rich neutral paint colors. This is a great foundation, and a subtle way to make your home feel instantly more inviting. Think about how you might be able to play with these colors by choosing a deep beige or cream color for the walls. Then, you can easily continue to build on the warmer hues.
Consider the Furniture
Next, take a look at your furniture. It might be worth swapping out color options for something more season appropriate. What color fabrics are you using? Are you using warm wood tones? Paying extra attention to detail can make all the difference. Maybe you add seasonal shades through a couple of colorful chairs. There are plenty of opportunities to add warmth here.
Use Accent Decor
As mentioned before, fall comes with cozy feelings. Additional decorative elements are a great way to add more color while creating cozy spots. Think about the areas in your home where you'd gather on a cool autumn evening. Consider adding in blankets, throw pillows, or maybe accent curtains. This is a great way to enhance any existing staging you may have already done while leaning into a warmer color scheme.
Add a Seasonal Touch
Don't be afraid to play up this time of year with some simple seasonal elements. This is one of the easiest ways to add in warm colors. You might add a wreath to your door, fall candles, or a beautiful patterned tablecloth. Tablescapes especially can be an exciting way to highlight the season and make your home feel that much more inviting. This allows you to go beyond color, and create focal points for buyers to enjoy.
Don't Overdo it
While it can be tempting to get really festive with your staging this time of year, remember that subtly can go a long way. Play around with how you might bring a touch of warmth to each room. Focus more on what you can add, rather than completely changing your existing decor. Slight adjustments can go a long way. It's about experimenting with what looks best in your home.
If your home is on the market, will you be staging with warm colors this fall? Color is always one of the key components of an attractive home. If you need help knowing how to stage your home to attract the most buyers, consider hiring a staging company like MHM Professional Staging. Request a staging consultation today!