3 Ways to Decorate with Clear Vases and Apothecary Jars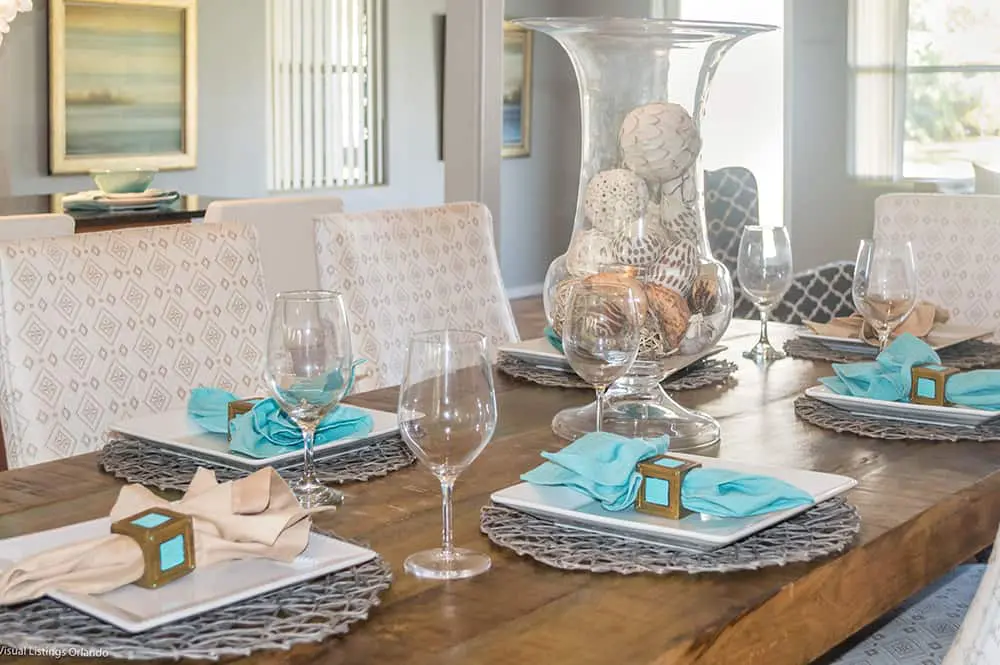 A favorite go-to decorating and home staging trick of ours is to use clear vases and apothecary jars. What's great about them is that you can fill them with whatever you want, so they suit any style and color scheme imaginable. They can even be functional on top of being stylish, especially in a kitchen, bathroom or laundry room.
When you grow tired of what they're filled with, you can simply dump them out and start fresh. You can even change them up for the seasons and holidays. Vases and apothecary jars are budget-friendly, wonderfully versatile pieces of décor.
Check out the following decorating ideas to get some inspiration on how you can use them in your own home.
Decorating with Clear Vases and Apothecary Jars
Texture
Incorporating various textures into a space is a great way to make the decor more dynamic. If all of your surfaces are smooth, for example, everything will look very modern and sleek, but it could get a little boring. Layering various textures with those sleek surfaces will make your décor visually interesting.
Clear vases and apothecary jars can be filled with all sorts of textural décor. Sand, marbles, stones, seashells, and potpourri are just a few of the options to choose from that will add some texture to a living room, dining room, entryway, hallway, or bedroom.
In a kitchen, you could use dry food items such as rice, beans, pasta, sugar or flour. In a bathroom, you could stuff them with loofahs for some great texture.
Color
In addition to texture, you can take advantage of clear vases and apothecary jars by filling them with something that brings a pop of color. All of the items listed above can come in neutrals or colors depending on the look you want to capture. In the kitchen, for example, opt for a colorful assortment of beans or spices for a bold effect.
What's nice about using a vase or apothecary jar for your pop of color is that you can dump it out and fill it with something new whenever you want a change. They are also classic, so you never have to worry about them going out of style.
Functionality
In addition to looking stylish, clear vases and apothecary jars can also be functional. In a bathroom, for example, use them to hold items like cotton balls, Q-tips, bars of soap, sponges, and anything else you want quick access to. What you fill them with will look like décor while also being easy to access on the counter or shelf.
You can do the same thing in the laundry room with clothespins and laundry starch. In the kitchen, dry food like pasta and rice would be easy to access while also serving as pretty décor.
Want more DIY décor ideas? Click here to watch the episode of Megan's free home staging webinar! >>