Our Trending Color of the Month: Jersey Cream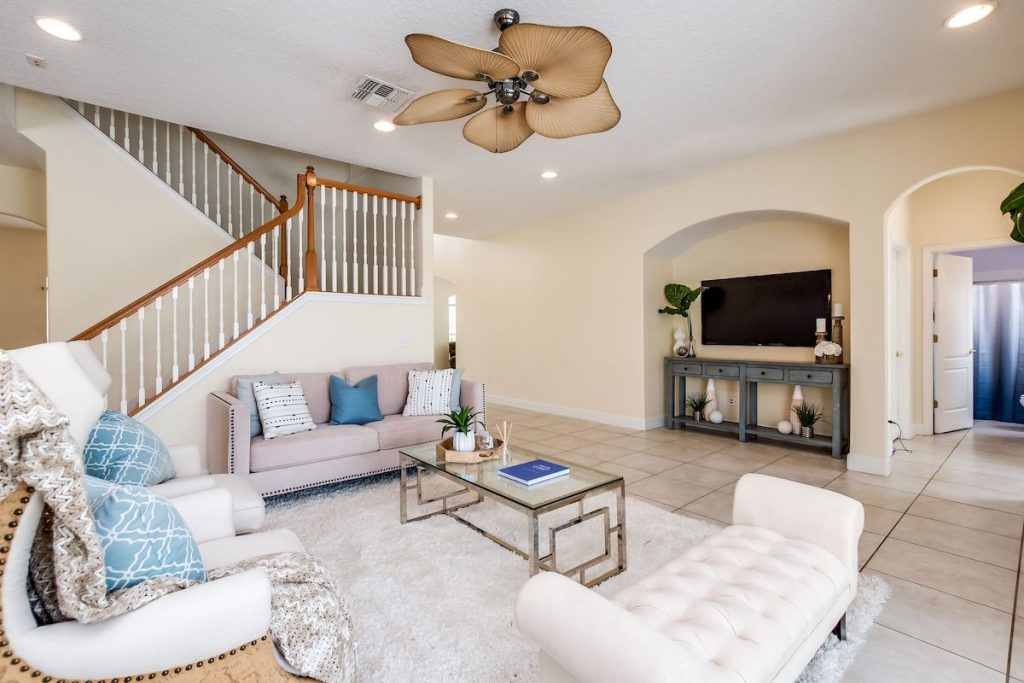 At MHM Professional Staging, we love using color to turn an ordinary house into a buyer's dream home. Each month, our designers share a color that inspires their staging designs. This month, our trending color is Jersey Cream (SW 6379), a soft yellow. It's a toned-down yellow with a more sophisticated feel than brighter yellows.
About the Hue
Since Jersey Cream is such a soft yellow it can work as a neutral. It's a little less personal than last month's Color of the Month, Take Five. Jersey Cream is warm, soothing, and easy on the eyes. Compared with other yellows, it has more of a relaxed and elegant charm. Because of its warm tones, it's a very inviting color.
How and When to Use Jersey Cream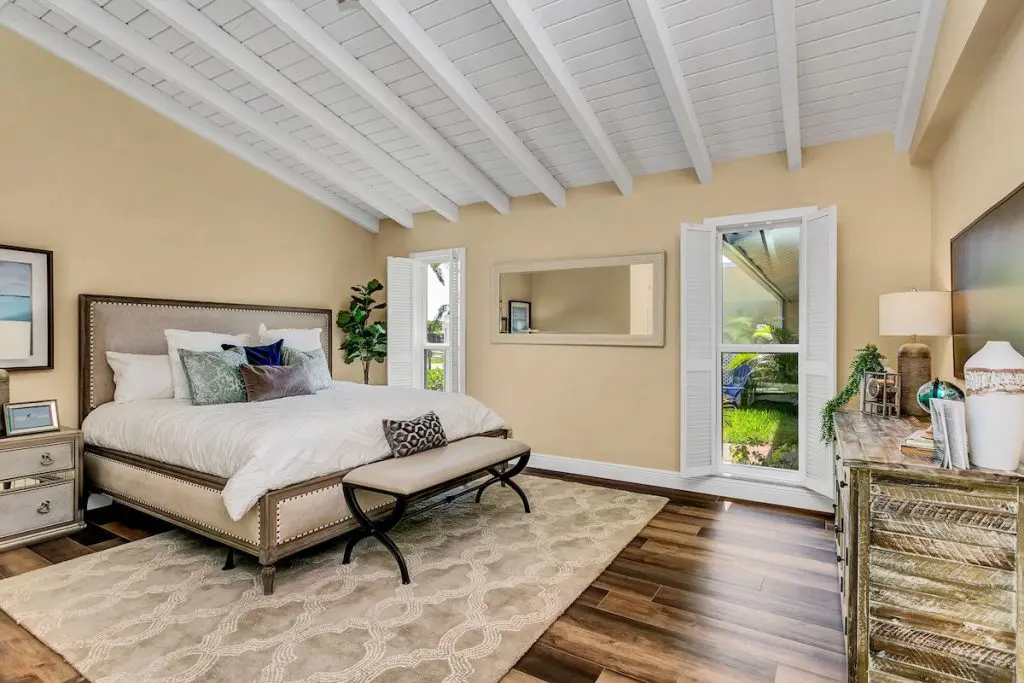 Jersey Cream has an LRV, or light reflecting value, of 75. This means the color absorbs a lot of light. For this reason, it is a safe color to paint full rooms. The color is also soft enough to use for staging. It's a great color to use if you're planning to sell your home soon. Not only does the color appeal to a wider market, but it's also an easy color to paint over. It's versatile enough to work for any room but works especially well in the following room styles.
In a Coastal Style Room
Jersey Cream would work great in a Coastal style room because it pairs well with coastal textures and decor. For example, the color looks splendid with sisal floor coverings and natural linens. The color offers a warm calmness perfect for this style.
For a French Country Look
Because Jersey Cream has a warm, elegant charm, it would be fitting for a French Country look. The color's charm matches well with timeless, antique furniture often used for this style. The softness of the color complements feminine and cottage styles wonderfully.
Mix with Textures
Since Jersey Cream is a light color that can pass as a neutral, pair the color with textures to add more dimension. Adding plants is a quick and easy way to add texture. On top of that, the color pairs wonderfully with shades of green. Painting an accent wall green contrasts well with the soft yellow.
On the Exterior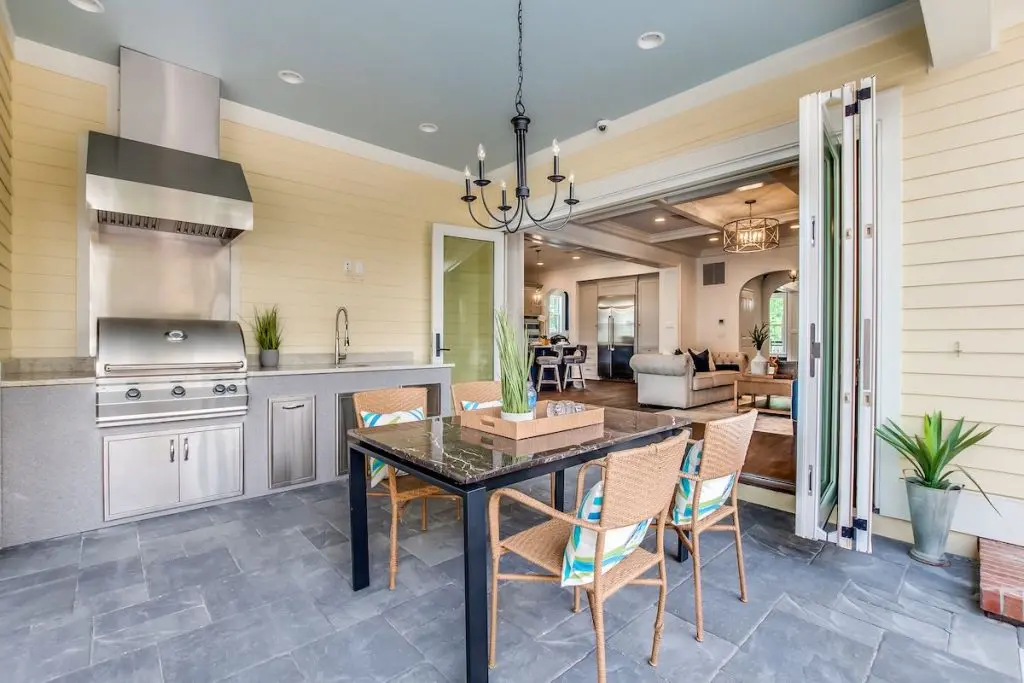 Jersey Cream is a wonderful neutral color for exteriors. It can help give your home a welcoming curb appeal. As a shade of yellow, it's associated with cheerfulness. Although this exterior paint color can work well with most homes, it's perfect for a farmhouse style exterior.
Coordinating Colors
Pair with Other Neutrals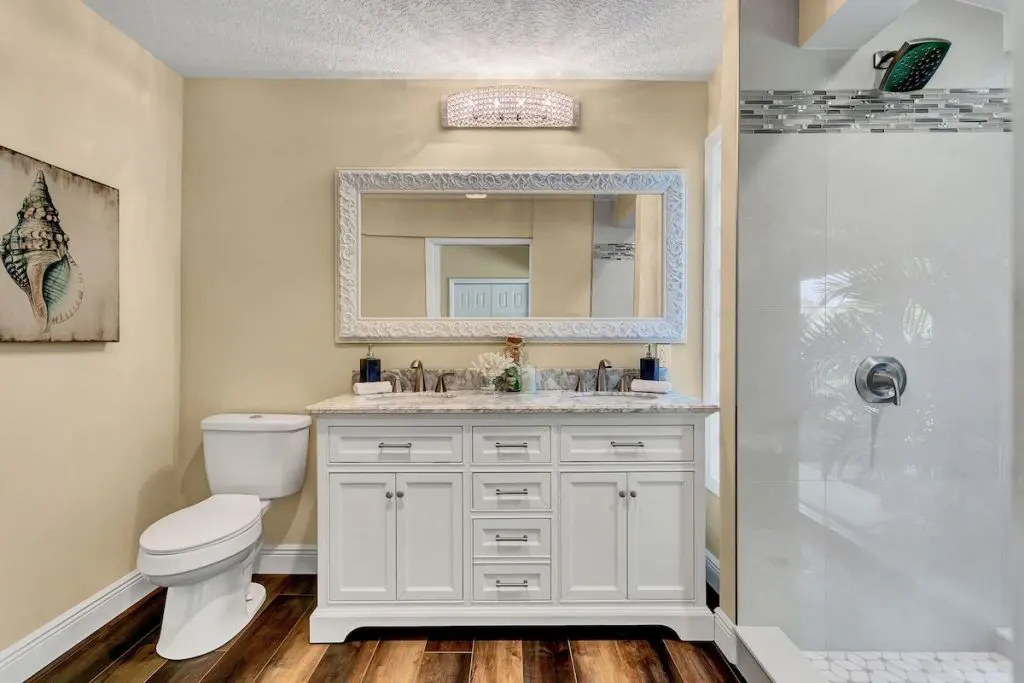 Jersey Cream works great with other neutrals. Pairing it with white can give it a crisper look. Dover White (SW 6385) is the perfect shade to match with. To pair it with a warmer neutral, try Crisp Linen (SW 6378).
Pair with Other Yellows
To bring out the joyful nature of Jersey Cream, pair it with other variations of yellow. It's important to choose different variations of yellow to avoid overwhelming the room with too much brightness. You can try Convivial Yellow (SW 6393) or Humble Gold (SW 6380).
Light Blues and Grays
Jersey Cream looks especially pleasant with grays. Try it with Mindful Gray (SW7016). It is a similar combo to Pantone's 2021 Colors of the Year: Ultimate Gray and Illuminating. Another winning combo is pairing Jersey Cream with light blues. Soulful Blue (SW 6543) is an excellent choice.
Book A Color Consultation
Color can turn an ordinary house into an extraordinary home. As professional designers, we can help you determine which shades will work best for your home—inside and out. Contact us to book a color consultation with one of our talented designers today.