Our Trending Color of the Month: Enlightened Lime
At MHM Professional Staging, we love using color to turn an ordinary house into a buyer's dream home. Each month, our designers share a color that inspires their staging designs. This month, our trending color is Enlightened Lime (SW 6721). It's a light and refreshing shade of green. This color is best used to create a calm and cool atmosphere.
About the Hue
Enlightened Lime is a muted shade of green that is easy on the eyes and evokes feelings of balance and lightness. It's cheerful, versatile, and can brighten any room. Like last month's color of the month, Dover White (SW 6385), it's a peaceful color but has cooler tones.
How and When to Use Enlightened Lime
Enlightened Lime has an LRV, or light-reflecting value, of 80, which means it absorbs a lot of light. This makes it safe to paint full rooms in this color. However when staging homes, we recommend it as an accent since this shade of green is a little more polarizing than other neutral colors.
When using Enlightened Lime, consider the existing lighting and fixed elements. Make sure the color doesn't clash with your flooring or countertops. Because this color is sensitive to light, we also recommend observing how the color looks at different times of the day and in different lighting conditions.
As an Accent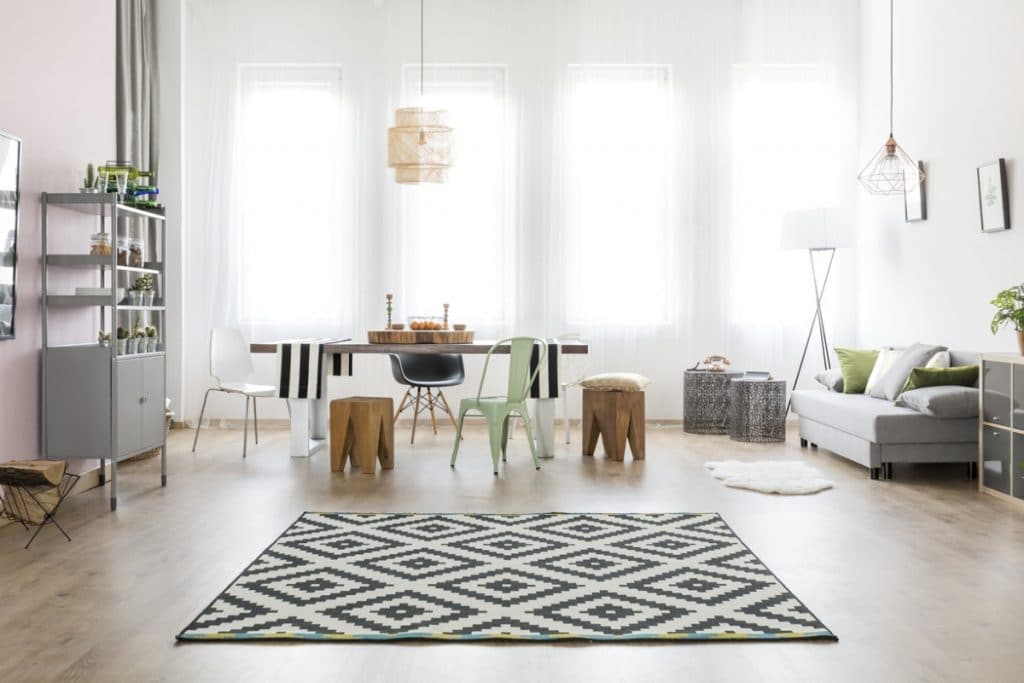 Enlightened Lime can work great as an accent color. You can add touches of pale green through accent pieces like club chairs or pillows and throws. Even just a touch of this hue can really help ground a space.
In Coastal or Shabby Chic Homes
As a calming color, Enlightened Lime is great for coastal homes. Mix the color with natural textures, light-colored wood, and other muted colors to achieve the right look. To add the color into a shabby chic home, consider painting old cabinets in a pale green.
For Your Bed and Bath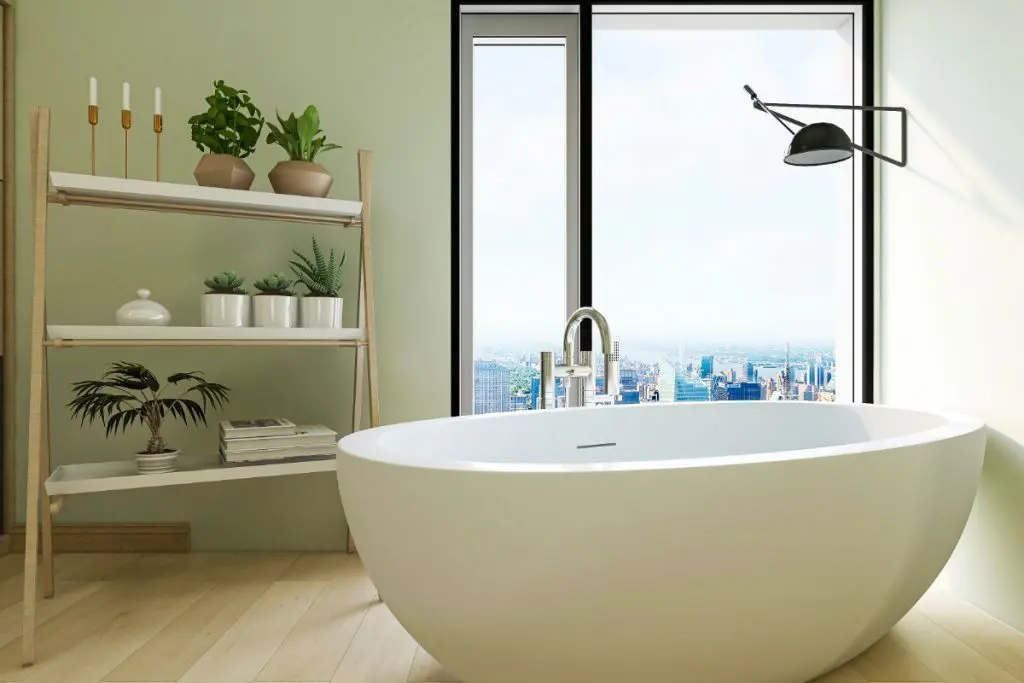 The tranquil vibes of Enlightened Lime make it a perfect color for bedrooms and bathrooms. It will help create the ideal atmosphere for a great night's sleep in your bedroom. In the bathroom, the color will provide a spa-like setting that feels fresh and crisp.
Mix with Brass and Gold Metallics
Enlightened Lime makes metallics like brass and gold really pop. Try mixing the color with gold or brass accessories. These metallics will contrast this cool color nicely and add warmth to any space.
Coordinating Colors
Grays, Blacks, and Whites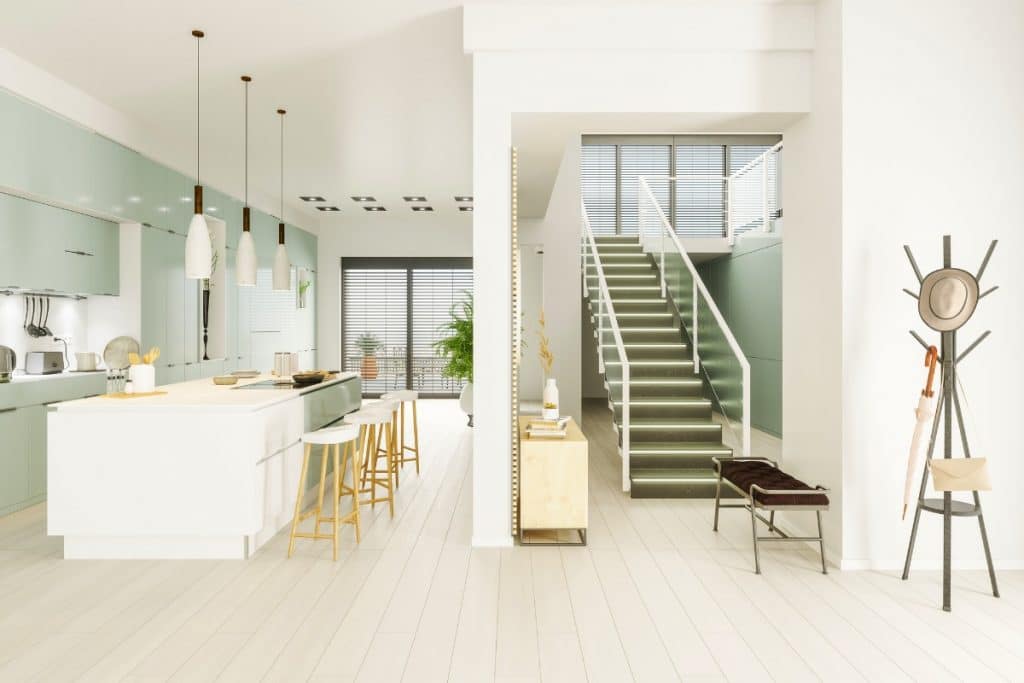 Enlightened Lime looks great with other neutrals like grays, blacks, and whites. Stick with these combos if you are going for a more subtle look. For a gray that pairs well, try Intellectual Gray (SW 7045).
Browns
Enlightened Lime also looks great with light browns like sandy brown or a light camel. It pairs well with light-colored wood. If you are looking to add greater contrast for a bolder look, try chocolate brown.
Reds, Oranges, and Blues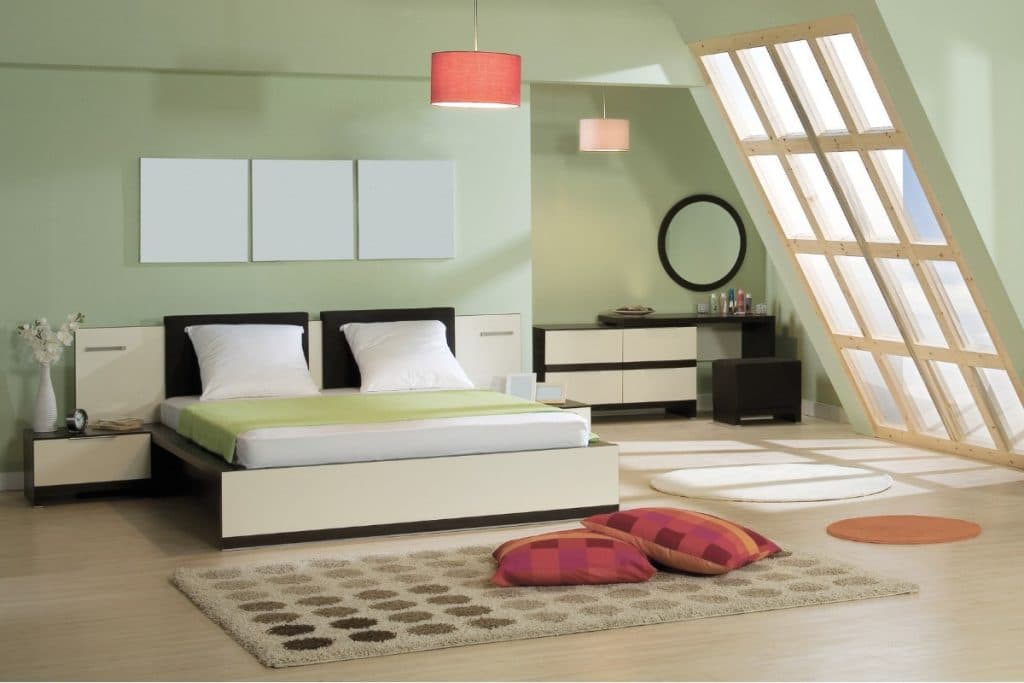 For a high-contrast look, pair Enlightened Lime with reds and oranges. Sherwin-Williams recommends mixing this green with Habanero Chile (SW 7589). This combination will create a brighter and more playful look. For something even bolder, consider pairing the hue with a royal blue.
Mix with Darker Greens
Enlightened Lime can help tone down darker shades of green like emerald or forest green. Mixing darker shades of green can add more visual interest and dimension to the room's design. There are many beautiful ways to incorporate this light green into your home.
Book a Color Consultation
Color can turn an ordinary house into an extraordinary home. As professional designers, we can help you determine which shades will work best for your home—inside and out. Contact us to book a color consultation with one of our talented designers today.