Our Trending Color of the Month: Dover White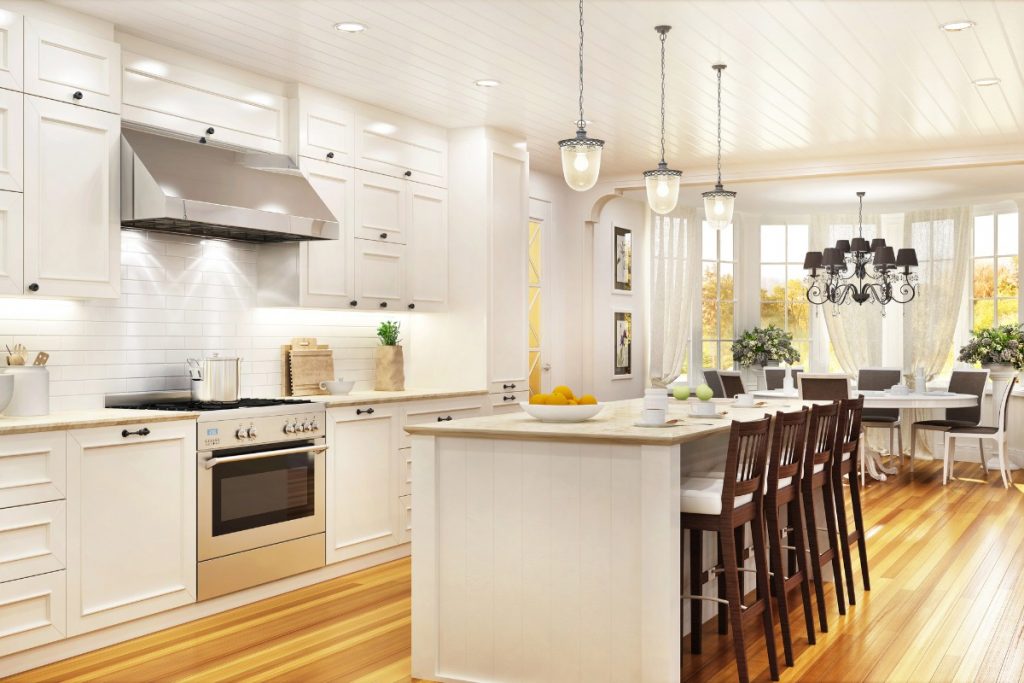 At MHM Professional Staging, we love using color to turn an ordinary house into a buyer's dream home. Each month, our designers share a color that inspires their staging designs. This month, our trending color is Dover White (SW 6385). It's a warm, creamy white that's soft and inviting with a slight vintage feel. It's a great color for interiors, especially for cozy kitchens and living rooms.
About the Hue
Dover White is one of the most popular white paint colors. As a shade of white, Dover White can create a sense of cleanliness, freshness, and simplicity. It's reminiscent of a blank canvas, which can symbolize a new beginning or fresh start. In Western cultures, white is often associated with purity and peacefulness. This color can be used to create a sense of space, add highlights, or create contrast.
How and When to Use Dover White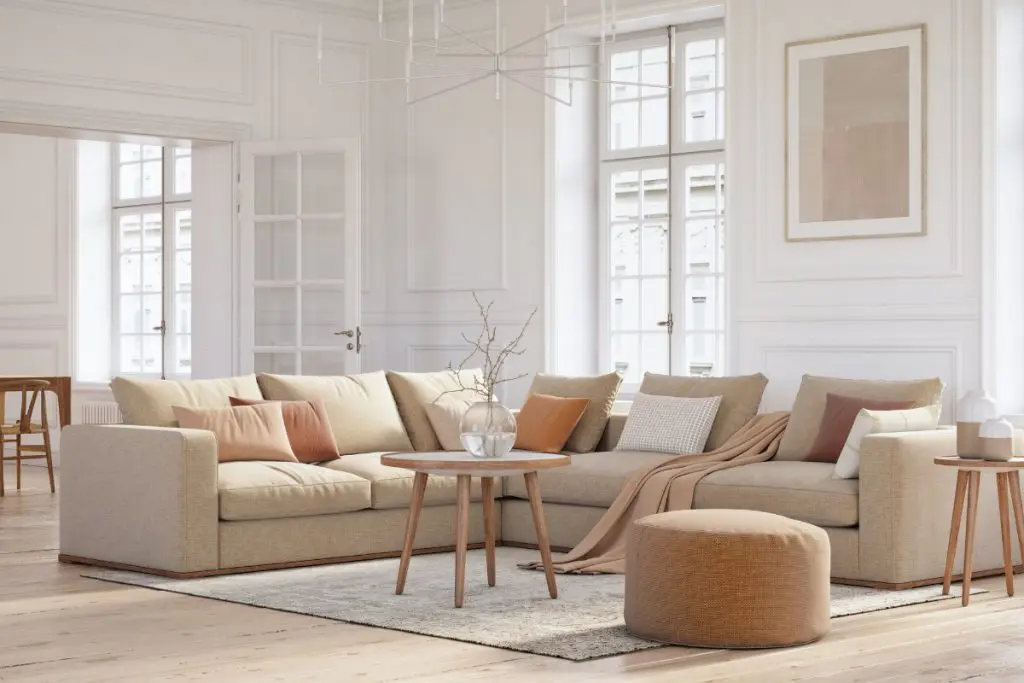 Dover White has an LRV, or light-reflecting value, of 83, which means it absorbs a lot of light. Most whites have a high LRV, making them a great choice for painting full rooms. As a warm neutral, Dover White is an excellent choice for staging when planning to sell your home. The color will highlight any architectural elements in the home. With warm undertones, this particular shade of white has a clean look without being too stark.
Pay Attention to the Lighting
When painting any room, it's always helpful to test out the color first. This is especially important with shades of white paint because the color is even more sensitive to light. You'll want to test how it looks at different times of the day and in different lighting conditions.
Coordinate with Your Fixed Elements
White brings greater attention to details and other colors. That's why it's important to make sure the color fits in with the fixed elements of your home. You don't want the color to clash with your flooring and countertops.
Add Textures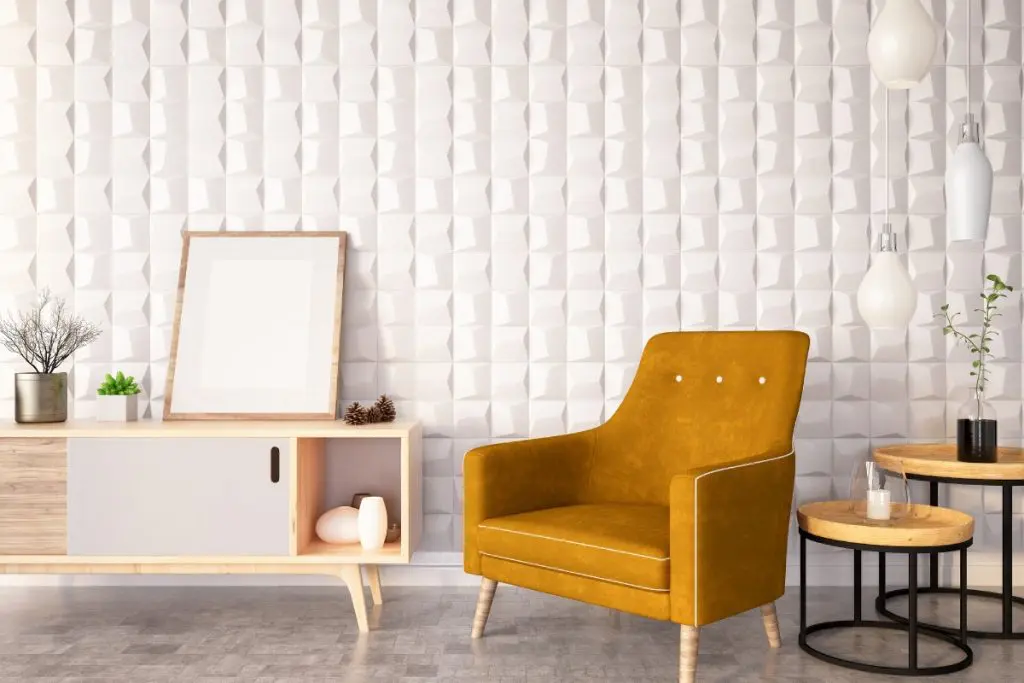 Although whites can make a room feel very spacious, it can sometimes appear bland or sterile. That's why the design of the home plays a key role. One way to increase interest in the room is by mixing in textures. That can be anything from tile and brick to molding and furs.
Add Natural Pieces
Natural pieces will add even more warmth to this creamy shade of white. Examples of natural pieces are wood, stone, and marble. You can also add plants, implementing the biophilic trend into your space.
Create Gallery Walls
Like we mentioned earlier, shades of white draw greater attention to details. They make you notice things more, making it a great color to display artwork. White walls help art pieces stand out. Dover White is best paired with art pieces that feature warm colors.
Use on Exteriors
Dover White is most commonly used on exteriors, especially for farmhouse style homes. On exteriors, this color tends to look like a brighter white while still providing warmth. It gives the home southern charm.
Coordinating Colors
Dover White pairs well with soft browns and tan colors like Dakota Wheat (SW 9023). It also pairs well with muted blues or a blue like Waterloo (SW 9141). Dover White can work well with brighter whites, too. This combo is perfect for farmhouse style interiors. Last month's color of the month, Grape Mist is another great color for a farmhouse palette.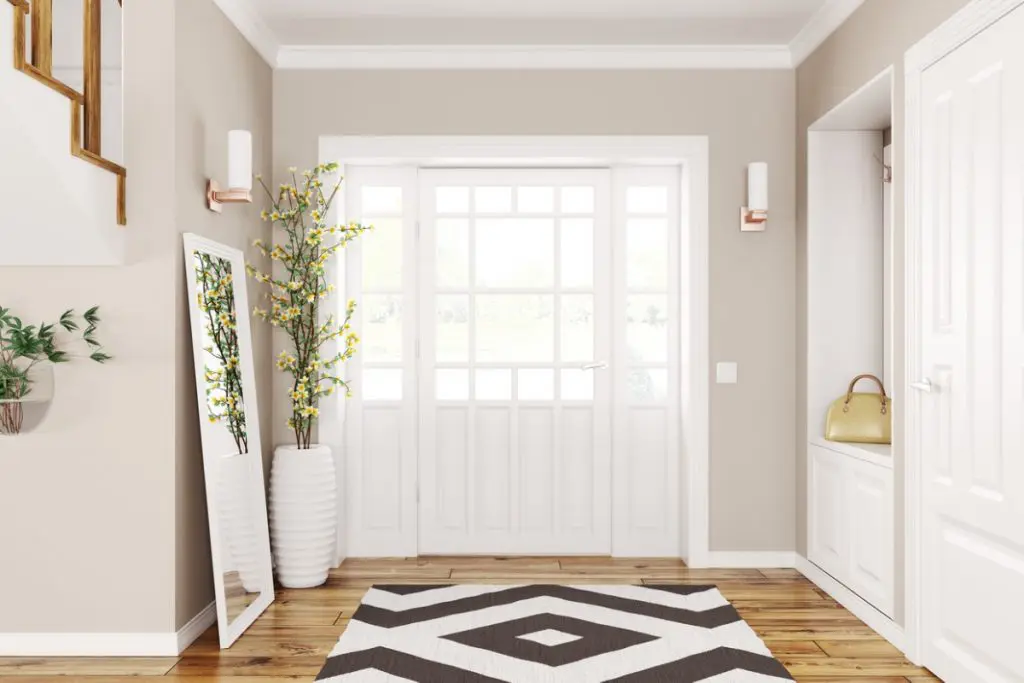 If you mix Dover White with warmer selections, it can create a cozy atmosphere. It's also a great color to help soften darker hues. Dover White has a subtle butterscotch undertone. If you want to tone down its undertones, mix the color with greige. It will keep that warm look while keeping it from appearing too yellow.
Book a Color Consultation
Color can turn an ordinary house into an extraordinary home. As professional designers, we can help you determine which shades will work best for your home—inside and out. Contact us to book a color consultation with one of our talented designers today.