The 5 Most Important Home Staging Tips for Bedrooms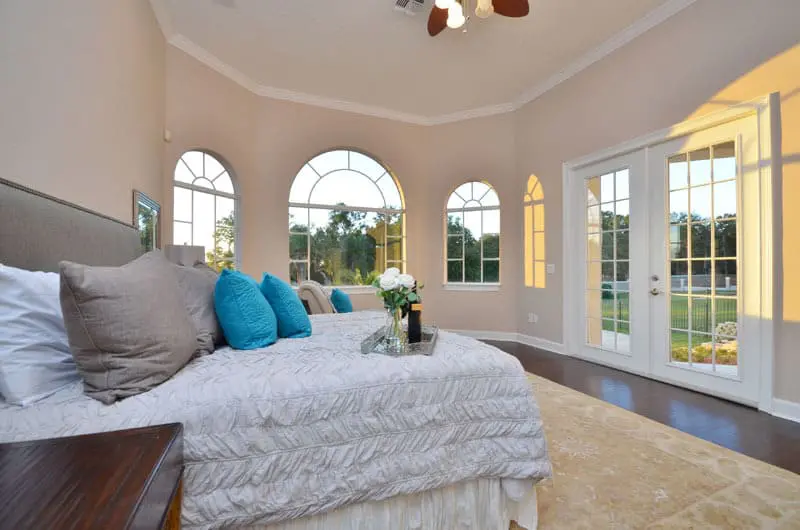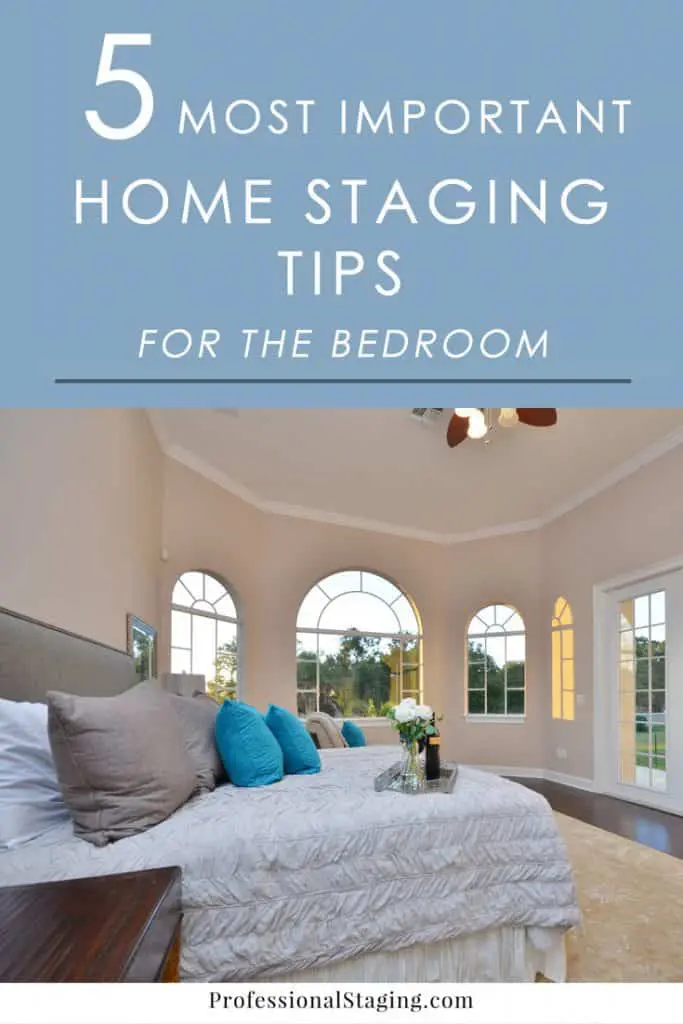 When buyers tour the bedrooms of a home, especially the master bedroom, the atmosphere should be relaxing and tranquil. A bedroom should feel like a retreat that buyers can imagine unwinding in after a long day and feeling refreshed in when they begin the next one.
Some easy home staging tips can help you accomplish this. It doesn't take a lot of work to make any bedroom in your home appeal more to buyers. It's just a matter of toning down bold or gender-specific decor, adding some luxurious touches, and cultivating a feeling of relaxation.
The following 5 bedroom staging tips show you the best ways to make this space attract buyers and inspire them to place an offer.
The Most Important Bedroom Staging Tips
1) Keep the decor gender neutral.
Like the rest of the home, it is important that all bedrooms have a neutral palette while it's on the market. When it comes to these spaces, it can be easy to sway more towards a masculine or feminine vibe. A bedroom is the most personal space in a home, so it's best to keep them – particularly the master bedroom – as gender-neutral as possible so they will appeal to all buyers. Aim to create an elegant space that can be appreciated by men and women alike.
2) Add extra pillows to the bed.
Adding extra accent pillows to the bed will instantly make it look more comfortable and luxurious. We typically arrange 5 – 8 accent pillows on the bed in various tones and patterns. It's a great way to bring in some visual interest because you can include some pops of color, pattern, and texture by mixing them up. While you want to make sure they all compliment each other, this is a fun way to bring some character back into the space after neutralizing the palette. You'll also create more of a relaxing atmosphere with them.
3) Make sure the bedding is hotel-approved.
A great rule of thumb for staging a bedroom is to think of capturing the look and feel of a luxury hotel suite. A major component in accomplishing this is using the right bedding. For starters, we recommend using white sheets because they bring a crisp, upscale look that hotels are known for. Then, choose a comforter that is simple and elegant. Stay away from anything that is too bold or colorful; leave the more lively accents for your pillows as mentioned in tip #2. If you have pets that sleep on the bed at night, use a different comforter overnight and switch it out with the show-ready one buyers will see during the day. And don't forget to iron all the bedding so it will look its absolute best!
4) Keep the surfaces clutter-free.
Your bedroom end tables shouldn't have more than a couple of decorative items on them at most. A lamp and one accessory is the best combination. Keep any personal items, including the TV remote, hidden in a drawer while the home is on the market. The same goes for your dresser and any other surfaces in the room. You want the bedroom to feel like a retreat that buyers can imagine unwinding in after a long day, so clutter will only serve to distract from this vision.
5) If you don't have a headboard, add one.
The bed should be the focal point of the room, but one lacking a headboard will make the space feel unbalanced. You can really ground the space by including this simple feature. To find an inexpensive headboard, search your local thrift stores or garage sales for one that you can spruce up with some paint. You can also use alternative materials such as a folding screen or a pair of old doors. Another simple alternative is to hang curtains behind the bed; not only does this make the bed a focal point, but it also brings some elegance and luxury to the space.
Want even more home staging tips to help your home "wow" buyers? Click here to watch Megan's free Home Staging Webinar!