The 5 Most Important Home Staging Tips for Bathrooms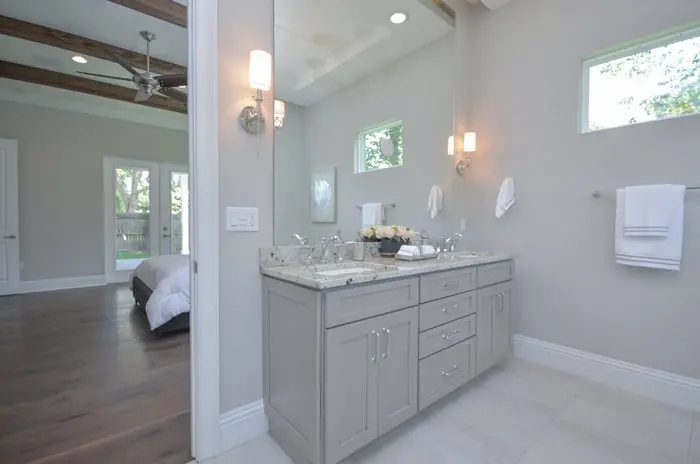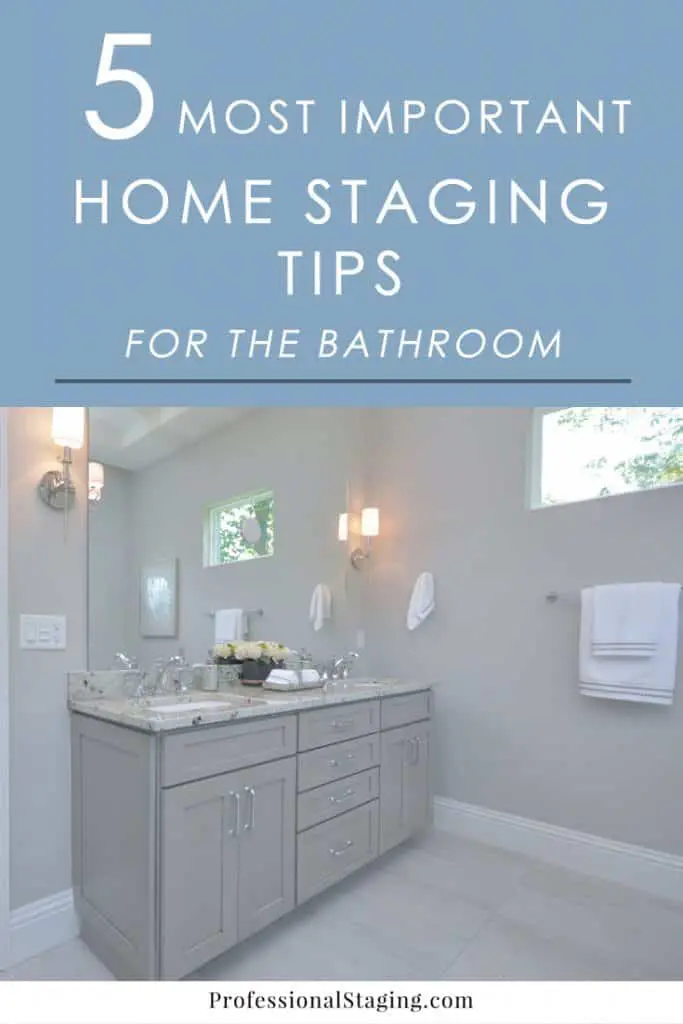 It is common to see homeowners put a lot of attention into staging the main living areas of the home, but then brush off the bathrooms. This is a big mistake! While spots like the kitchen and living room are definitely very important, so are the bathrooms. Home buyers are going to do a lot more than just check off whether yours has enough of them or not. They are also going to be looking at the style, cleanliness, and overall vibe of these areas.
Bathrooms are very personal spaces, so the main thing buyers will be looking for is cleanliness. They will also want to feel confident that they won't require major updates (at least right away) and have been well-maintained over the years. But besides these necessities, staging a bathroom can also help sell your home if certain touches are added to make them feel more luxurious and spa-like.
Here are the 5 most important home staging tips for bathrooms that you should be following to help get your home sold faster and for top dollar.
The 5 Most Important Bathroom Staging Tips
1) Spruce up the cabinets.
The cabinets play an important role in the look of a bathroom. If they are outdated or dingy, they can bring down the whole space. The good news is that you don't need to invest in an entire remodel if the cabinets are in good shape. A fresh coat of paint in white or another pleasant neutral will do wonders. You can also switch out the hardware to something more updated to make them look even better. If your countertops are outdated, they can be easily switched out (even on a small budget) and the investment is a lot more budget-friendly when you don't have to change the cabinets.
2) Freshen up the caulking and remove stains.
With all the water and humidity in a bathroom, it can face a lot of wear and tear over time such as peeling caulk, hard water stains, and mildew. Go through the bathroom and remove any stains you find on the walls, tile, glass and flooring with a strong cleaning solution. Then, freshen up any caulking (such as around the sink and shower) that has come undone or is stained beyond a simple cleaning. Caulk is inexpensive to purchase at your local hardware store and very easy to apply yourself.
Once everything is done, stay on top of any new stains that arise while you're living there and use a squeegee on glass shower doors after every shower.
3) Declutter and put away all personal items.
Like any other space in the home, it's important to declutter as much as possible. In the bathroom, this means keeping dirty clothes in a laundry hamper and hiding all toiletries (such as perfume, toothbrushes, toothpaste, makeup, etc) from view. You should also keep your personal towels hidden and keep only unused, white towels on display while the home is being shown. Since the bathroom is a very personal space, it can be off-putting to buyers to see any signs of someone else using it. Keep it as clean and clutter-free as possible.
4) Neutralize the color palette.
Any bright colors on the walls or cabinets should be neutralized before the home goes on the market. Ideally, brightly colored tile and other architectural elements should also be switched out to more neutral options if possible. Buyers are especially conscious of any renovation costs in the bathroom since it can be one of the more expensive areas to change, so ease their concerns by neutralizing it as much as possible. A small investment from you could result in a faster sale and more money in your pocket after closing.
5) Add some inviting touches.
Once you've cleaned, decluttered, and neutralized the bathroom, it's time to add in the touches that will make it feel like a home. As mentioned earlier, crisp white towels always remind people of a luxurious hotel, so keep those on display while your home is on the market. You can also roll up some hand towels to place in a basket on the counter or lay one over the tub. More elegant bathroom décor ideas can be a pretty flower or plant, some nicely packaged soaps and scrubs, a white robe, and apothecary jars full of toiletries such as cotton balls and loofahs. These are all inexpensive touches that instantly make any bathroom feel more inviting.
To get even more bathroom home staging tips, watch Megan's Home Staging Webinar: Bathrooms!