The 4 Golden Rules of Home Staging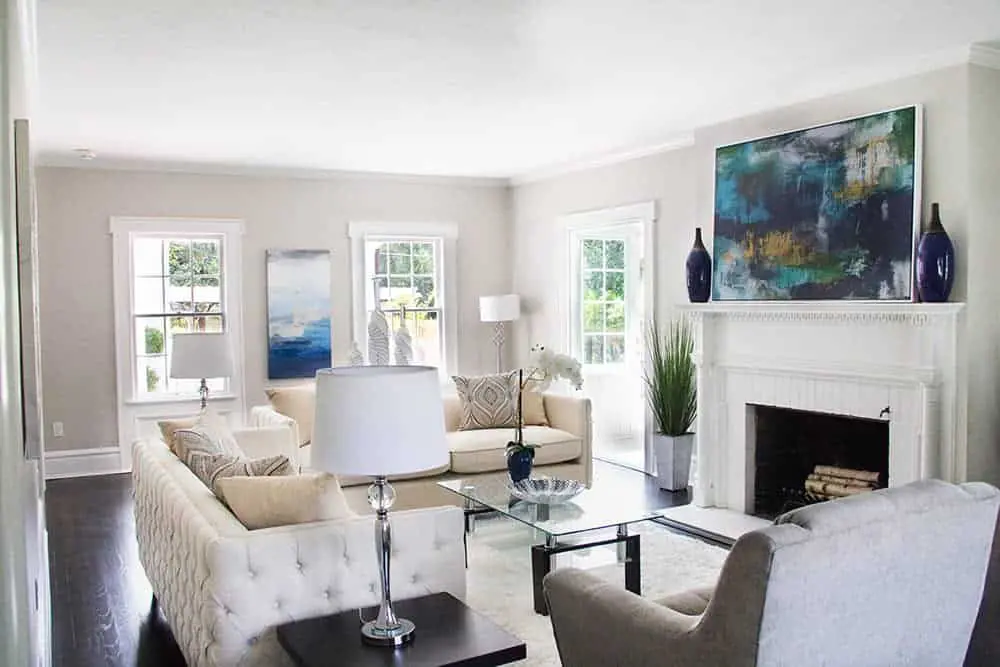 As more homes are being built all the time and people are relocating more regularly, the real estate market is more competitive than ever. Homes often sit on the market for months at a time. That's why so many real estate professionals are embracing home staging, a proven technique that helps homes stand out from the competition and therefore sell faster and for more money.
Home staging works because it speaks to a buyer's psychology. It brings out a home's strengths and creates an instant, emotional connection with buyers.
There are lots of home staging tips and tricks that make a home more appealing, but the concepts at the core of home staging are what make it so effective. Here are the four most important rules of home staging that produce such great results time and time again.
Important Covenants of Home Staging
Stop thinking of it as "your" home
The most important thing to embrace when you are staging a home for sale is that it is no longer "yours." Technically, your name is still on the mortgage, but you should stop thinking of it as your home. It's time to start thinking of it like you would a product you're trying to sell.
Get rid of the sentimentality. Homes sell faster when they are completely de-personalized and decluttered. Buyers need to be able to imagine themselves there, not get distracted by the current homeowner's decorative tastes and personal touches. Neutralize the color palette and décor so that it appeals to the widest number of buyers, just like product designers choose packaging that will attract their target audience.
When you put yourself in the buyer's shoes and make decisions based on their psychology, the chances of your home selling faster and for more money rise significantly.
Edit mercilessly
Less is always more with home staging. Even the cleanest, most organized homes can benefit from some further editing to make them more appealing to home buyers. Think about model homes and how simple the surfaces and shelves are decorated. There is very little "visual clutter." The staging is just enough to make it feel like a home without distracting from the house itself.
The same goes for furniture. Make sure there are natural, unobstructed traffic patterns. You may want to remove a few pieces of furniture to make the space appear larger by providing more negative space. It's only temporary and will help sell your house a lot faster so you can move on to your next place.
Go the extra mile
Once you've decluttered and neutralized the décor, a few extra touches will make your home feel even more inviting to buyers. Little things like a white robe hanging up in the master bathroom, a tray with a couple of coffee cups and a bag of coffee on the bed, and fresh flowers throughout the home may sound frivolous, but they go a long way in delighting buyers and making them feel comfortable. They will also help your home stand out from the many others they will be looking at on the same day.
Get an objective opinion
It's always helpful to get another opinion when you are staging your home. When you've lived somewhere for a while, it's hard to see it objectively. Things that don't stand out to you could be very noticeable to someone who doesn't live there. Reach out to your realtor or a professional home stager to get some expert advice on what you should be drawing more attention to your home and what could use a bit of improvement.
We offer a budget-friendly virtual staging evaluation that will show you exactly what you should do to give your home its best chance at standing out from the competition. Click here to learn more! >>