How to Stage Around Things You Can't Change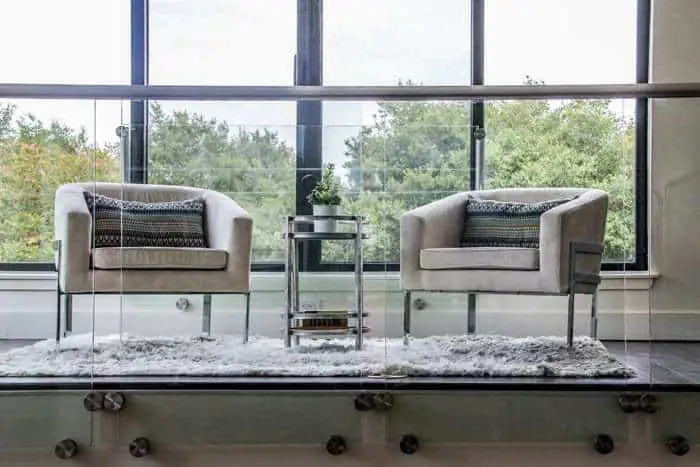 When selling a home, it's helpful to see things from a buyer's perspective. After living in a home for a while, you get used to them and learn to work around things that aren't so great. In fact, you'll probably even stop noticing them after a while. However, these awkward spots or problem areas are going to be very noticeable to buyers, who are seeing them for the first time and looking for the best home in which to invest their money.
Some of these problem areas can be changed before you list the home, but some can't, either for structural or budgetary reasons. In those cases, you can address them with home staging. Any aspect of your home can be made more appealing with some clever home staging tips and tricks.
Home Staging Tips for Problem Areas
Awkward Spots
Chances are, your home has a least one awkward spot that you may have gotten used to over the years but that likely will have buyers scratching their heads. This could be something as common as a small loft space or as unusual as a set of stairs leading to the ceiling.
While awkward spots come in all different shapes and sizes, the best way to deal with them when selling a home falls under one simple principle: make them flow with the rest of the home. Instead of trying to hide them, embrace them and present them in a way that makes them as appealing as possible. For a small loft, set up a cozy seating area. For a staircase leading to the ceiling, turn it into a bookshelf.
Even if buyers will end up remodeling or removing that awkward feature, it should show well and not stand out like a sore thumb during a showing.
Want more tips and ideas on dealing with awkward spots? Click here to watch Megan's free webinar.
Bad Flooring
Ugly or outdated flooring is a big turn-off to buyers, so we always recommend switching it out before listing the home for sale. However, if that's not an option due budget constraints, you can make it look more appealing with some simple home staging.
Area rugs will be your best friend when it comes to bad flooring. If the flooring is brightly colored or has a bold pattern on it, you can tone it down by covering sections of it with neutral rugs. You can even do this with carpet, especially if there are stains or damages.
Again, while we strongly recommend changing the flooring before putting it up for sale, rugs are a good alternative if that's not an option.
Unappealing Tile or Countertops
Like flooring, we recommend switching out highly-personalized or outdated tile or countertops in kitchens and bathrooms. However, if these projects aren't in your budget, then you can make them more appealing with some simple home staging tips.
Draw a buyer's eye away the surfaces to some beautiful decor that compliments the color scheme. If the tile or countertops are brightly colored, tone them down with neutral accents. If it's neutral (but simply outdated), bring in some pops of color in your accents. A vase of flowers, an open cookbook on a stand, and a bowl of fresh fruit are all great options for staging a kitchen. In a bathroom, put out some crisp white hand towels and fill clear apothecary jars with things like soap or loofahs.
And of course, keep all the surfaces clutter-free with only a few of these decorative pieces to give them some charm.
Click here for more tips on staging a kitchen and here for staging a bathroom.
Ugly Views
While a great view does help sell a property, a bad one doesn't have to ruin its chances at attracting high offers. To stage around an ugly view (or lack of one), hang some pretty curtains around the windows and add some decor in the form of plants, wall art of landscapes, and some pops of color. This will keep buyers' eyes on the interior of the home and its assets rather than focusing on what's outside the windows.
Click here for more tips on how to stage a home without a view.
Empty Kitchen or Bathroom
If the home you're selling lacks cabinets and other fixtures in the kitchen or bathrooms, this can be very jarring to buyers. While it will be obvious to them that they'll have to remodel these spaces once they move in, they can come off cold and disconnected from the rest of the home. You can make these empty spaces feel inviting and flow with the rest of the home with some simple staging.
In a kitchen, for example, you can bring in a movable island and stage it with some pretty decor like we mentioned earlier, or even a dining room table and chairs. Some artist's or digital renderings of what these spaces could look like once finished will also help buyers imagine the possibilities so they can get excited about them rather than overwhelmed.
Megan discusses more home staging tips to help you deal with problem areas when selling a home in this quick video: