6 Things Pro Home Stagers Do That Make a Difference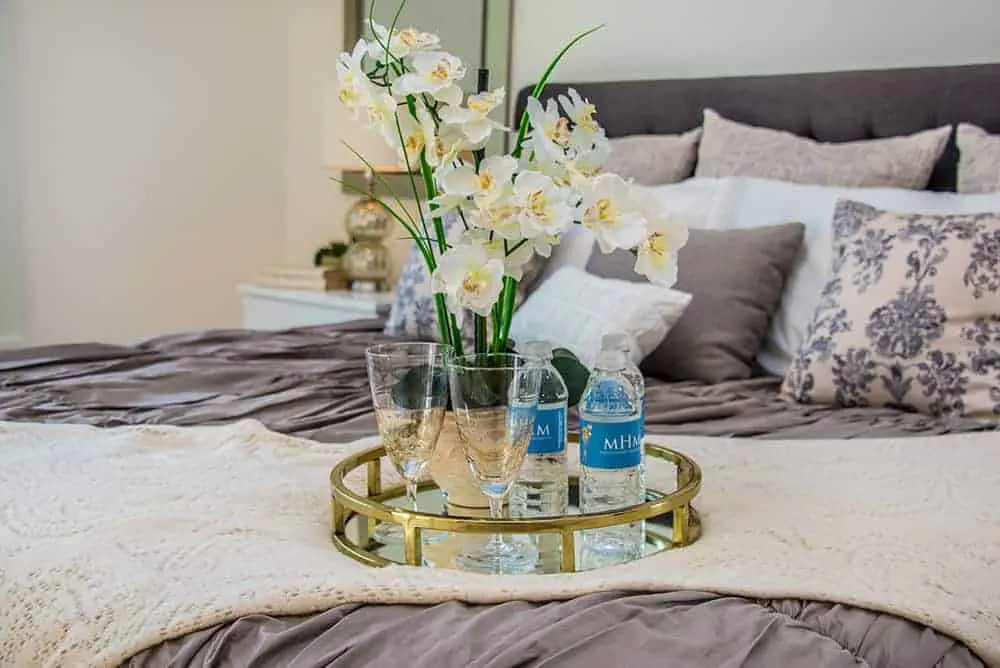 A quick look at home staging statistics will show you that staging a home is one of the most effective marketing strategies in today's competitive market. Before home staging made its mark on the industry, real estate agents offered advice to their clients on how to make their homes more appealing to buyers, but home staging experts took this great advice and expanded on it with new techniques.
Today, home staging is one of the best ways to get your house sold faster and for more money. So, what exactly is it that home staging pros do that set their homes apart from the rest?
Here are 6 home staging tips that pros always use to make homes more appealing to buyers.
Home Staging Tips from the Pros
Think about the buyer's experience starting at the curb
When buyers are viewing your home, first impressions are everything. That first impression doesn't start when they walk in the door, though. It starts at the curb when they first drive up. As they pull in, they have time to look at the mailbox, landscaping, and even the garage door. Each of these things will let them know how well the home has been maintained and they start forming an opinion about the home.
As professional home stagers, we are known for what we do on the interior of homes, but we also know that first impressions start long before buyers make it inside, so we pay just as much attention to the curb appeal. Don't ignore it!
De-personalize with the buyer in mind
A lot of homeowners know to declutter their home before they list it, but de-personalizing is a little more challenging. There are two parts to de-personalizing your home: one is putting away personal items, the other is neutralizing the décor.
We always recommend our clients put away things like family photographs, awards, certificates, personal artwork, and toiletries so that when a buyer is walking through the home, they aren't reminded that they are walking through a stranger's home. Instead, they can focus on the home itself without feeling awkward or intrusive.
Even if your home has been professionally decorated, it's important to neutralize it so that the décor will appeal to the highest number of buyers possible. If the décor is too personalized, it can be distracting. Buyers get caught up in what they will have to change and how much it could cost to do so rather than focusing on the merits of the home itself.
Highlight the home's best features
As professional home stagers, we have developed a keen eye for features that make a home desirable. Every home has its best features, so we figure out what they are and then stage the home in a way that highlights them so that buyers will notice them.
If you are staging your home yourself, go around it and pick out at least one positive feature in each room. Then, draw attention to that feature with subtle home staging tricks. For example, if you have a beautiful brick fireplace in your living room, arrange the furniture around it and hang a mirror or picture over the mantel so that it becomes the focal point.
Make the most of awkward spots
Just like it's important to take note of and highlight a home's best features, it's just as important to figure out what your home's more awkward features are and do your best to stage them in a way that makes them more appealing to buyers. That way, buyers don't have a chance to wonder what they could do about them. You've already answered the question, so they can keep their focus on what they love about the home.
Click here for tips on how to stage awkward areas in a home.
Capture the buyer's imagination
Decluttering and de-personalizing the home do wonders to make it more appealing to buyers, but as home stagers, we know the value of taking it a step further. Once you've cleared the canvas for the buyer's imagination to thrive, it's time to give them some simple queues to ignite it.
We add little touches like a couple of white robes in the master bathroom, a tray with a couple of wine glasses and a bottle of wine on the bed, and a full setting on the dining room table. They may seem frivolous, but they go a long way at making buyers feel more at home and connection emotionally with a property.
Watch home staging trends
Home staging has its own set of trends. These trends reflect what the majority of buyers are responding most positively to when touring homes for sale at a given time. Model homes always reflect these trends because builders understand the value of marketing homes with staging.
We are constantly updating our home staging techniques and the décor we have the warehouse to accommodate the ever-evolving home staging trends. Before you stage your home, do some research to make sure you capture exactly what buyers are looking for at that time.
For more home staging tips, watch Megan's free Home Staging Webinar! >>