How Ambiance Helps Sell Your Home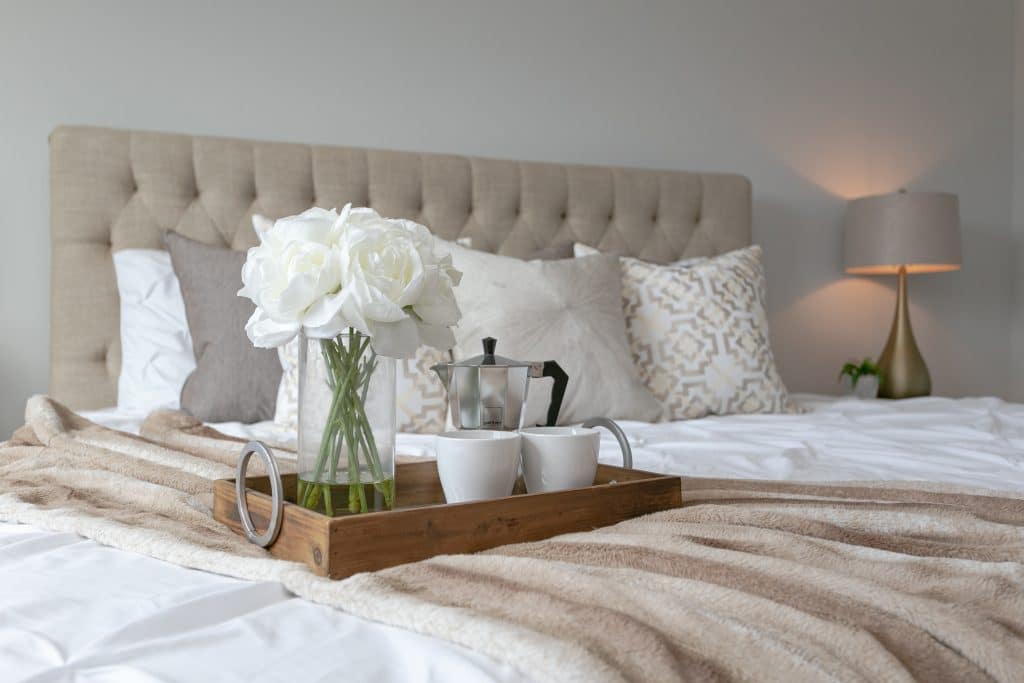 Ambiance may be the last step when staging your home, but it is a vital one. Before letting any prospective buyers into your home for a showing, create ambiance to increase your chances of sealing the deal. To create an ambiance is to create a captivating mood and atmosphere in the home. It adds an extra wow factor into your home and creates dramatic effects.
Ambiance makes buyers feel a visceral connection to your house and creates a memorable feeling that will last long after the tour has ended. Remember, buyers are looking for a home that meets their physical and psychological needs. You're selling a new lifestyle, a new life, and a new beginning.
Purchasing decisions are based on emotion. Therefore, when creating an ambiance, the goal is to stage rooms in a way that generates feelings. You want these feelings to match your prospective buyer's goals. Buyers are looking for a place to feel comfortable, a haven away from the hustle and bustle of their daily lives. They want a space they can be proud of showing to family and friends.
Activate All Senses
A great ambiance appeals to all of our senses, not only sight. The more you can activate all of your prospective buyers' senses, the deeper the connection they will have with the house. Activate your buyers' sense of smell by baking something in the oven, like delicious cookies, or use potpourri, plugins, or candles.
Have soft jazz or classical music playing in the background. Make it loud enough to hear throughout the entire house but not too loud in the room it originates from. This background music can add dimension and warmth to the rooms without buyers even realizing they are listening to music.
Create a Feeling In Every Room
Staging each room to create a feeling will strengthen your buyer's visceral connection to the home. The goal is to continually surprise and delight your prospective buyers. Make sure the entryway is as inviting as possible. One way to do this is by putting fresh flowers in the foyer. This will engage buyers' sense of sight and smell.
In the master bedroom, create a restful and romantic ambiance. Add a tray on the bed with a newspaper, plates, and napkins. In the master bath, you can put a bucket of champagne next to some fancy chocolates. Place luxurious towels and soap in all of the bathrooms to make visitors feel special.
In a child's room, a stuffed animal tea party will be sure to put a smile on anyone's face. Create an elegant or dramatic ambiance in the dining room. Do this by setting up the dining room table with the best of your serving pieces. Create ambiance in the kitchen with an open cookbook. If your home has a patio area, make it feel more pleasant with patio furniture and topiaries.
Use Lighting to Create Ambiance
Lighting plays a critical role in creating ambiance. A well-lit home appears warm, friendly, and inviting, while sub-par lighting will detract from your home. Natural lighting is important, too. Let in some natural light with open drapes and blinds.
Read more about lighting tips here »
Use a Professional Staging Company to Create the Right Ambiance
As you can see, creating the right ambiance doesn't need to be expensive. It's all about adding simple touches that make all the difference. The goal of creating the right ambiance is to be the house that buyers lose their hearts to. Once this is accomplished, your competition doesn't stand a chance. If you want to learn more about staging, check out Stageology: How to Stage to Sell, written by our founder, Megan Morris.
Want to really nail your home ambiance? Trust the experts at MHM Professional Staging. Our home staging services come with our Ambiance Package. This package includes an aromatherapy pod and music player for use during your open house. With these unique features, buyers are sure to fall in love with your home at every showing.