Using Geometric Shapes to Make Your Décor More Interesting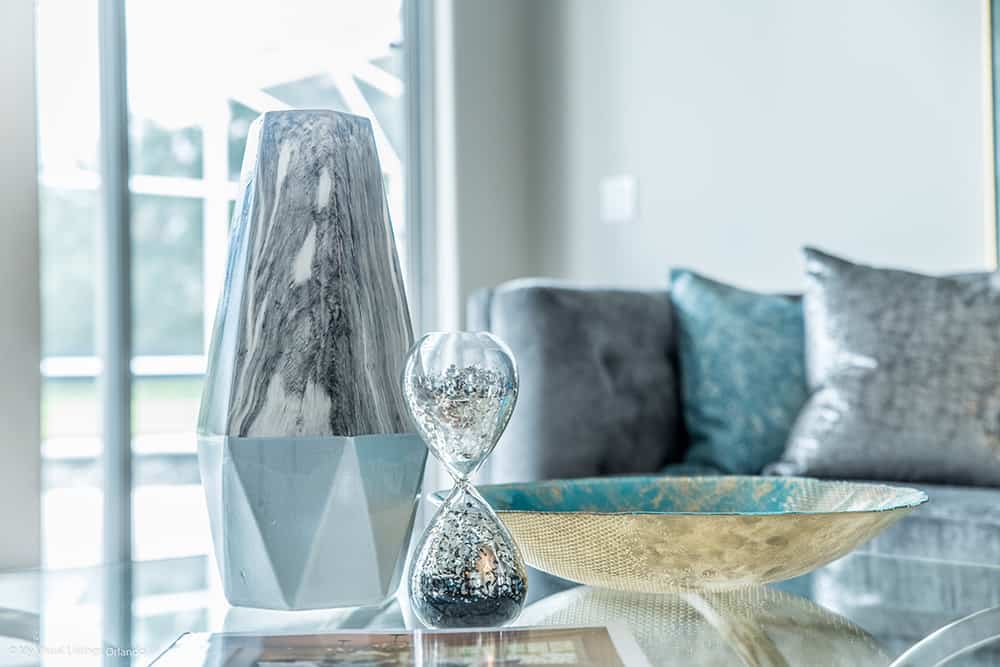 A simple way to infuse more visual interest into your décor and make it more dynamic is to take advantage of geometric shapes. They can stand out or play a subtle part in the layers of your room. It's all about the effect you want to create.
There are a lot of ways to incorporate geometric shapes into your décor, including furniture, accessories, textiles, art, and even wall treatments. Big or small, geometric shapes will elevate your room's style and character in an instant.
Here are some tips on decorating with geometric shapes.
Ways to Use Geometric Shapes in Decorating
Make a statement
Geometric shapes are a great way to make an eye-catching statement in your décor. A star-shaped chandelier, for example, will create a dramatic impression because it stands out with its intriguing points and shape. Another option is to create contrast with an opposing geometric shape such as a large, round mirror in a room full of lines and rectangles.
Keep it subtle
Geometric shapes don't have to be all drama. You could keep it subtle instead and use them to infuse just a little visual interest, such as with textiles such as pillows, curtains, and area rugs that have a geometric pattern on the fabric. The same effect can be achieved with small accessories, like a triangular vase or small octahedrons that can be placed on a coffee table, end table, or bookshelf. To make a small accent pop, choose a bold color, otherwise opt for neutrals or metals.
Balance it with solids
Whether you want large geometric shapes to stand out or small ones to blend in, always balance them with solids. This will help create a better visual flow. Too many geometric shapes will make the space feel too busy. Be selective with the ones you do mix and join them with complementing solids.
Use lines for a dramatic look
If drama is what you are looking for, harsh lines are your friends. Sharp corners and intriguing shapes like octagons and rhombuses can always be counted on to make an impact, so search for them in art, accessories, and textiles. Even furniture with straight edges will have a more dramatic effect than softer, rounded corners.
Soften it with curves
If your desire is to soften the space, then curves are your answer. Incorporate circles and ovals to bring a sense of calm to your décor. They will help things flow and make the atmosphere more relaxing.
Mix with other patterns
Don't be afraid to mix geometric shapes with other patterns, such as florals. It will add depth to your décor and is actually more appealing to the eyes when geometric shapes are balanced with other types of patterns. To blend them, keep the patterns in a cohesive color scheme.