How to Refresh an Outdated Fireplace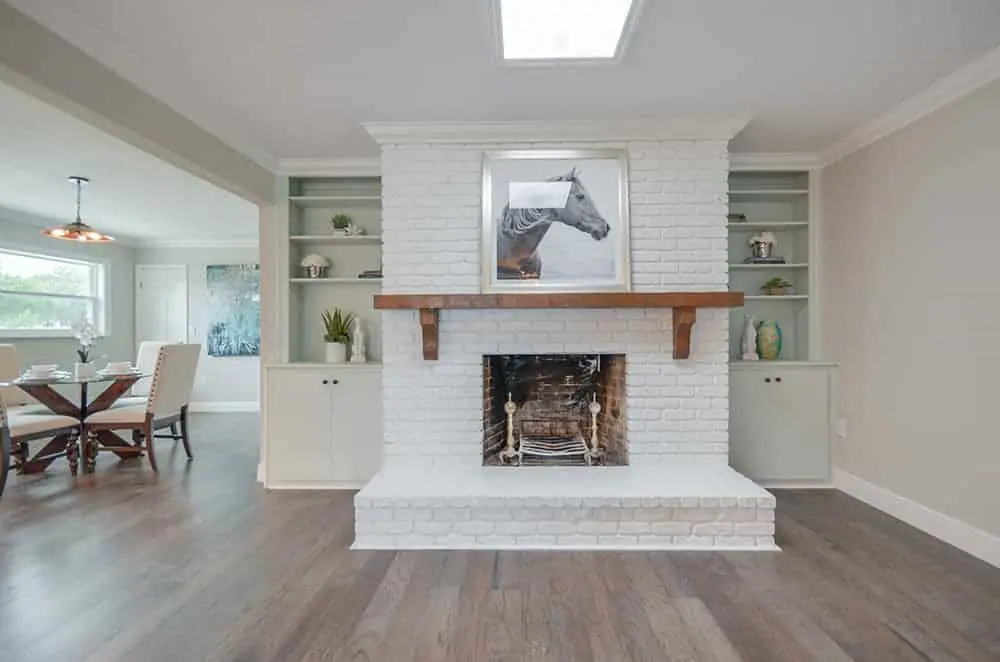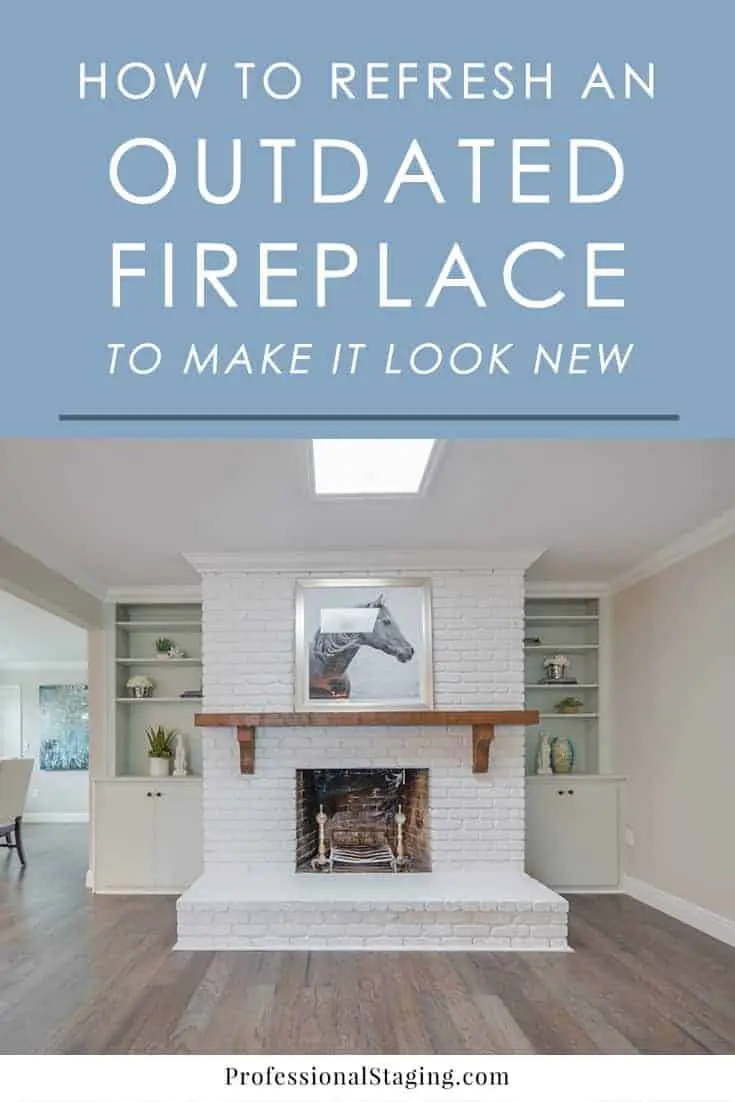 A fireplace is a wonderful architectural element. They bring interest, charm, and character to a space, not to mention serve as a great focal point. However, if your fireplace is outdated and unattractive, it will have the opposite effect and drag down the look of the room.
You don't have to tear down the fireplace to get rid of the eyesore. Instead, give it a facelift. There are a variety of ways to makeover an outdated fireplace into a beautiful focal point that will elevate the look of the entire space. Not only do fireplaces make a home more attractive, but they also raise the value. If you are planning on putting your house up for sale soon, you'll definitely want to take advantage of this architectural element and make it as appealing as possible.
Here are a few easy, budget-friendly ways to update an old fireplace.
Tips for an Updating an Outdated Fireplace
Paint it
One of the quickest, most transformative things you can do to an outdated fireplace is paint it. If it has a brick or solid surface, paint will give it a fresh, modern look. For the best resale value, opt for a neutral such as white. If you want bring a little more personality to your room, the fireplace is a great way to create a charming focal point with a bold color or even black.
Whitewash brick
Another option for changing the look of a brick fireplace is by whitewashing it. This look is a little more natural and rustic than painting it a solid color, but still offers a more updated look than traditional red or brown brick. This is an easy project you can do yourself rather inexpensively.
Add a textural element
If your fireplace is plain, give it a custom look with a textural element such as brick, stone, reclaimed wood, or tile. Any of these additions will add a lot of character. Some you can accomplish easily and inexpensively as a DIY project, while others you're better off hiring a professional to do. Do you research before making a decision.
Switch out the mantel
Sometimes, you don't need to reface the entire fireplace to give it a fresh look. Simply adding or switching out the mantel to something fresh will make a big difference. A metal or reclaimed wood mantel, for example, will provide a lot of character and make it look new.
Adorn it with art
The simplest thing you can do is place art around the fireplace. This could be one large, eye-catching piece hanging over it or even some smaller pieces on the mantel. The right art can make a huge difference.