How to Decorate the Wall Behind the Sofa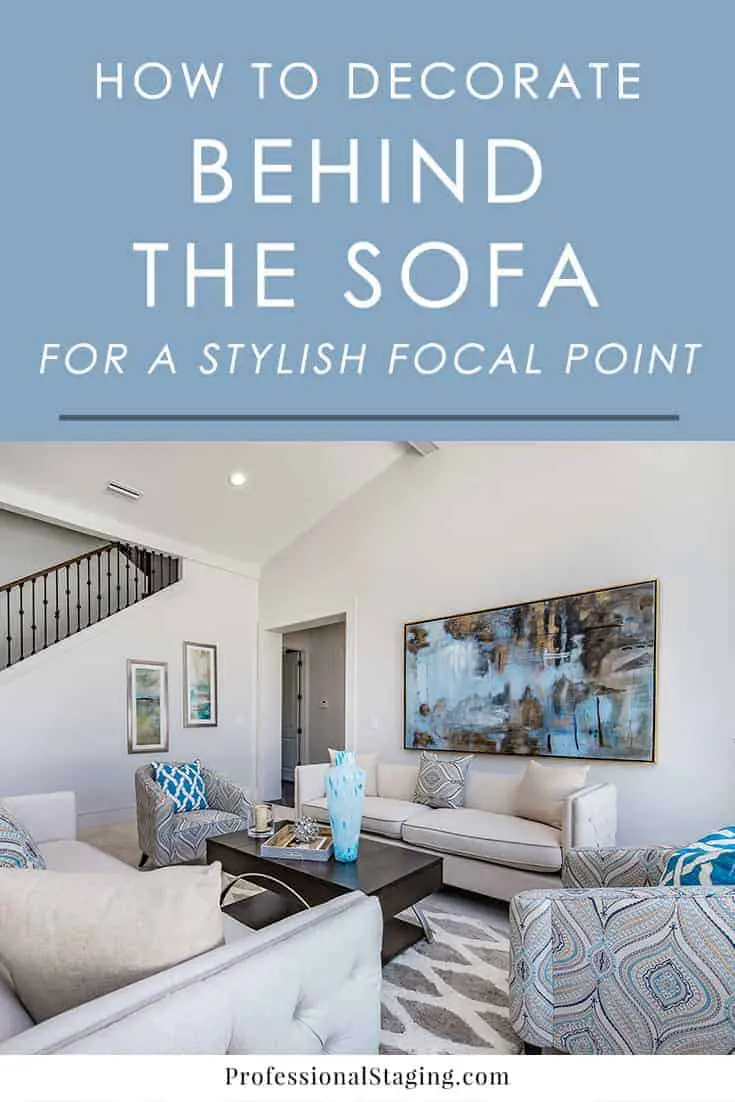 The large, blank wall behind the sofa in a living room commonly has people asking themselves, "what do I do with this space?" It's a challenge many people face, but there are a lot of stylish options to choose from that will turn it into the beautiful focal point you want it to be.
Here are some of our favorite go-to solutions for decorating the wall behind the sofa.
Decorating Above the Sofa
Gallery wall
Creating a gallery wall is one of the most versatile options for the wall behind the sofa. You can make it the exact size you need it to be by adding or subtracting artwork. There are also endless options for the artwork. Create your own images or art, do a mixture of original and store-bought art, or display a set of similar images for a more streamlined look.
Bold artwork
One or a few pieces of bold artwork will help create a stunning focal point and balance the sofa. Show off your creativity by purchasing canvases from a craft store and painting your own for a fun DIY option.
Mirrors
You can never go wrong with mirrors. They're a particularly smart choice for a small living room because they will make the space feel larger and bounce light to brighten it up.
Large textile
A tapestry above the sofa is a classic option that will add a touch of elegance to the living room. You could also hang curtains, frame out a piece of fabric that you love, or display a vintage piece of clothing.
Sculpture
Sculptural décor brings depth and interest to a wall, such as faux antlers or wall sconces. You could also mix these with another element, like a gallery wall or a piece of art.
Floating shelves
For some flexibility in your décor, floating shelves look clean and streamlined and you can switch out what you display on them whenever you want to keep things fresh. This is especially convenient if you like to take your seasonal décor to the next level.
Mural or wallpaper
Instead of hanging anything, a beautiful wallpaper or mural behind the sofa is a stunning alternative that will create a large, eye-catching focal point.
Folding screen
Fan out a folding screen behind the sofa and either wedge it between the wall and the sofa or mount it on the wall. For some pizzazz, opt for a folding screen with a beautiful pattern or dramatic color.
Plate display
Another classic option for décor above the sofa is a display of plates. Arrange them in a circular pattern or in rows depending on your style. You could even mix in other pieces of décor to give it some variety.