7 Quick and Easy Ideas to Dress Up Your Entryway for Halloween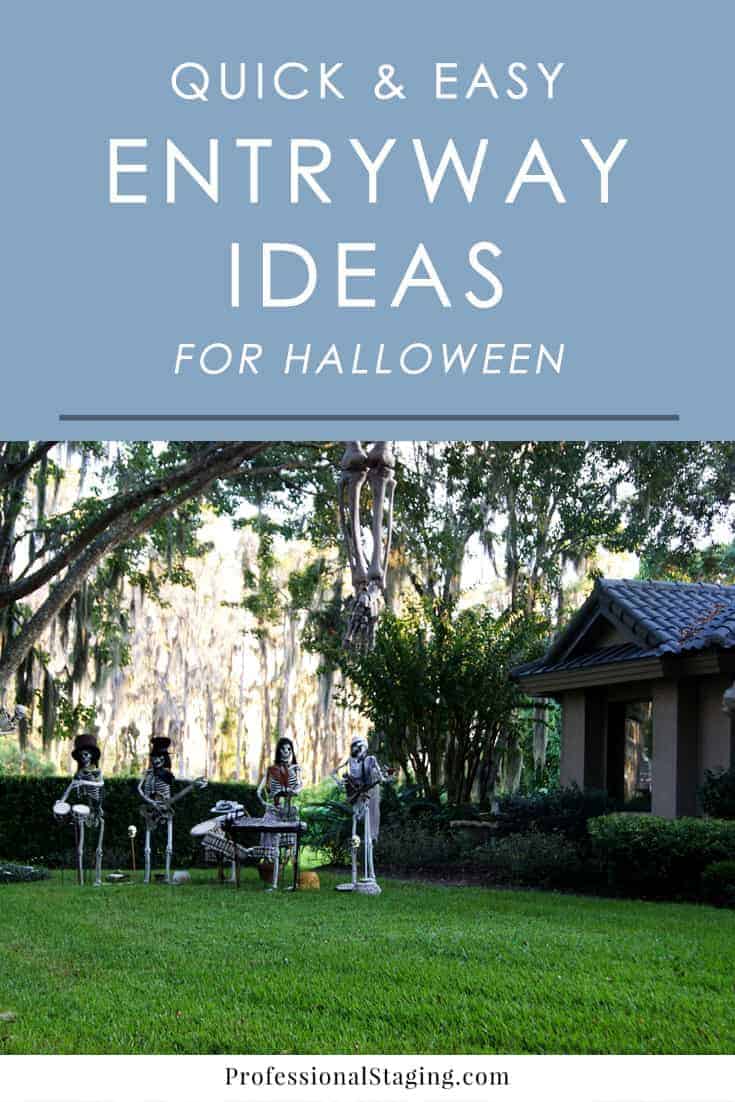 Halloween is one of the most fun holidays to decorate for, especially around your entryway. Trick-or-treaters especially appreciate the effort you put into making it festive.
There are a lot of creative ideas for Halloween entryway décor that are not only quick and easy to implement, but also stylish so that your curb appeal remains appealing throughout the holiday.
Here are some of our favorite Halloween entryway ideas to give yours an eerie, seasonal flair.
Halloween Entryway Ideas
Stylish pumpkins
Nothing says fall or Halloween quite like pumpkins do. Even if you add nothing else to your entryway, pumpkins will bring some seasonal charm to it all on their own. You can go with the traditional orange pumpkins or get creative by painting them and adorning them with your own style. You could even add some messages to them, like "Welcome," "Boo," or "Happy Halloween."
A haunting glow
Lighting instantly sets the mood for Halloween. Jack-o-lanterns, traditional lanterns, and string lights are all perfect for adding some atmosphere to your entryway.
Spider webs
Spider webs are inexpensive and easy to drape over just about anything. You can frame your door with them, wrap them around the handrail or pillars, or drape them along your light fixtures. They'll instantly make your entryway feel like it's leading to a haunted house.
A graveyard
Turn your front porch into a mini graveyard with eerie headstones. There are plenty of inexpensive options on the market or you could even create some of your own with custom names on the headstones.
Bats or crows
Make it look like a few bats or crows have gathered around your entryway for an eerie effect. Place them around the door, hang them from the ceiling, attach them to the railing, or have them flying along the walls.
Ghoulish wreath
A wreath makes the front door look complete during the seasons. Choose or create one with a creepy vibe, such as one made from twigs with spider webs, spiders, and skeleton pieces.
Candy dispenser
Don't want to have to answer the door constantly on Halloween? Place a cute candy dispenser by your front door so trick-or-treaters can help themselves.
Want more Halloween décor ideas? Click here for tips and inspiration! >>