7 Accent Wall Ideas to Transform a Room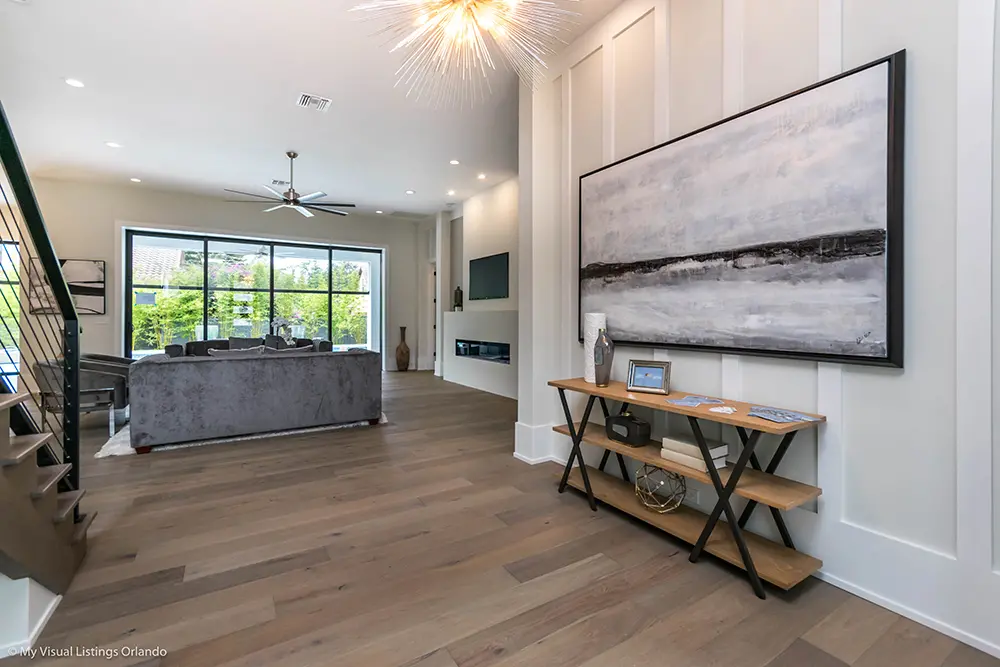 What if we said giving a room character, flair, and a "wow" factor could be as easy as transforming one single wall? Well, here's the good news: it is! Accent walls are one of the best not-so-secret tricks to taking any room to the next level.
An accent wall will instantly uplevel your décor and make it look more designer. There are many options to choose from that fit all budget levels and some are even DIY-friendly. Here are 7 of our favorite accent wall ideas.
Accent Wall Ideas
Bold color
If you have been wanting to do something bold and dramatic in your space but don't want to commit to too much drama, an accent wall is the perfect compromise. A dash of a vibrant color on one wall will infuse a lot of personality into the room. If you find that you don't like it after living with it for a while, it's easy to paint over it, so the commitment isn't too daunting.
Subtle depth
A painted accent wall doesn't have to be dramatic. A color that is a few shades lighter or darker than the rest of the walls creates a beautiful sense of depth in the space. It's noticeable enough to give the room some character without jumping out at you. We love doing this in home staging because we always keep the walls neutral and this gives them a little more visual intrigue.
Wood
Wood always brings warmth, character, and charm to a room. An accent wall that features beautiful wood panels, especially reclaimed wood, immediately uplevels the décor to make it look more custom. Even though it looks expensive, it doesn't have to cost a lot to implement it depending on the wood you choose and whether or not you decide to take it on as a DIY project.
Stone
Like wood, stone is a stunning natural element that immediately enhances a room. It looks expensive, custom, and unique. There are a lot of different stone options to choose from, from contemporary options like slate to more rustic options. Even transforming one small accent wall with stone will give a room a "wow" factor.
Shiplap or beadboard
Shiplap and beadboard are often associated with coastal or cottage design, but they are actually more versatile than that. They can look great in a contemporary home to give it a bit of character and charm. Both options are budget-friendly but produce really impressive results and are easy to install yourself in a weekend.
Wallpaper
Wallpaper is perhaps the most versatile option of them all because of the thousands of options available. No matter what your style is, there is something perfect out there for you. From bold and eye-catching to subtle and elegant, wallpaper can serve up whatever look you are after, including options with textural components.
Faux finish
While faux finishing isn't a wall treatment that is talked a lot about anymore, there are still many beautiful options out there. It requires skill and investment, but the results can be truly stunning and unique. Be sure to find a faux finishing artist who is skilled in the different techniques to ensure you get the best results possible.