5 Tips for Organizing and Styling a Vanity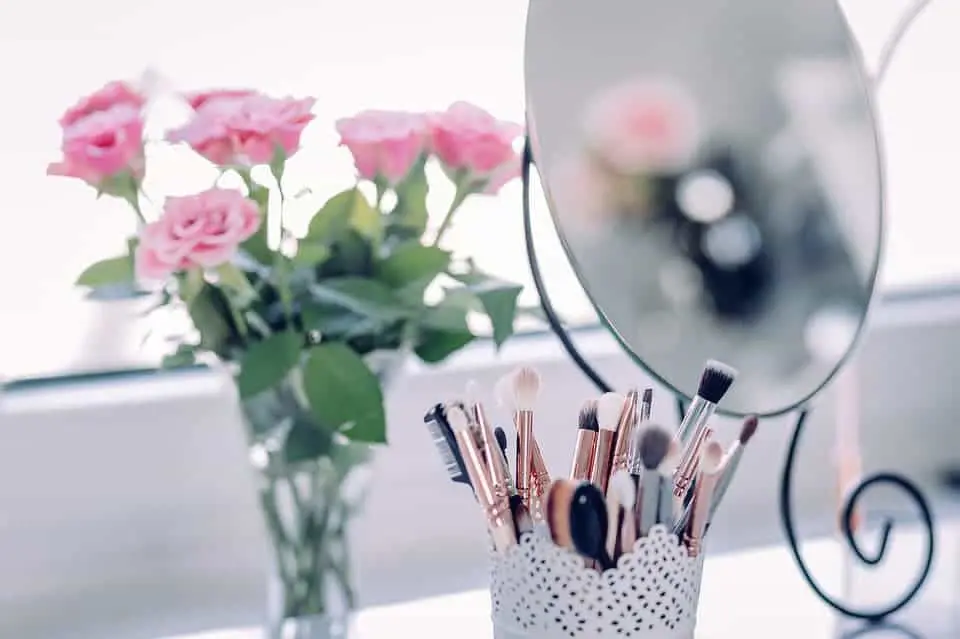 If you apply makeup every day, a vanity is a great asset to have. Sometimes, bathrooms have a make-up area built into the layout but in most cases, you have to create your own set-up in your bedroom.
Ideally, your vanity should be a luxurious spot where you pamper yourself. Not only should you feel beautiful when you are sitting at it, but the vanity itself should be beautiful. You don't have to spend a fortune to make this happen.
Some simple organizing and decorating tips will help you create a stylish vanity you'll love using.
Vanity Decorating Tips
Place it by a window
Nothing is more important to a vanity than the right lighting, and the best possible lighting for putting on your makeup is natural light. If you have space by a window, situate your vanity so that it is facing it or close enough for the light to reach you without creating unflattering shadows.
Hide the clutter
Your vanity should be a place where you feel relaxed and inspired. Clutter blocks both of those things, so instead of leaving everything out on the surface, choose a vanity that has drawers. If you can't get a vanity with drawers, supplement it with alternative storage such as rolling storage that can sit beside the vanity or drawers that can sit on the surface and hide some of your items.
Display your prettiest things
Don't hide everything away, though. Keep some of your prettiest items out for display, like jewelry, makeup brushes, and perfume bottles. You can mix them in with other pieces of décor, too, like framed photographs and artwork to create a more beautiful experience.
Play with height
Think of your vanity like any other vignette. Many of the same design principles apply, like varying the height of your items on display. A jewelry tree, for example, is a great way to create some height against lower items like perfume bottles and makeup brushes. If you don't have anything high, place something on a stack of books to lift them up.
Choose comfortable and stylish seating
An easily overlooked but important element for your vanity is the perfect chair. It will finish off the look and bring it all together. You can go bold with a color or pattern here to bring some extra pizzazz to your vanity. If you have a small space, opt for a lucite chair or a chic ottoman.
Want to spruce up your bathroom? Click here to watch Megan's best staging tips for a bathroom! >>