5 Elements for a Stylish Summer Tablescape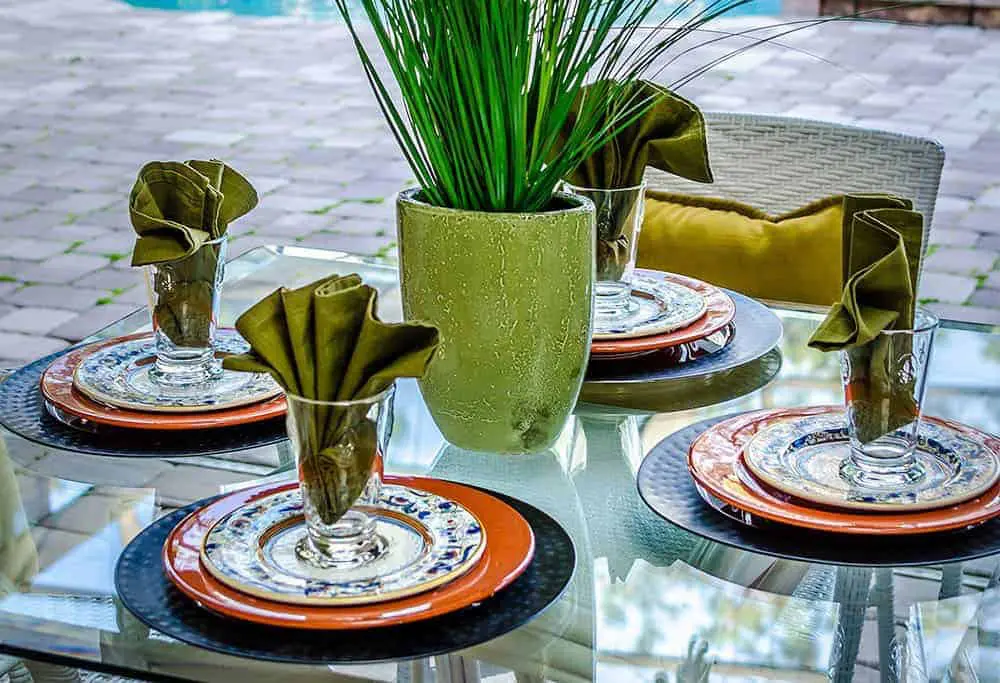 Summer is approaching, which means a lot of barbecues and brunches are right around the corner. If you are planning to do any entertaining, you can make it extra festive and fun with a stylish summer tablescape.
We've put together five of our favorite elements for a summer tablescape. Any of these elements can be dressed up or down depending on how casual or elegant you want the décor to be. You can also mix and match them or build around one element to create your own unique summer table setting.
In the spirit of summer, have fun with it!
Summer Tablescape Ideas
Gingham
Patterns just don't come any more classic than gingham, especially if you are looking for one that is chic and charming. Because red and white gingham has been used for picnic baskets for decades, it's natural to associate it with summer. This pattern isn't limited to just red and white, though. You can find it in just about any color of the rainbow, even black and white if you want to keep things simple. It's also available in a variety of textiles you can use within a table setting, including tablecloths, placemats, napkins, or even the plates themselves.
Sunflowers or Banana Leaves
Flowers and plants are perfect elements to include on any summer tablescape. There are so many options to choose from. Our favorites for summer, though, are sunflowers and banana leaves. Each supply a different look and vibe for the season. Sunflowers have a more cheerful, rustic appeal, while banana leaves are considered more contemporary and bring a coastal vibe. Use them as a centerpiece, tuck them into your napkin rings, or look dishware with the pattern.
Pineapples
Pineapples are another fun symbol for the summer. They've become a big trend in home décor so if you want to make your summer tablescape extra chic, include a pineapple or two in it. This can mean a literal fresh pineapple as your centerpiece or you can find plenty of pineapple décor at stores like HomeGoods and Target that come in a variety of colors, including metallics.
Mason Jars
Mason jars have been trending big time for the past few years and they don't seem to be slowing down anytime soon. They're especially perfect for summer. You can string lights through them, use them as holders for cutlery, create an adorable centerpiece, or use them for their intended purpose: to hold beverages. What's also great is that they look chic in their original form, but you can also customize them however you see fit.
Fairy Lights
Fairy lights are small, adorable strings of lights that you can fill glasses with, weave through centerpieces, wrap in wreaths, and do a lot of other fun things with. They are battery operated, so you don't have to worry about plugging them in, and they're small enough to easily fit into a tablescape to add a beautiful summer glow to it. You can find them just about anywhere nowadays, including places like Walmart, Target, HomeGoods, and Amazon for as little as a few dollars for a box.
For more tips on creating beautiful tablescapes, click here to watch Megan's lesson in her free Home Staging Webinar! >>