Our Trending Color of the Month: Grape Mist
At MHM Professional Staging, we love using color to turn an ordinary house into a buyer's dream home. Each month, our designers share a color that inspires their staging designs. This month, our trending color is Grape Mist (SW 6548). This mystical hue is a subtle shade of purple that is soft and soothing.
About the Hue
Grape Mist is a color that provides depth. Like last month's color of the month, Diminutive Pink, it's sweet, sophisticated, and has feminine energy. However, Grape Mist is a little more versatile and easier to use. As a light purple, this hue is a friendly color known to lighten the mood and encourage emotional expression.
How and When to Use Grape Mist
Grape Mist has an LRV, or light-reflecting value, of 54, which means it absorbs a moderate amount of light. This makes the color generally safe to paint whole rooms if desired. However, purple tends to be a polarizing color that people either love or hate. Therefore, we don't recommend it for staging your home. If you are planning to sell your home, it's best to keep everything neutral to appeal to the most buyers.
In Contemporary and Rustic Spaces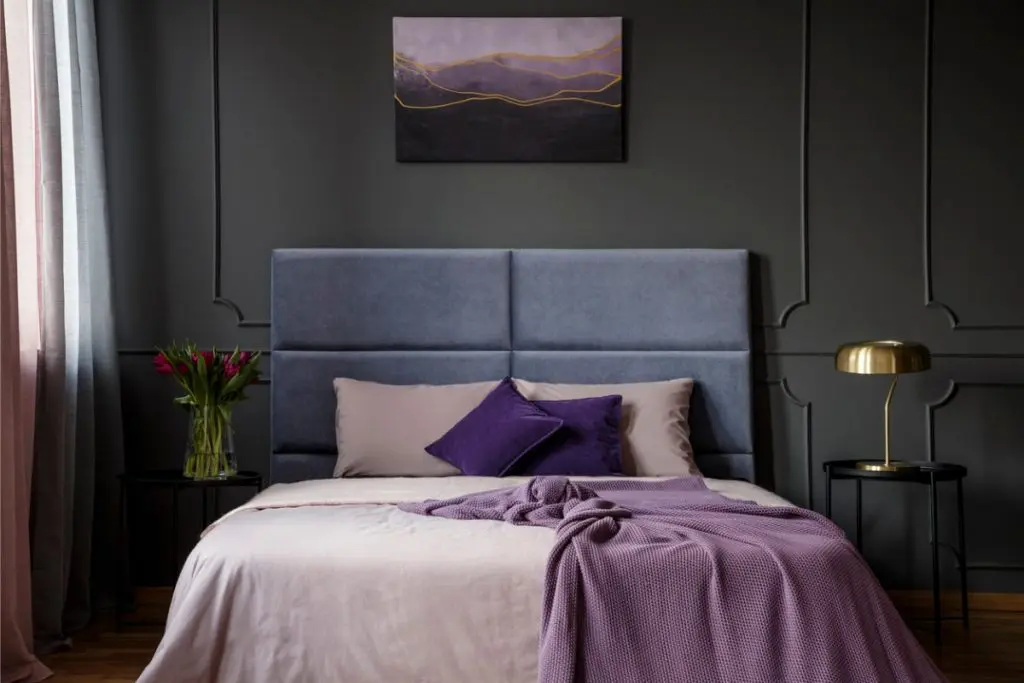 Grape Mist is an excellent color choice for contemporary spaces since it pairs well with clean lines and simple decor. It's also a great way to add color into rustic and farmhouse style rooms with simple color palettes. It pairs beautifully with the natural wood tones commonly present in these styles. It looks especially pleasant with a honey-colored wood.
For Your Bed and Bath
Grape Mist is a relaxing color that creates a serene atmosphere making it perfect for a bedroom. It can also create a fresh and clean look ideal for bathrooms. In the bathroom, this color contrasts well with nickel-finished fixtures.
Spruce up Your Curb Appeal with an Exterior Door
An exterior door in Grape Mist will add an extra level of charm to your home and spruce up your curb appeal. It's a perfect choice for a front door since it's welcoming and will complement the green foliage in your front yard wonderfully.
Coordinating Colors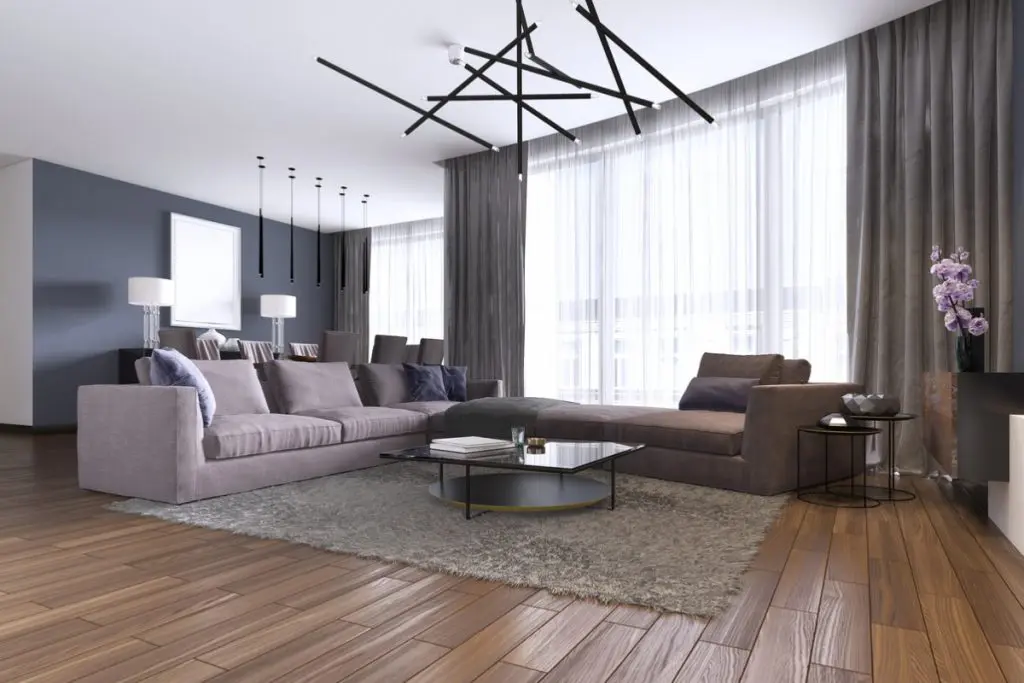 Can Replace Blue in Color Schemes
Because Grape Mist has blue undertones, it can work well with colors that normally pair with blue such as greens, oranges, and warm yellows. That's why it also pairs nicely with dark blues like royal and navy.
Monochromatic Color Schemes
Grape Mist also looks lovely with other shades of purple, adding even more depth to a space. Mixing Grape Mist with darker shades of purple like orchid creates a strong regal look. Paired with lavender, this color creates a look that's timelessly elegant.
Neutral Tones
If you want to keep things sophisticated, mix Grape Mist with shades of gray and charcoal. For a playful color scheme, mix it with off-whites, natural wood tones, and pink. Try a pink like Rose Colored (SW 6303).
On the walls, this color does a great job highlighting pretty white accents. Ceiling Bright White (SW 7007) and Original White (SW 7077) are fabulous white options to pair with this hue.
In a mainly neutral colored living room, adding accents in Grape Mist can create a space where anyone can feel at ease. It can work as a pleasant pop of color that grabs your attention in a subtle, calm way. There are so many great ways to use purple in your home décor. If you would like more help with the design or redesign of your home, check out our design services.
Book a Color Consultation
Color can turn an ordinary house into an extraordinary home. As professional designers, we can help you determine which shades will work best for your home—inside and out. Contact us to book a color consultation with one of our talented designers today.