How We Transformed 3 Rooms with Home Staging (Before & Afters)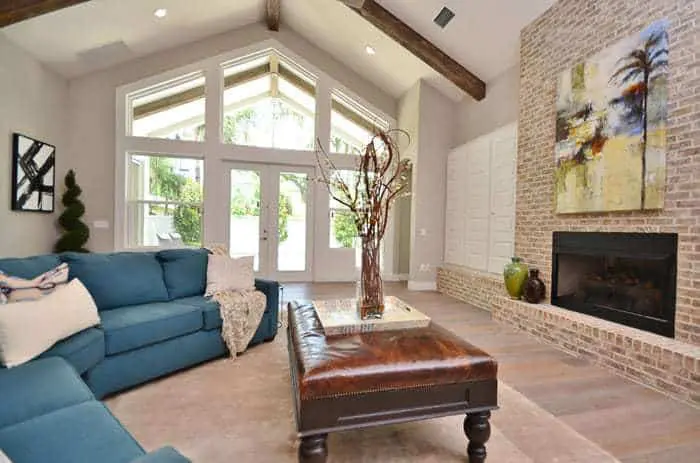 The real estate market is more competitive than ever. Standing out from the competition has never been more challenging or crucial to selling your home, as more and more homes are sitting on the market for months and sometimes, even a year before selling.
That's why many real estate agents and homeowners are turning to home staging, a technique that speaks to a buyer's psychology so effectively that staged homes are selling faster and for more money than ones that are not staged. It makes homes stand out online (where many home buyers do their shopping before deciding to see a home in person) and makes a better impression in person.
Home staging is all about removing unnecessary distractions from a home and highlighting its strongest assets. It is also there to take away the guesswork from buyers so they don't get caught up in any confusion, like how big a room really is, how to arrange the furniture in it, or how to use the space. In today's competitive market, buyers can afford to pass on a home for any of these reasons.
Here are three rooms that we staged with before and after photos and how we used home staging to bring their best features forward:
Home Staging: Before & After
BEFORE
The bones of this family room have a lot going for it – lots of windows, great natural light, a fireplace, built-in shelves, a view onto the pool area, and plenty of room for the family.
But all buyers could see when they walked in was the clutter, oversized furniture, and blocked traffic flow. All of these things made this room feel a lot smaller than it was. Most buyers felt like the room was small and cramped.
The bulky, mismatched furniture crowded the space and made it look like there wasn't enough room for seating. The four different furniture colors crammed in that space, along with all the clutter, broke up the room even further. Not to mention, when you tried to walk through to the great outdoor space, you were impeded by furniture and other items that made it feel even narrower and more cramped.
AFTER
First, we removed all of the clutter. Then, we swapped out the bulky sofa, recliners, and coffee table for lighter, more cohesive furniture and defined the space with a light area rug. This immediately opened up the space and made it feel much larger.
Taking down the curtains emphasized the tall ceilings and pretty, simple décor now draws your eye to the fantastic built-ins and fireplace. There is an easy traffic flow that leads you straight to the outdoor space, which the eye naturally gravitates to now that nothing impedes it.
BEFORE
An empty space automatically looks and feels much smaller than one filled with the right furniture. You might think it would be the opposite, but buyers frequently misjudge the size of a space without furniture as a reference. Many buyers will worry if a king size bed will fit in the space and if it does, how much room they will have left around it.
AFTER
A king-size bed shows buyers that one will fit perfectly in the space and proves just how large the area is around it, while the rug below it helps warm up the room. The console table shows space for a dresser if the buyers have one while leaving the space feeling light and open.
Dressing up the bed with beautiful bedding is a crucial part to staging a bedroom. Not only do you want to show the space that is available, but you also want to bring that sense of elegance and relaxation to the room that buyers are looking for. This small touch will make them feel much more at home there and give them the confidence that they've found their perfect retreat.
BEFORE
This living room is full of gorgeous features – a brick fireplace, wood floors, wood beams, white molding, natural light – but the openness can be very daunting to buyers. How do they arrange the furniture? Where do they put the traffic flow so you can get to the French doors while still having seating around the fireplace? Is there enough room to put their furniture in front of the doors?
These kinds of questions can actually turn buyers off from purchasing a home, regardless of how beautiful the finishes are. If they don't think they can work with the space, they'll pass.
AFTER
A curved sectional and leather ottoman solves all of the buyer's questions in one glance. It offers optimum seating while keeping plenty of room for traffic to flow toward the door. An area rug helps warm up the large space so it feels cozier. Some décor shows how inviting the space can feel despite its loftiness and some colorful accents brings it to life.
As you can see from these three before and after's of home staging, the right staging can make a huge difference in how buyers perceive a home. It can mean the difference between a home sitting on the market for months and getting offers pouring in within days of being listed.
Click here to see some of the amazing statistics on how home staging is selling homes faster and for more money all across the world.