Why You Should Stage Your Home Even When the Market Is HOT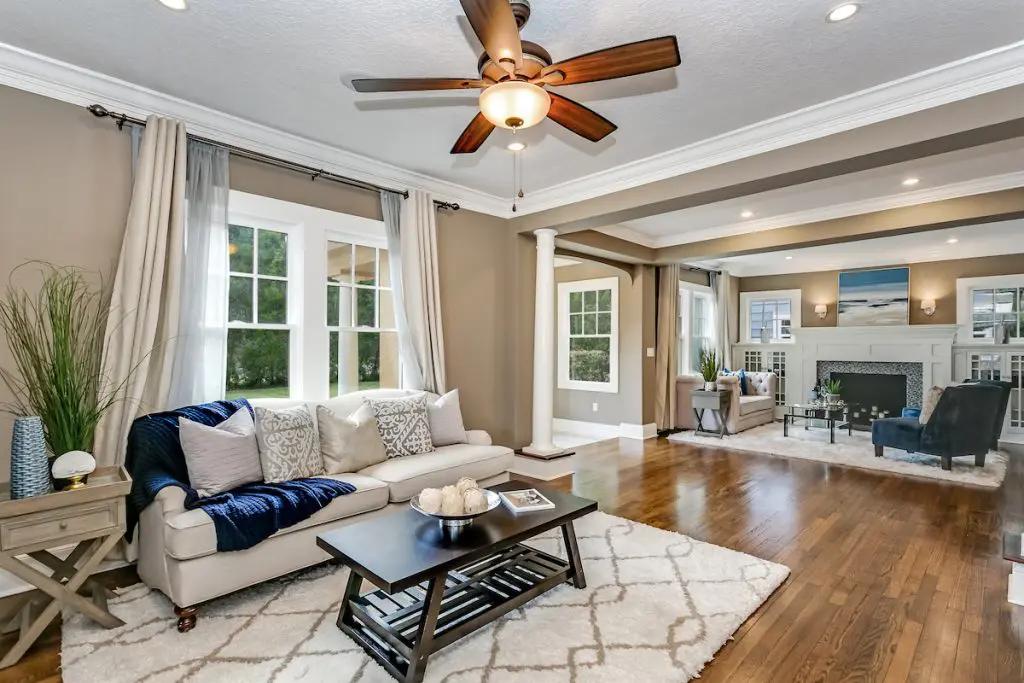 When the housing market is hot, this means inventory is low and there aren't as many homes available for sale. Although you have a greater chance of selling your home "as-is", there are still many benefits to having your home staged. It still helps sell your home for top dollar in a quicker timeframe. Therefore it's best to stage your home even in a hot market.
Buyers Have A Greater Sense of Urgency
When a market is hot, buyers have a greater sense of urgency. This means they have to move quickly and are more easily swayed by first impressions and emotions. Homeowners can use this to their advantage by staging their home. You can also strengthen a buyer's connection to the home by staging for the season in a subtle way. In a hot market, a staged home could attract multiple offers instantly after listing it.
Nowadays, buyers are looking for thoughtfully furnished rooms that help them visualize living in the home. In contrast, keeping your home furnished tailored to your tastes and preferences can make the buyer feel disconnected from the home.
Staged Photos of Your Home Will Attract More Buyers
The process of searching for a home almost always starts with online shopping. This increases the need for staged photos. Great photos can determine whether or not a future buyer will even visit your home.
Many Buyers Expect Homes to Be Staged
Although staging has been popular in higher-priced listings, it has become more commonplace for all segments of the market. Because it has become more common, many buyers expect homes to be staged. In addition, staging has become more accessible. The amount of people offering these services has increased.
Staging Ensures You Will Get the Highest Sale Price in the Quickest Time
According to the 2019 NAR report, sellers see about a 5% return on their investment nationwide. Staged homes have been proven to sell anywhere between 1-17% more than an unstaged home. This could be a difference of a few thousand to tens of thousands of dollars. Sellers who forgo staging can end up leaving a lot of money on the table.
Since staging is proven to sell homes at top dollar, it's beneficial for realtors to recommend staging. Their job is to get their clients the most money for their homes after all. Plus, more money means greater commission. It's a win-win situation for all parties involved.
Why Staging Works
Helps Homes Appear Newer and Move-in Ready
Staging transforms homes and makes them look brand new. It highlights the home's best features and demonstrates the home's potential. It has a big impact on how buyers see your home. The goals of staging are to make the home appear move-in ready and help buyers visualize themselves living in it.
Helps Buyers Feel Confident in Their Purchase
Staging is especially beneficial for open floor plans. Today, many people prefer open floor plans. However, if there is little to no furniture, potential buyers will find it difficult to envision how to place the furniture. This leaves room for the buyer to second-guess your home, which could easily be avoided through staging. The more you make the buyers think, the more uncertain they become about purchasing the home. Staging helps buyers feel more confident in their purchase.
Maximizes Space
Proper staging can make the home appear larger. It's a common misconception that clearing out a room can make it seem bigger, but it actually makes the room appear smaller. On the other end of the spectrum, having too many pieces or oversized furniture can make the rooms feel cramped. Staging can turn a room that appears "too small" to "cozy" in a buyer's mind.
When the market is hot and prices are higher, buyers are less likely to have funds for renovations or repairs. Staging puts less weight on minor renovations or repairs that need to be made. Stagers know the most cost-effective updates or repairs needed to show that your home is well worth the selling price.
Schedule A Home Staging Consultation
The bottom line is regardless of where the home market stands, staging is beneficial for all parties involved. Sellers should stage a home even in a hot market. It helps the seller and realtor get the most money in a shorter timeframe. It also increases the buyer's confidence in the home. This helps them feel great about their purchase and feel as though they got their money's worth. If you have any more questions about home staging or if you're ready to stage your home, our experts would be happy to walk you through the process. Schedule a home staging consultation today!