The 5 Most Important Home Staging Tips for the Kitchen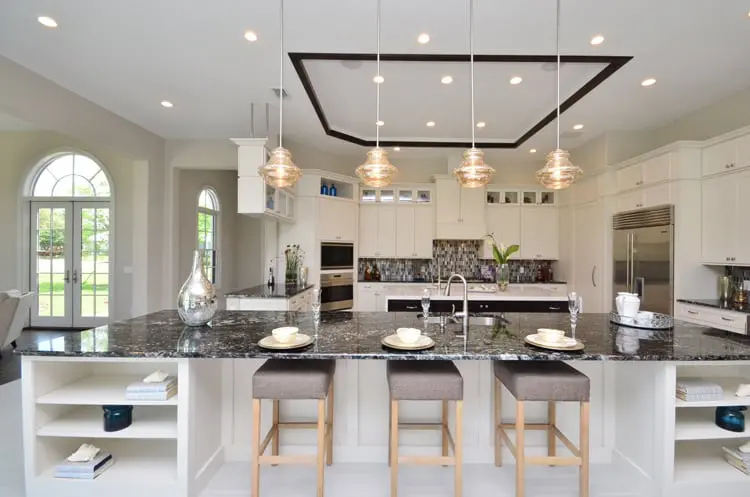 The kitchen is one of the biggest selling points of any home. Home buyers want to fall in love with this space and it can play a major factor in whether they decide to put in an offer or walk away.
Of course, kitchens can be a big turn-off to buyers if they are outdated or unappealing. Most people are looking for a "move-in ready" home and don't want to be burdened with what they think will be a costly renovation down the road. If they are torn between two houses and one has a nice kitchen while the other requires some work, chances are they will be swayed to go with the former.
However, this doesn't necessarily mean you have to invest a lot of money to bring it up to par. Some easy home staging tips could be all you need to make it ready for the competitive real estate market.
Even if your kitchen is beautiful and brand new, there are a few things you can do to make it even more appealing to home buyers. It's not just about the bones of a kitchen – it's also about how a buyer will feel when they walk through it. Chances are, they will tour other beautiful kitchens in the same day, so to set yours apart you need to speak to a buyer's psychology and make the space more inviting.
Here are our favorite kitchen staging tips that are sure to make this room in your home much more appealing to buyers.
The Most Important Kitchen Staging Tips
1) Clear off the countertops.
The #1 thing to do in any kitchen before putting your home on the market is to clear off the countertops. All small appliances, such as a toaster or blender, should be put away in a cabinet. Only a few select pieces of décor should be left out. Buyers love lots of countertop space in the kitchen, so keeping them decluttered will show yours off and make the kitchen feel larger as a whole.
2) Paint the cabinets & replace the hardware.
If your cabinets are in good shape but a little worn down or outdated, a fresh coat of paint can make a HUGE difference. There is no need to spend a lot of money on a costly renovation if the cabinets just need a little TLC. Paint them a neutral such as white, beige or gray to match your countertops. If your countertops are outdated or in bad condition, as well, then it would be smart to invest in some new ones. You can often find great deals on granite slabs if you shop around. To finish it off, switch out the old hardware with some pretty new doorknobs and it will feel like you have a brand new kitchen for the fraction of the cost of a full renovation.
3) Bring in some colorful accents.
A few simple pieces of décor can give your kitchen character, make it feel more inviting, and help it look newer by providing some style and contrast. It doesn't take much since you want to keep a decluttered look, so less is more in this scenario. Some of our favorite kitchen staging décor ideas are a book stand with an open cookbook set in it, some fresh flowers in a pretty vase, or some apothecary jars filled with textured materials such as beans or noodles.
4) Update the lighting.
A lot of older houses have outdated lighting fixtures in the kitchen. Fluorescent lights went out decades ago, so if you have those or other old-fashioned fixtures in your kitchen, it would be wise to switch them out to more contemporary or classic choices. It will instantly make the kitchen feel newer and buyers will certainly notice. Stay away from bulbs that cast a yellow glow on the space, as well. Stick with daylight-style bulbs that will make the space feel cleaner and more open.
5) Set the island/bar.
If you have a large island or bar area in your kitchen where you have bar stools set up, put out place settings for each seat to set the stage. This will draw attention to the great selling feature and make the space feel more inviting. You can also take this opportunity to bring a pop of color into the space by choosing a colorful placemat or charger for the setting and placing white dishes on top. It doesn't have to be extravagant to look chic.
To get even more tips on staging a kitchen, watch Megan's free Home Staging Webinar: Kitchen Staging!