Staging One of the Largest Homes in America: Versailles Mansion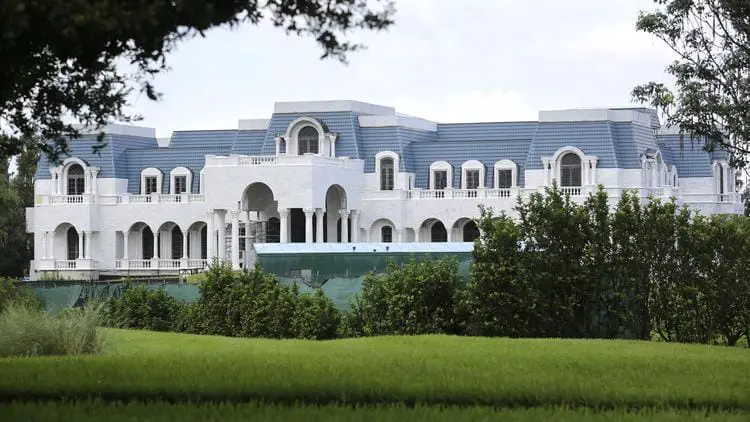 One of the largest privately-owned homes in America resides in Windermere, Florida. David and Jackie Siegel of Orlando-based Westgate Resorts began construction on it 2004 with the Palace of Versailles in France as their inspiration. However, in 2009 when it was only 60% complete, they listed the incredible mansion on the market.
It has since been removed from the market and the Siegels are excited to complete the project in the near future. While it was on the market for that short period of time, they called in Megan Morris of MHM Professional Staging to help buyers see the potential in the unfinished property.
Though the manor was impressive even in its unfinished state, it was still challenging for buyers to get a true scope of what was possible. A home under construction can seem daunting to buyers and give them the impression that they are taking on a long to-do list. In reality, the home was a lot closer to completion than it appeared.
To communicate this, Megan put out displays of concept art and renderings so buyers could see what the finished project could look like. It showed the architecture and details in what could eventually be their exquisite finished state.
Megan also staged many of the rooms with furniture to identify what each space would be used for, so buyers would know what was a living area, dining room, bedroom, and so on. She also warmed up the steel-filled space with beautiful area rugs and vignettes.
While this home is unique in its size and grandeur, the same staging principles applied to it that apply to any other home on the market. Home staging helps buyers imagine what is possible in a home. It brings the lifestyle to life in front of their eyes so they develop an immediate emotional reaction and desire to move in.
Check out the video to see inside the Versailles Mansion and hear from Megan what the process was like to stage it.