5 Questions to Consider Before Staging Your Home
If you're trying to sell your home quickly and for the most money, it's always best to consider staging your home. A staged home always tends to sell significantly faster than an unstaged home. But before staging your home, there are some things that are helpful to consider. We've gathered a list of questions you should ask yourself before staging your home.
How Does Your Home Look through the Eyes of a Buyer?
When it's time to move out of your home, it's difficult to see it as anything else but your home. However, in order to sell it for the highest price possible, it's best to stop viewing it as a home and start viewing it as a commodity instead. Evaluate your home through the eyes of a buyer.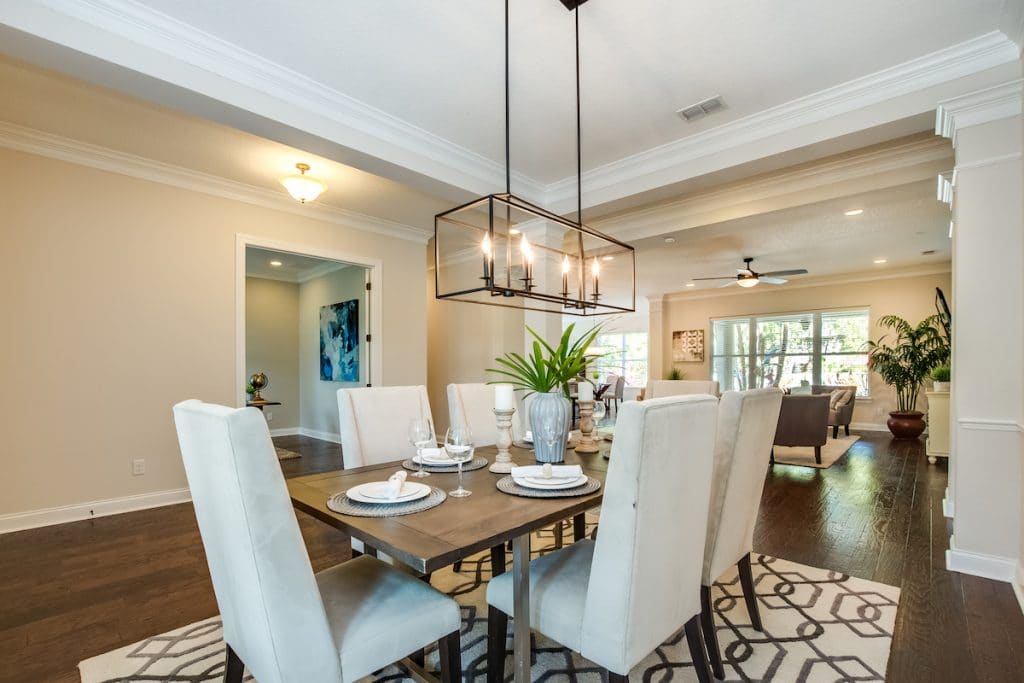 You can do this by taking a lot of pictures of your home. Start from the outside and take pictures as if you were taking a tour of your own home. Take a picture of the first glimpse of each room. Also, take a picture as you leave each room to see where the buyers' eyes will lead.
Once you take your pictures, view them in the order they will be toured. While looking at the pictures, try to anticipate how buyers will respond. What message does each photo give off?
What Changes Do You Need to Make?
When viewing the photos, ask yourself if there are any changes that will make your home more appealing. Are there any repairs that need to be made? Is there anything that looks outdated that can be replaced?
What Features Can You Highlight?
While looking at the photos of your home take note of your home's best features you see in each picture. You'll want to make sure to highlight these features when staging. Don't forget to also consider things that might turn a buyer off. Does a room feel a little too small? There are things you can do to make it appear bigger like using mirrors and avoiding bulky furniture.
What Emotions Do You Want Buyers to Feel?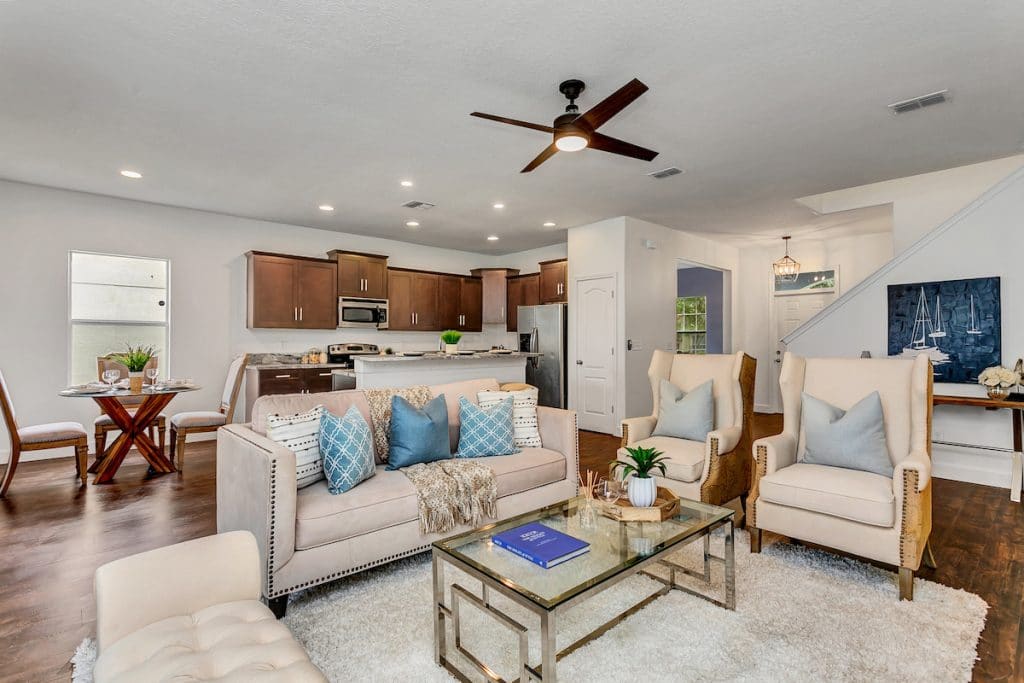 Emotions play a huge role in decision-making. How buyers feel when they view your home will greatly influence whether or not they will purchase. You want your home to give off the feeling of ease, abundance, newness, and comfort. You want potential buyers to feel relaxed as they view your home. You can achieve this by making your home feel organized, spacious, and exciting. Overall, your home should feel warm and welcoming.
Consider the emotions you want buyers to experience in each room. The kitchen should feel functional and organized. It should give off the message that meal preparation is easy and enjoyable. Bedrooms should invoke feelings of relaxation, refuge, and possibly romance.
In What Ways Can You Strategically Leave the Best First Impression?
You don't get a second chance to leave a first impression, so keep this in mind as you plan out your staging. Creating a great first impression is in the details. You should have an average of 25-35 elements that work together to leave the best first impression.
Some very important factors in leaving the best first impression are curb appeal and the entryway. Make sure your mailbox is in great condition. Consider pressure washing the exterior of your home and driveway if needed. Place a new welcome mat at the front door and consider putting potted plants around the door as well.
Schedule A Home Staging Consultation
Once you ask yourself these questions, it's time to start staging your home. Want to really nail it and avoid having your home on the market too long? Consider hiring a professional staging company like MHM Professional Staging. Our trained professionals will do everything we can to help make your home irresistible to buyers. Request a home staging consultation today!