How to Make Your Home Smell Fantastic for Showings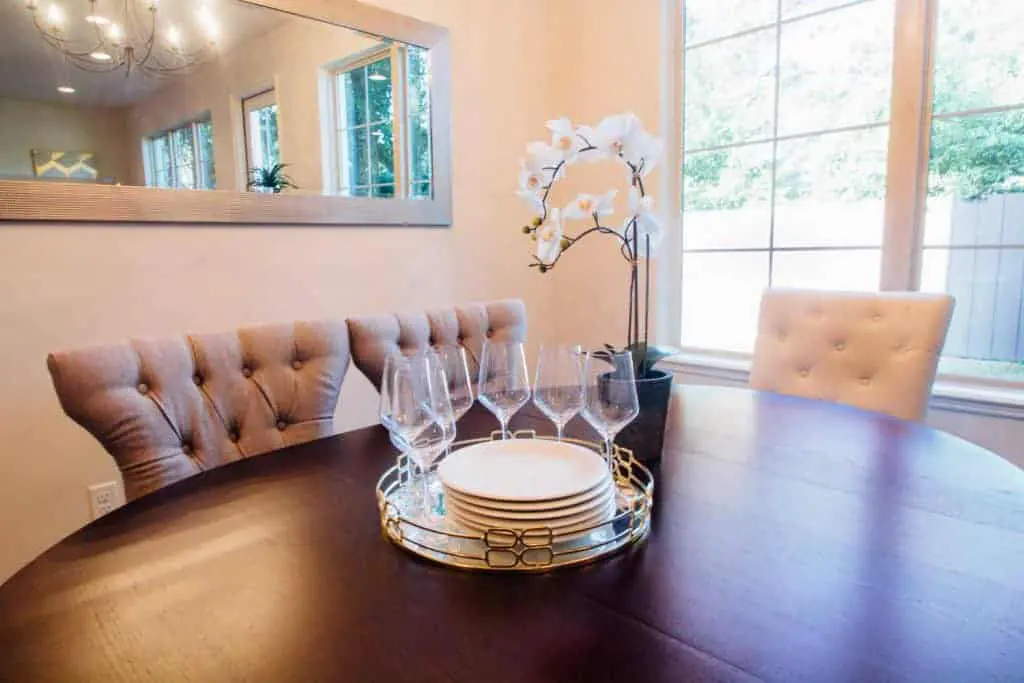 When selling a home, it's important to put its absolute best face forward in every aspect. A home should engage almost all of the senses. This means it should not only look beautiful and feel comfortable, but it should also smell great.
Even the most beautiful home can have buyers looking for the door if the smell is unpleasant. You should never underestimate the power of scent. If you've ever walked into a home that smelt of tobacco, pets or mildew or that simply smelled "funky," then you know how uncomfortable it can be to stay there for any length of time. You definitely don't want to have buyers rushing out the door for this reason. Not only will it make them question the maintenance of the home, but they are also likely to miss what the home actually offers because they are so distracted by the odor.
As homeowners, we usually become "nose-blind" to how our homes really smell. Most homes have their own unique scent, so the tips in this post on making a home smell better apply to everyone. Follow them to ensure buyers will be impressed.
Tips to Make Your Home Smell Better When Selling
1) Start with a deep, thorough cleaning.
The first step is to give your home a deep, thorough cleaning before it goes on the market. Even the cleanest homes can benefit from a cleaning that goes beyond the everyday tasks. This means steaming the floors, shampooing the carpets, cleaning behind and under large appliances, washing the vents, and so on. If you have pets and/or kids, make sure to also clean the furniture. A deep clean will attribute to a much better scent throughout the home.
We strongly recommend hiring a professional cleaning crew to come in because they will be sure to get all the hard-to-reach places and use professional-grade products to do it. However, if you're up for tackling the challenge yourself, check out our post on the most commonly overlooked cleaning spots to make sure you don't miss anything.
2) Open the windows.
Airing your out home is an easy way to make your home instantly smell fresher. If you're selling during the summer or winter, you don't have to leave them open all day. Open them up for at least thirty minutes to an hour once a day to clear out any mustiness. Nothing beats the clean smell of the outdoors.
3) Bake cookies.
Cookies fill a home with a wonderful scent that makes it feel that much more inviting. As a bonus, it will also draw buyers' imaginations to the idea of baking in the kitchen and entertaining for the holidays, which are things that will make them feel more attached to the home. Finish baking the cookies at least an hour before a showing or open house, though, so the scent is subtle rather than distracting.
4) Burn a candle.
Candles also do a great job of filling a home with a pleasant scent. As a bonus, they provide some ambiance that will make your home look and feel warmer and more inviting. Depending on the size of your home, one may be enough as the scents usually travel quite far. Test it out before your first showing to see where the scent ends and place candles out accordingly. Stick with one scent throughout the home that is subtle and not too strong, as you don't want to give people a headache as they tour your home. A nice linen or vanilla scent is typically a good choice. Just make sure you snuff them out before you leave the house; the scent will still remain for a few hours after you're gone during showings.
Be sure to follow tips #1 and #2 no matter what. Making a home smell better is an important part of getting your home ready for sale, so these home staging tips will help yours impress buyers' every sense!