How to Make Small Spaces Look Bigger with Staging
Maximizing space is a key goal when it comes to staging and selling homes. However, it can seem a little more challenging and sometimes intimidating when working with smaller spaces. That's why we're sharing some tips and tricks on how to make small spaces look bigger. We'll also be sharing what to avoid in small spaces.
Avoid Clutter
Less Is More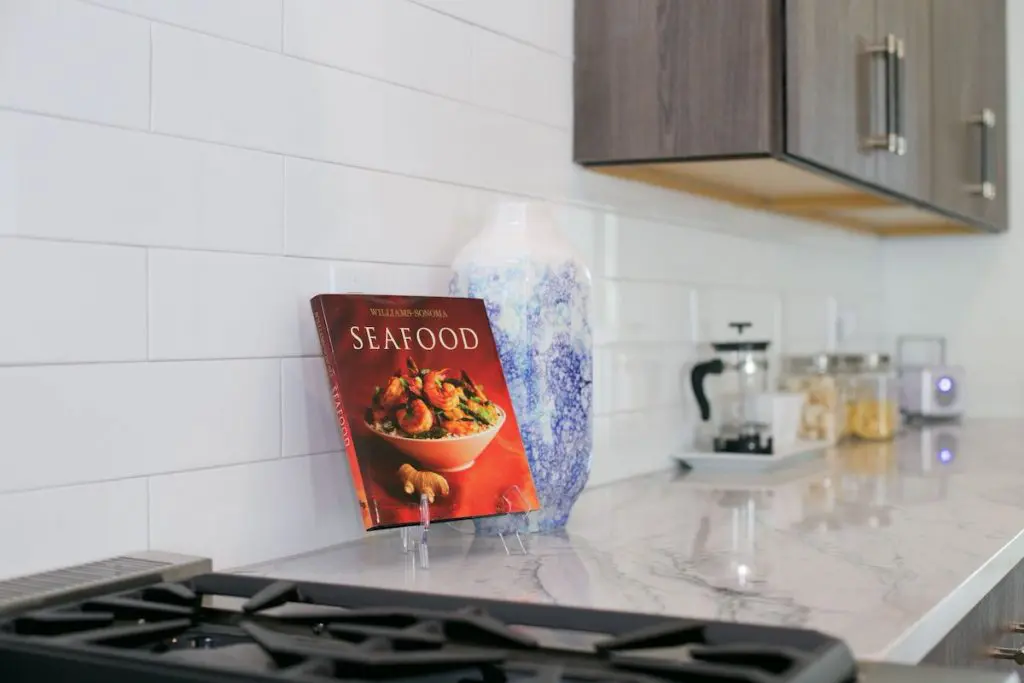 When it comes to small spaces, less is more. Don't put too many items on surfaces to avoid clutter. Ideas of simple things to include on your countertops are a bowl of fruit, a cookbook, or a couple plants.
Keep an Open Layout
Another way to avoid clutter is by keeping an open layout. This helps rooms appear more spacious. Avoid blocking traffic patterns and keep hallways clear.
Give Each Room a Clear Purpose
A small room can look cluttered if it tries to serve more than one purpose. To avoid this, make sure each room has a clear purpose. For instance, if your living room is also a playroom, move the toys into the kids' bedrooms until your home is sold.
Don't Overstuff Your Shelves
Keep all areas of a room free of clutter including your shelves. Place only a few items on each shelf in your closet, pantry, and built-ins. You don't want them to look too stuffed.
Select the Right Furniture
Size Matters
Choose furniture that is more streamlined as opposed to bulky. Select shorter furniture. Shorter furniture will make the walls look bigger, making the room look bigger, too.
Use Transparent Furniture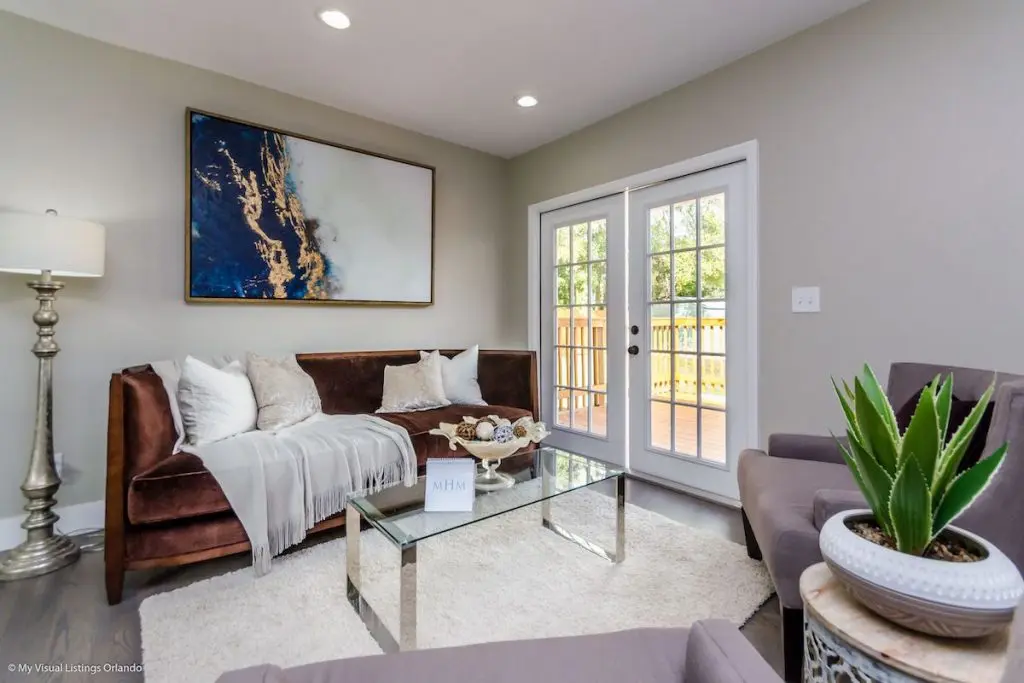 There is no better way to create the illusion of more space than with transparent furniture. Consider using glass tabletops and lucite chairs to trick the eye. The more floor space you can see, the bigger the room will appear.
Choose Multi-functional Furniture
Since space is limited, it's best to select furniture pieces that serve multiple purposes. For instance, choose a desk that has built-in shelving or storage. You can also use an ottoman that doubles as a coffee table.
Stick with a Few Large Pieces
You can maximize a small space by sticking with larger furniture pieces rather than having many small pieces. Having many small pieces will cause a small space to look cramped. Fewer pieces will make it feel more comfortable.
Pick the Right Colors
Choose Light Colors
Light colors are perfect for making spaces feel open and airy. On the contrary, dark colors absorb light, making a space appear smaller. You can choose one dark accent piece or accent wall but leave everything else light.
Stick with a Monochromatic Color Scheme
A monochromatic color scheme is the best option for a smaller room. Choosing contrasting colors will break up the room and make it appear even smaller. Coordinate wall and furniture colors. Matching the furniture with the wall colors will create a space that's well blended. A well-blended space is easier on the eyes and gives the illusion of a larger room.
More Tips
Stay Away from Bold Prints
Neutral colors work best in small spaces. Bold prints are heavy on the eyes and can, therefore, make a room appear smaller. Add more dimension and visual interest to the space by adding textures instead.
Use Reflective Surfaces
Using reflective surfaces helps make a space look bigger since they reflect the room and light. This can be achieved by placing a large framed mirror in a room. Not only does it make the room look bigger, but it can also serve as a beautiful, decorative piece. For a less traditional solution, try a reflective coffee table or glass console.
Move Your Couch and End Tables Away from the Wall
It may seem counterintuitive to move your couch and end tables away from the wall to make a room look bigger, but it works. It draws less attention to where your walls end and uses negative space to your advantage.
Remove or Open Curtains to Let in More Light
The more light a space has, the bigger it looks. To let in the most light, remove curtains or keep them open. In addition, choose curtains that are lightweight instead of heavy. Fill in any dark corners with light.
Stage Your Home with MHM Professional Staging
It's amazing how well these tips and tricks can really transform small spaces. If you're planning to sell your home and need help staging, don't hesitate to call the professionals at MHM Professional Staging. Our team has decades of staging experience and are trained experts on selling homes for top dollar. Request a home staging consultation today »