Help Buyers Fall in Love with Your Home This Autumn
Today marks the official first day of autumn — a season known for crisp and refreshing weather. It evokes feelings of warmth and coziness. It's the perfect opportunity to capture the essence of autumn in your home which can help you appeal to your market on an emotional level. Incorporating autumn into your staging will help buyers fall in love with your home.
Curb Appeal
Remember, the first thing future buyers see when they drive up to your home is the curb appeal. You'll want to make sure your lawn and landscape are well-maintained. During autumn, there will be more fallen leaves than normal. Be sure to keep leaves swept to help create a lasting first impression.
Decorating Your Porch for Autumn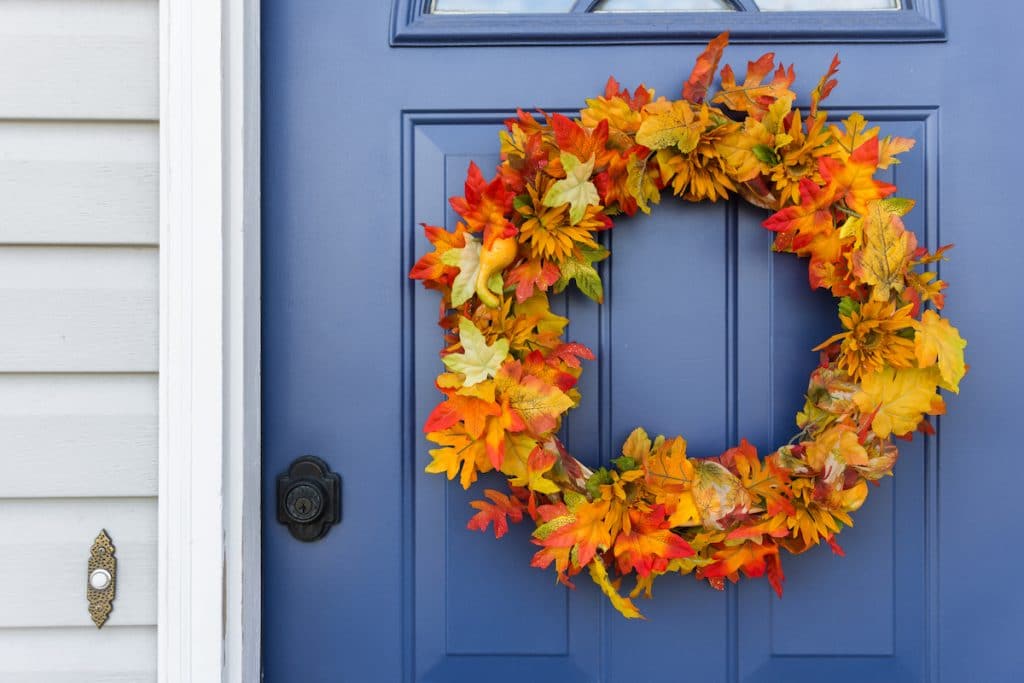 When incorporating the autumn season into your home, why not start with the front porch? It will set the tone right away and provide a first impression that's extra welcoming. One way you can decorate your front porch for autumn is through an autumn-themed welcome mat. You can also layer your welcome mat on top of a larger mat with a buffalo check pattern. Make your front door more inviting by adding a rustic or colorful wreath.
If you have porch furniture, decorate with accent pillows in autumn colors and/or patterns. Add in some blankets to make the space feel warm and cozy. Fill the space with autumn foliage. You can place seasonal flowers in beautiful pots or rustic baskets. You can also place pumpkins around your entryway. Just don't overdo it.
Inside Your Home
When the weather gets cooler, make sure to keep your home at a warm and comfortable temperature when you are showing it to future buyers. Inside your home, you can capture the essence of autumn by adding scents like pumpkin, cinnamon, and baked goods. You can choose autumn scented candles, plug-ins, or spray fragrances.
Don't Get Too Festive
When staging your home, you don't want it to look too festive with holiday decorations. Stay away from heavily decorating for Halloween or Thanksgiving. You want your potential buyers' focus to be on your home, not the decorations.
You can remind potential buyers of the holidays in more subtle ways. For example, it's a great idea to make your table settings more elaborate than usual. It can make them think of enjoying family meals during the holidays.
Implement Autumn Colors
Implementing autumn colors is a great way to decorate your home for autumn without getting too festive when trying to sell your home. Yellow, reds, and oranges are amongst the more obvious choices. Orange is an energizing and rejuvenating color. Opt for darker or burnt oranges when staging your home for autumn.
Greens are perfect for an autumn color palette. It's a tranquil color with an earthy feel. For a subtle look, subdued green is best. Emerald works for a more glamorous look. Dark blue is an excellent contrast to add to your autumn palette that adds elegance. Adding dark purple is another unexpected choice that brings glamour.
Brown is perfect for creating a warm and rustic feel. It can serve as a cozy base for colorful accents. Even without other colors, different shades of brown can create an interesting space.
Decorating Outdoor Areas
You want your outdoor areas to feel just as warm and inviting. Decorate with cozy textiles and throws. Use autumn colors and patterns like buffalo check. Area rugs can also add warmth to outdoor spaces. In addition, stacks of wood can enhance the ambiance of autumn. It can really help the buyer visualize staying warm in your home.
When staging your home, don't forget about the bathrooms. Check out this post for bathroom staging tips.
Schedule a Home Staging Consultation
Selling your home during the autumn gives you the advantage of playing up the warmth and coziness in your home to match the season. If you use the season to your full advantage, you can make buyers fall in love with your home. If you need help from experts to sell your home for top dollar this season, be sure to schedule a home staging consultation.