7 Home Staging Tips for Rental Properties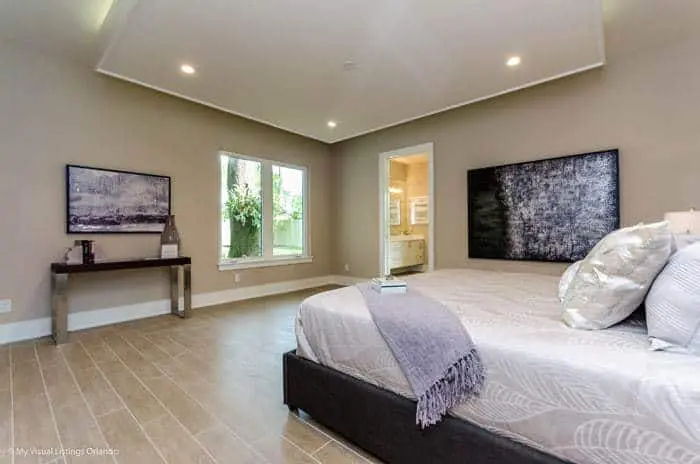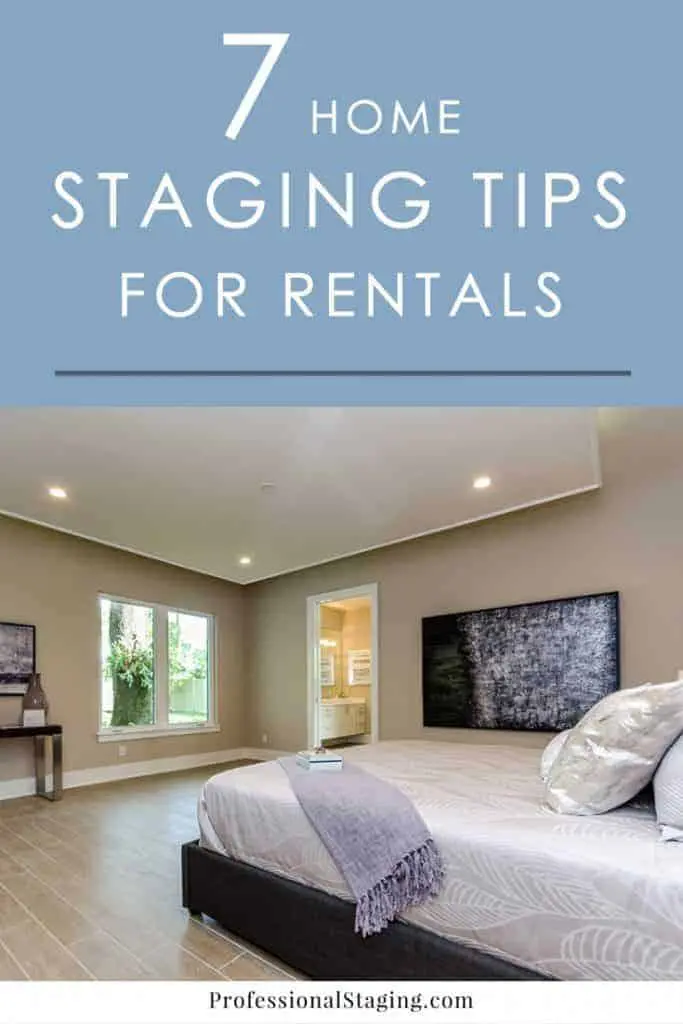 Home staging has great benefits for homeowners that are trying to sell their homes faster and for top dollar, but it can be just as helpful to landlords trying to rent out their properties.
Rental staging will set your property apart from the competition, inspire confidence in potential tenants, and help you attract the right ones. A small investment in rental staging can keep your income property from sitting empty for too long, so it's making you money rather than losing it.
Whether you have a long-term or short-term rental property, these home staging tips for rentals will help you keep it filled longer and for the rent it deserves.
Home Staging Tips for Rentals
1. Keep everything polished and fresh
One thing that will immediately make renters weary of a rental property are signs of past tenants. If the property has scuff marks on the floors and baseboards, holes or damages in the walls, and generally feels "used," they'll instantly be turned off.
After every tenant leaves, do a deep cleaning of the property and make any repairs to the walls, floors, ceilings, and other elements. Touch up paint and make sure everything is in working order. Outside, make sure the area around the front door and the door itself is in good shape, and that the plants and grass look healthy.
2. Decorate with a neutral palette and pops of color
Rental properties with a neutral palette are more well-received than ones with bold or specific décor. Though your tenants won't own the place, they will still want the opportunity to personalize it with their own décor. Even if the furnishings you stage it with won't remain there while it's occupied, it's still important to stage it in a way that will appeal for a large number of renters.
Stick with a neutral palette and use accents of color to give it some character. This will make it look much more appealing and inviting to renters.
3. Give each space a clear identity
Let renters see how useful each space can be by showing how they could take advantage of it. For example: place a desk and office chair in the nook by the window to show how it can serve as a home office. Place bar stools at the kitchen bar with some place settings to show how they can dine and entertain there. Place a small table and a couple of chairs on the balcony to show that it is big enough for use.
Renters can misjudge the size of a space and overlook opportunities. By staging the home with these ideas already there, you're opening up their imaginations and letting them see the true possibilities.
4. Keep it open and clutter-free
Too much furniture and small accessories can make a space feel much smaller and more closed-in than it really is. When staging a rental, it's important to use only some key pieces of furniture that suit each room. Bulky furniture, for example, will instantly make a space feel very tight and confined, so stick with furniture that has a lighter build.
The rest of the décor should be simple and sparing, as too much of it will read like clutter. If you're currently living there, make sure all of your personal items are hidden away and put away small kitchen utilities, like a toaster or coffee maker, in a cabinet so the countertops are clear.
5. Add comfortable details
The details can be the thing that sets your rental apart from others. Hang up a couple of white robes in the bathroom, set up some mugs and coffee on a tray in the kitchen, place a caddy over the tub for someone to place a book and a drink on, and set the dining room table and/or kitchen bar. All of these things are small details that can have a big impact on making renters feel at home.
6. Make it luxurious
Other details that can set your rental apart are luxurious elements like nice white bedding, fresh white towels in the bathrooms, a high-quality bath mat by the shower, and other amenities that will create a sense of luxury throughout the rental. This will give renters a higher perceived value of the property and make it more attractive overall.
7. Embrace the location
For short-term rentals especially, it's smart to add elements to the décor that remind renters where they are. If your rental is on or near the beach, for example, include a few coastal elements throughout the home. If it's near a lake, you can include a beautiful painting of a lake as wall art or if it's near the mountains, include some rustic touches. You don't necessarily want to "theme" the rental too much, but a few subtle things will create more of an experience for renters.
For more home staging tips for renters and homeowners alike, click here to check out Megan's free Home Staging Webinar.