Open House or Private Showings? How to Sell Your Home Fast
If you're getting ready to sell your home, you may be wondering which option is the best way to sell it fast. What the pros and cons are of holding an open house vs. private showings? We'll dive deeper into these topics to help you determine which option is best for you.
Who Usually Attends Open Houses?
You may want to know if serious buyers attend open houses. Although it's possible, most serious buyers work with real estate agents. Serious buyers typically see a house before an open house is held. Sometimes agents don't offer showings before an open house, but this usually only happens in a seller's market and is not common. Open houses don't normally draw in large turnouts unless it is in an extremely popular neighborhood or nearby busy streets.
Find out why you should stage your home even when the market is hot.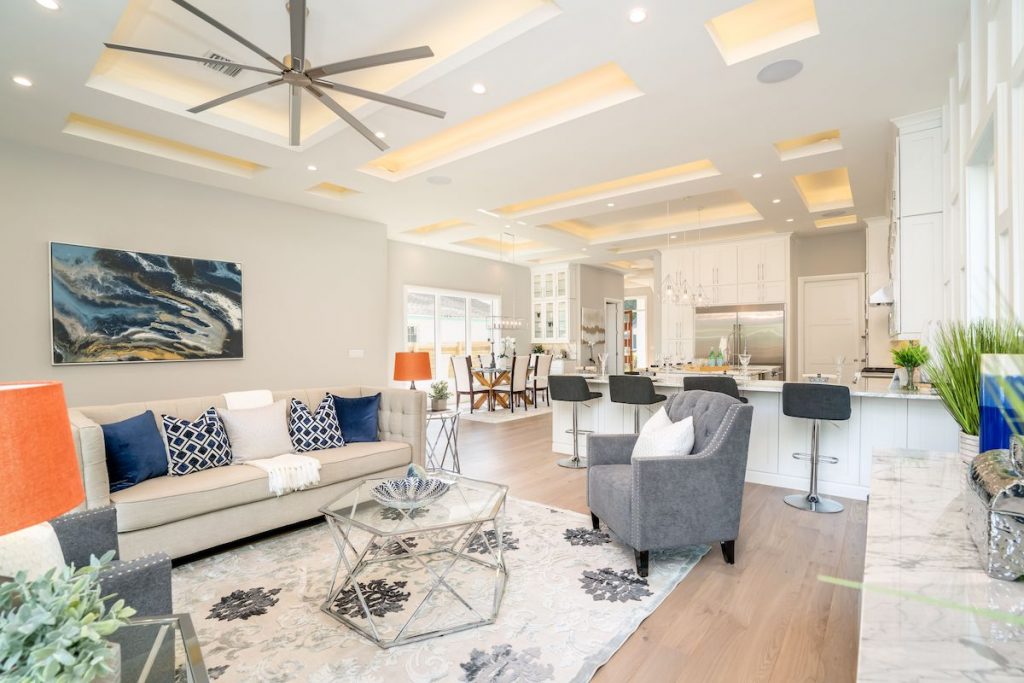 Open house attendees are often people who live close by and want to check out the neighborhood. Many attendees are just curious and aren't necessarily in the market to buy a home. It's common for first-time homebuyers to attend open houses. They are generally trying to get a feel for different neighborhoods and deciding what they want in a house. Other agents may attend open houses to see how the home was set up. They also may be looking at the home on behalf of their own clients.
Open houses are most beneficial to real estate agents. Holding an open house makes the seller happy. It can also be a way for agents to build their business. They often use open houses as an opportunity to create relationships with people who may be homebuyers in the future. In addition, agents can find out if any neighbors might be interested in selling their own homes.
The Benefits of An Open House
One benefit to an open house is that buyers can hear each other's questions. But this can also be a drawback if anyone points out any flaws in the home. Another benefit is that it creates a sense of urgency since buyers can see that other people are also interested in the home. A study of the National Association of Realtors shows that homes that hold open houses sell for $9,000 more on average and spend about a week less on the market. Although it can increase demand, there is no proven connection between an open house event and sales.
The Benefits of Private Showings
Most of the time, only serious buyers attend private showings. One benefit is that they are more personal and there is a greater likelihood that they lead to a sale. Agents and sellers have a better chance of getting to know the potential buyers and what their needs are. Private showings are also ideal right now since they are COVID-friendly.
Although it's easier to social distance during private showings, there are still extra measures that you should take. To help minimize the risk of COVID-19 and keep everyone safe, make sure to thoroughly clean and disinfect your home between every showing. Have hand sanitizer readily available to everyone who enters your home. You may also consider keyless entries that can be remotely locked and unlocked so buyers and agents can view the home without your presence.
Staging Is a Surefire Way to Sell Your Home Fast
So, which is better: open house vs. private showings? The truth is both can be great tools for attracting buyers and each has their own benefits. Whether you decide to host an open house or private showings, staging can always help! It's a proven way to sell your home faster and for more money. Request a home staging consultation.