Has Your Home Been on the Market Too Long?
Listing your home for sale can be an exciting time. You may be getting ready for a fresh start in a new home. Moving to a new home has its own expenses so the sooner you can sell your old home, the better. However, if you are starting to think your home has been on the market too long, there may be some action steps you need to take. We'll help you determine if your home has been on the market too long and what you can do about it.
When you first listed your home on the market, you may have gotten a flurry of inquiries which is normal. Then it eventually slows down to a steady pace. But if you haven't had any showings for weeks, chances are your home has been on the market for too long. If this is the case, consider the following tips.
Reevaluate the Price of Your Home
One reason your home might still be on the market is that it's priced too high. Your house should be priced competitively with other homes in the market. Be willing to negotiate the price so your home doesn't stay on the market too long.
The longer your home is on the market, the less attractive it becomes. Potential buyers start to wonder what is wrong with the house and why it hasn't sold. Most real estate agents consider a listing stale after 90 days. Often, the property ends up getting less money when it finally does sell.
Update Your Home
If your home has been sitting on the market for too long, it might need an update. Consider anything in your home that might be outdated. Does your home have any missing features homebuyers expect? Do inspection reports seem too daunting for potential buyers? Consider getting them fixed.
Another way to upgrade your home is to incorporate modern elements like natural wood. Wood adds a wonderful contrast to neutral colors. You can add this element through wooden furniture or wooden accessories.
Make sure your home doesn't have any outdated wallpaper. Wallpaper isn't a bad thing as long as the design is subtle and versatile. Also, make sure your walls are painted in neutral colors to appeal to a wider audience.
Evaluate Your Marketing
Are you marketing your home properly? Are the photos you are using for your home listing exceptional? It helps if they are professional and showcase your home without clutter. The more professional photos you can share of your home, the better. Show professional photos of the front of your home as well as multiple exterior shots. In these photos, it's imperative that your curb appeal is on point. If you have a large front or backyard, a patio, or a pool, they should all be professionally photographed as well.
Stage Your Home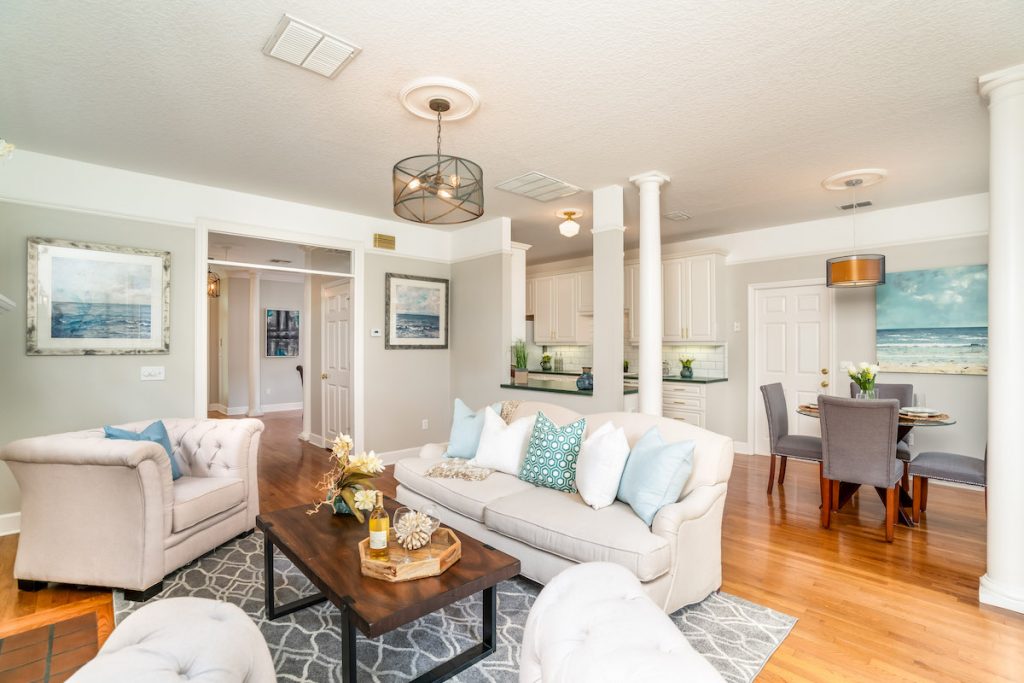 Is your home presented in the best light through staging? Staging helps potential buyers picture themselves living in your home. That's why it's important that your home is staged both for photos online and showings in person. Staging is the best way to make your home feel warm and welcoming.
The way you stage your furniture pieces is also important. You want to make sure it's staged in a way that's inviting and eases movement throughout your home. If you stage your home incorrectly, it can make your home feel awkward which is the last thing you want when you're trying to sell it.
Schedule a Home Staging Consultation
If your home has been on the market too long, you might need a professional eye to make sure your home is staged to sell. Consider hiring a professional staging company like MHM Professional Staging. Our team has an excellent track record of selling homes quickly and for the most money. Request a consultation today.