Curb Appeal Dos and Don'ts When Selling Your Home
When it comes to selling a home, creating a positive first impression is vital. That's why paying attention to your home's curb appeal is so important. Curb appeal is essentially what your home looks like from the curb. It has a huge impact on a potential buyer's first impression. Most buyers form an attitude about a home within the first 15 seconds. That's not a lot of time. This impression can determine whether a future buyer even wants to come inside a home. You don't want to leave the visual work up to the buyer's imagination. Your home is a product and you can think of the curb appeal as part of the packaging.
A good tip is to look at your home from the curb and visualize it as if you were the buyer. See what stands out or what needs to be fixed and rearranged. To help out, we've gathered a list of curb appeal dos and don'ts. Use these tips to package your home in a way that leaves a lasting impression. Get ready to make buyers excited to see what the rest of the home has to offer.
Curb Appeal Dos
Keep Your Landscaping on Point
Trees and bushes around your home should enhance and highlight your home rather than hide it. Make sure trees and bushes are well-trimmed. Get rid of any dead trees. Your lawn should be freshly mowed, trimmed, and edged. An unkempt lawn is unattractive to potential buyers. Fill in any bare spots in your lawn to prevent it from looking patchy. A well-maintained, show-ready lawn will send the message that the home is also in great shape. If your landscaping and lawn aren't up to par, potential buyers will be calculating how much it would cost to fix. This is not what you want them to be thinking about before they even enter the home.
Add Some Color
It can be a good idea to add some color to your lawn. You can do this by placing potted plants by your front door. Pots of geraniums or other flowers will create a bright, fresh, and inviting environment. You can also plant annuals along the walkways like begonias or impatiens. As a nice finishing touch, hang a flowering plant at eye level.
Pressure Wash
The exterior of your house should be immaculate. A good pressure wash will get rid of any dirt, grime, or mold. You'll also want to pressure wash your driveway and patio to keep them spotless. If you have a black-top driveway, put a fresh coat of sealant.
After you pressure wash the exterior of your home, you may notice faded or chipped paint. We recommend freshening it up with more paint. If your paint color is outdated, you may want to update it. MHM Professional Staging offers color consultations and can help you choose a color that appeals to most buyers. Paying attention to these details will make your home shine.
Request a color consultation for your home today »
Pay Special Attention to Entryway and Front Door
The entryway and front door are the last things future buyers see before entering the home. Set yourself up for success by paying extra attention to this area. Make sure the area is free of debris, cobwebs, and dirt. Front door handles and fixtures should be clean or updated. Bonus points if you freshly stain or paint your front door. A new welcome mat is the icing on the cake. A black one with simple scroll designs is a great choice.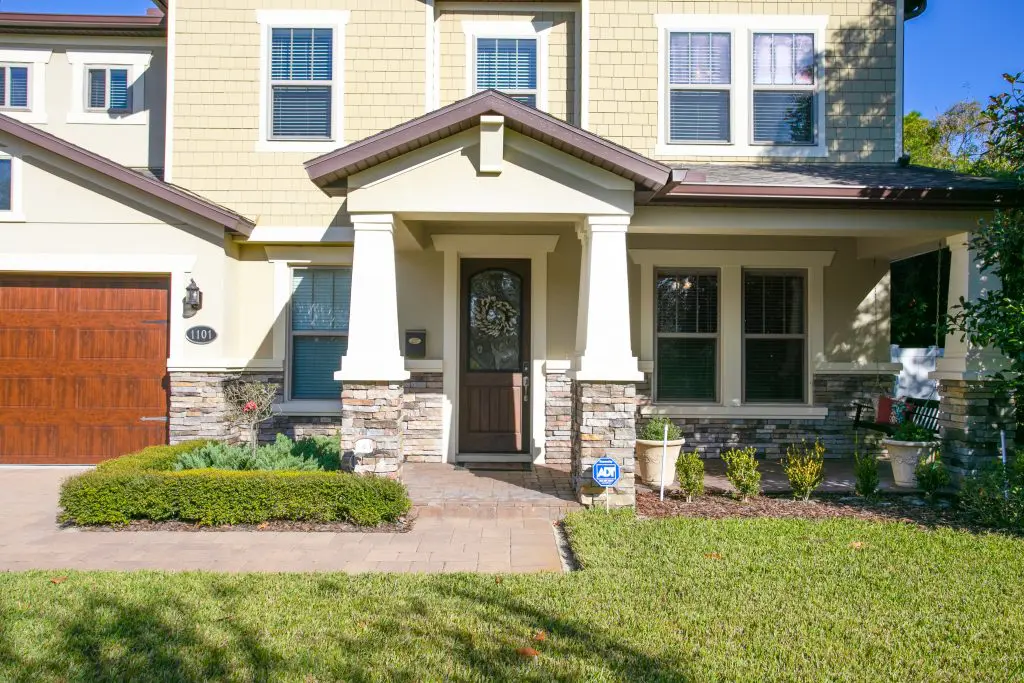 Pay Attention to Lighting
Someone who is serious about buying a home will want to know what the home looks like at night as well as during the day. The home should look just as appealing at night. We recommend stringing low voltage lighting along the driveway, sidewalks, and landscaping elements. You can add are a decorative street light or an attractive light fixture for the front porch. Sufficient lighting will also help the home appear safe. Remember that you're selling the lifestyle more than you are selling the home. If your lights have dimmers, dim lights in the main area of the house to create a nice glow.
Curb Appeal Don'ts
Forget About the Roof and Gutters
A clean roof and gutters give the impression that the whole house is well maintained. Ensure these areas are free of debris and remove any moss or algae growth. Reattach loose gutters.
Forget About the Mailbox
Details matter. Your mailbox is one of the first things potential buyers see. If it's not picture-perfect, replace or repaint it.
Overdo it with Ornaments
Although curb appeal is important, there are ways you can overdo it. One way is by having too many ornaments in your yard. Ornaments can include potted flowers, planters, and statues. Too many of them can make your yard look cluttered. They are often too personalized and do not appeal to everyone, taking away from your curb appeal. Keep it simple with a single birdbath or bird feeder.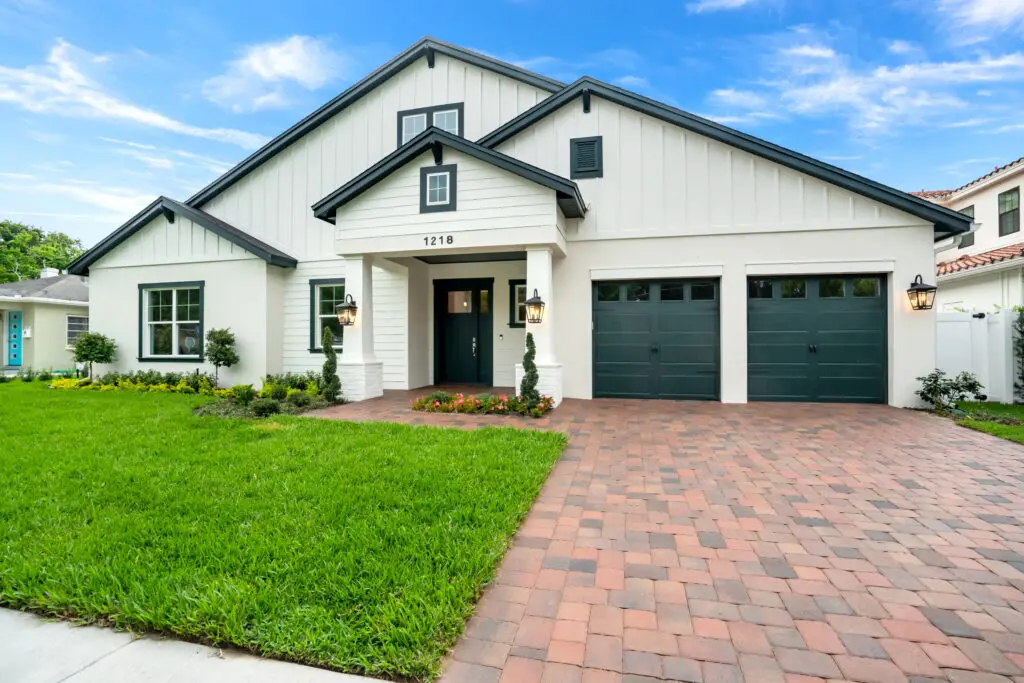 Curb Appeal Counts
There is a lot to think about when it comes to considering your curb appeal. However, if you ignore it, the perceived value of your home will suffer. Curb appeal sets the tone of your listing and affects how future buyers perceive the rest of the property. Real estate experts agree that curb appeal is important. The probability that future buyers are looking at other listings is high. Make sure your home stands out in a positive way. Assessing your curb appeal doesn't have to be an overwhelming process. MHM Professional Staging would be happy to help. Request a consultation today.