5 Signs It's Time to Declutter Your Home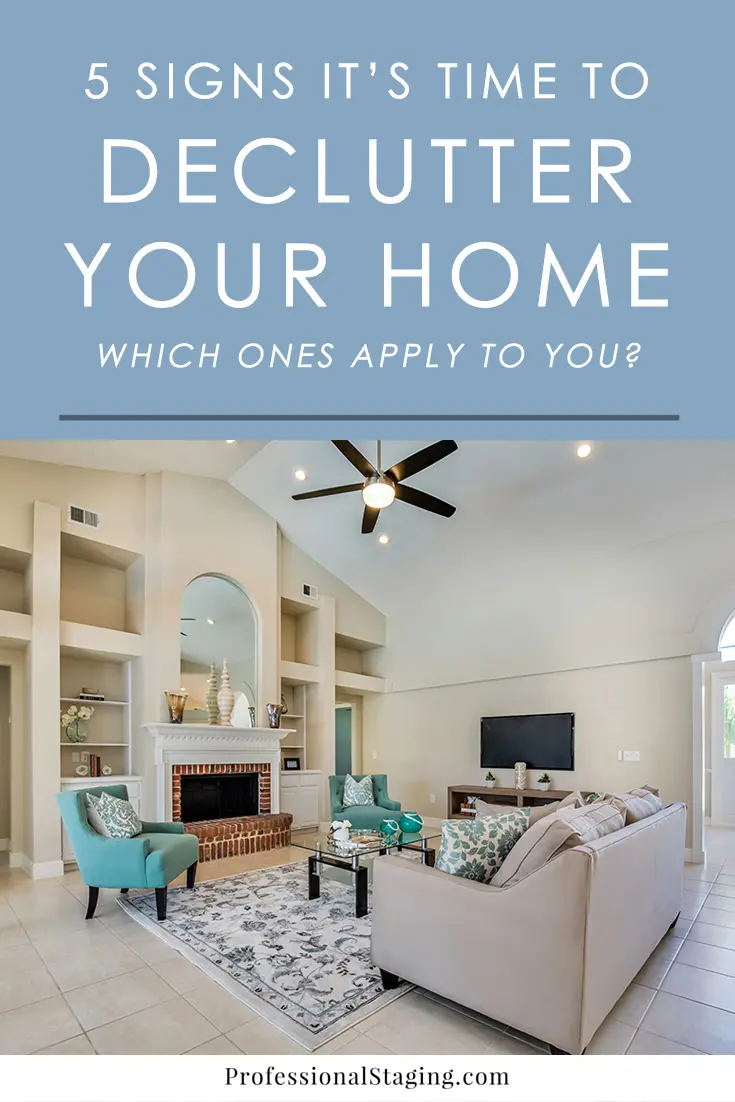 Decluttering is one of the best things you can do to make your home more appealing and relaxing, but a lot of us tend to put it off. However, the benefits of decluttering far outweigh the investment of time and effort to get it there.
If you still aren't sure if it's time to declutter your home yet or not, see if any of the following signs apply to you.
Tips on When to Declutter
You can't find anything
Does it seem like every time you need something, you can't find it? If on a regular basis you have to rummage through piles of items on surfaces and in drawers and cabinets before finding what you're looking for, then that's a big sign that it's time to declutter your home. That's definitely a frustrating and unnecessary experience!
Most of the stuff you're rummaging through to find the thing you actually need probably doesn't need to be there. It's natural to accumulate stuff over time that eventually loses its usefulness. Take one area at a time and start culling what you have.
You've run out of hangers
Closets are some of the spots in the home that accumulates clutter the quickest. Most of us get tired of wearing certain things after a while but don't part with them once that happens, causing our closets to get stuffed as we add new pieces but fail to get rid of the old ones.
Every six months, go through your clothes and ask yourself if you've worn each item in the past six months. To the items where the answer is no (barring ones that aren't in season), donate or sell them.
You feel frazzled or stressed when you're at home
Do you find yourself feeling anxious whenever you're at home but you can't put a finger on what is causing it? Chances are, the clutter in your home is messing with your subconscious and making your mind feel cluttered, too. Even if you consciously choose to ignore the clutter, subconsciously it take its toll on us. Declutter your home and you're likely to feel a lot more relaxed when you're there.
Cabinet doors won't stay closed
Other spots that tend to overflow with items over time are cabinets. The first sign is when the doors don't close properly. You may also be struggling to find what you need when you open them or can't stack things in a neat, organized matter because there is too much stuff in them. Have you ever tried to grab something from a kitchen cabinet and had a plastic lid fall on you? Probably a sign that it's time to declutter them!
You want a fresh start
It's common to want freshen things up every so often. In fact, it's healthy! The best place to start is with decluttering your home. Getting rid of excess items you no longer want or need will help you take a step forward in life and make room for the new.
Looking for more easy and effective decluttering tips for your home? Click here! >>